The following Rayman Legends Review was first published in 2014. Now that it is one of the free PS Play games for May, we've republished it so you can read our impressions.
At this particular time, games such as InFamous: Second Son and Metal Gear Solid: Ground Zeroes are the heavy hitters on the radar for most PlayStation 4 gamers. The console launch lull is always tough to bear, and while we did get the release of Tomb Raider: Definitive Edition, Rayman Legends is another previous generation game that has been given the next-gen treatment. It is easy to brush off a cutesy platformer when looking ahead at some of the high profile games that are on the horizon; but trust me, if you did not play Rayman Legends on any other system – you have to play it on the PS4.
Like any good platformer Rayman Legends has simple controls that are given depth by the incredible level design you'll see as you progress. There are no tricky button combinations or special moves to memorize. Your fingers will get a workout when you have to control Rayman, (or whichever character you choose) and when needed you can push the circle button to have your trusty sidekick, Murfy, help you out. In a stage featured within the "Fiesta de los Muertos'' level, Rayman is turned into a duck and Murfy has to eat mounds of cake in order for you to proceed. During the latter part of the level, you have to navigate Rayman through spiked globs of cake and make sure that Murfy is doing is job before you become a cooked duck on a skewer.
The inability of PlayStation Vita to step in as a gamepad substitute is what makes this next-gen version inferior to the Wii U version. On the Wii U version, someone could play as Murfy by controlling the gamepad. That is not the case with this version. It does support up to four players, which can be a ton of fun playing through the game or the special Kung Foot soccer mode.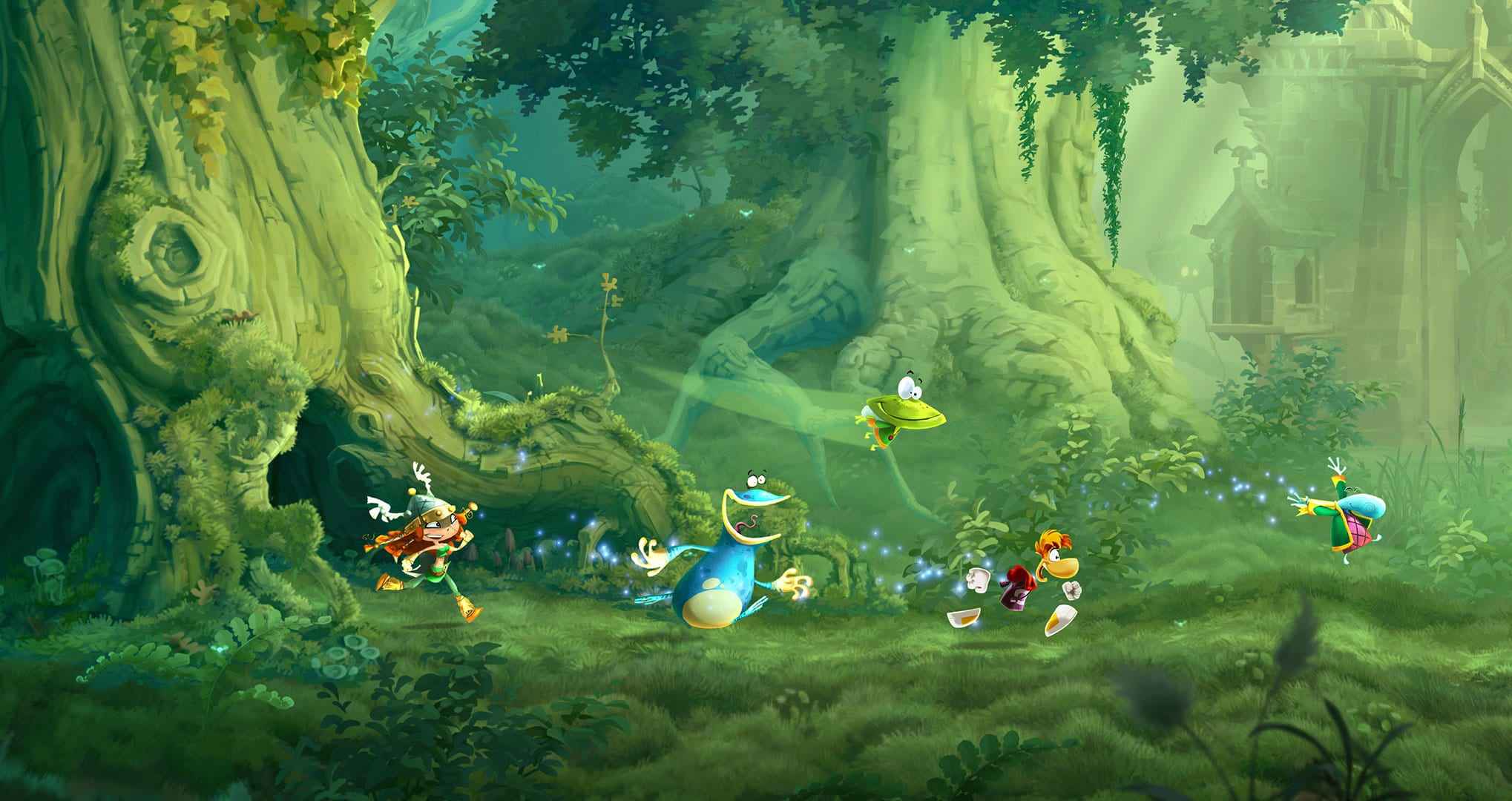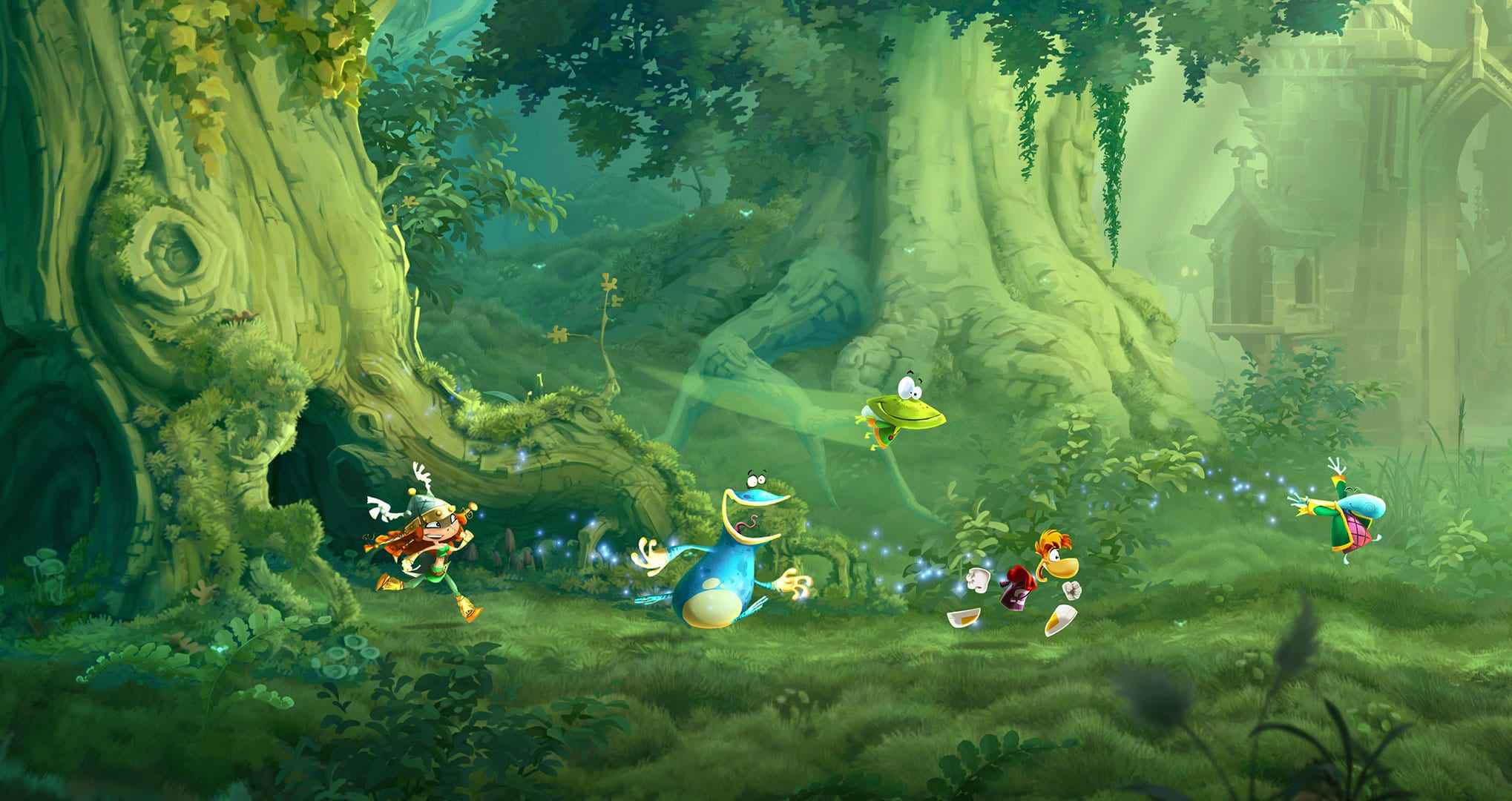 The power of the PS4 allows for uncompressed graphics and no load times, so no time is wasted hopping into the gorgeous, hand-drawn art levels that pop with lush, vibrant colors. It also helps the game look wonderful when utilizing Remote Play – which worked very well for me. While you push the R2 trigger to sprint on the DualShock 4, the sprint button is intelligently mapped out as the right shoulder button the PS Vita. I can only imagine how difficult it would have been to keep a finger on the Vita touchpad and control your character through all the obstacles Rayman Legends throws at you.
Rayman Legends' soundtrack is amazing. Charming tunes weave seamlessly into vibrant levels, while a stealthy, sinister score will lurk through darker levels. And better yet, once you beat the boss of a world and unlock the music-based level, you're in for a real treat. "Castle Rock" is the music level for ''Teenisies in Trouble'' and features Ram Jam's classic rock song "Black Betty." All of your actions in the level sync with the song for an amazing experience. Besides having a ton of fun with the music levels, you have to admire the uncanny level design skills of Ubisoft's development team. A mariachi band's version of "Eye of the Tiger" was my favorite and featured a mean kazoo at the end of the ''Fiesta de los Muertos'' world.
If you are completist, Rayman Legends will keep you hooked for a long time. As the difficulty of later levels ramps up, it will not be an easy task to save all teensies featured in some of the levels. On top of that, if you do not collect enough lums and get high enough scores, you will not gain all of the lucky tickets and trophies within each level. Without those, your collection of creatures will never be complete, and the secret Back to Origins levels would remain locked.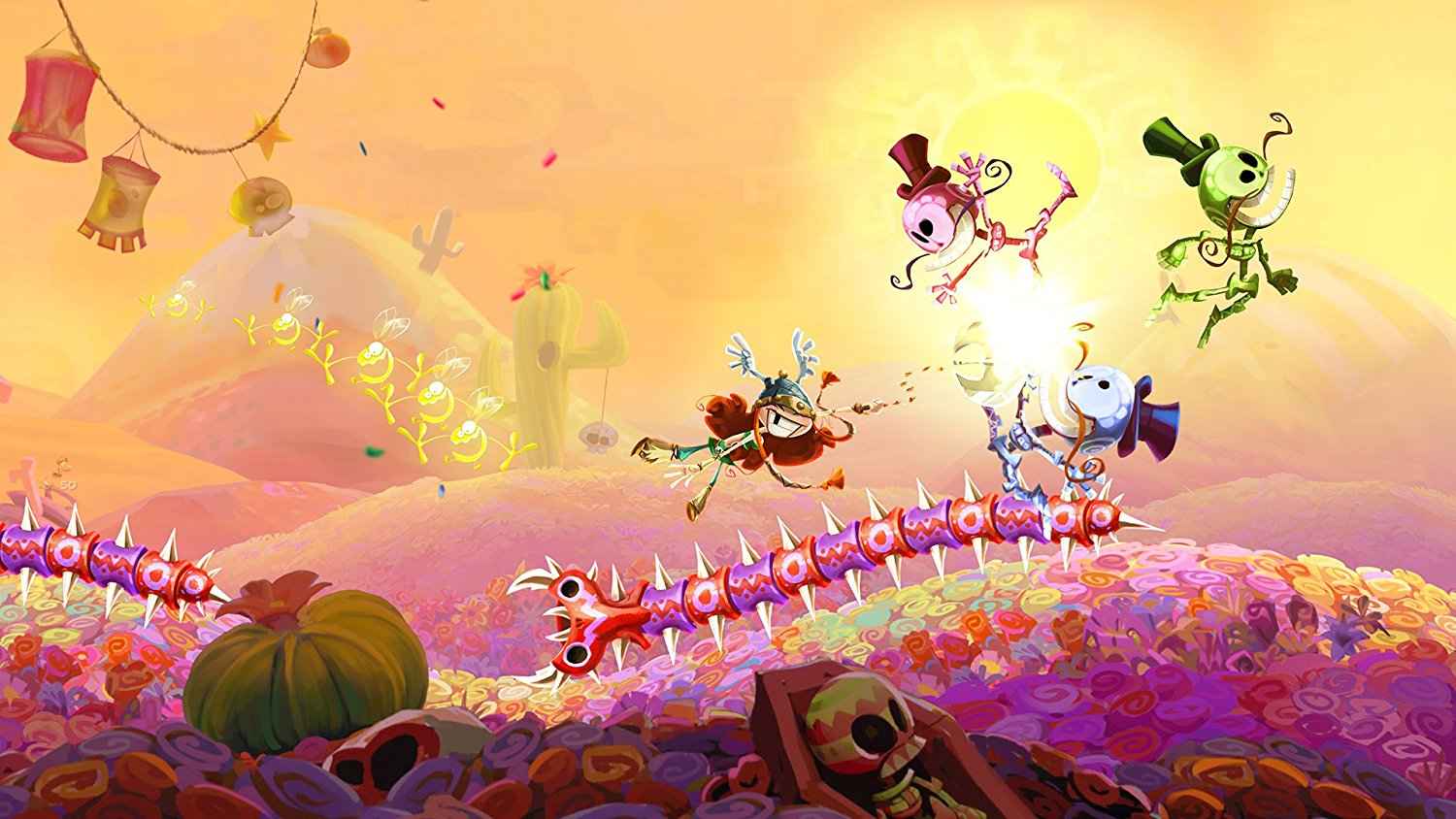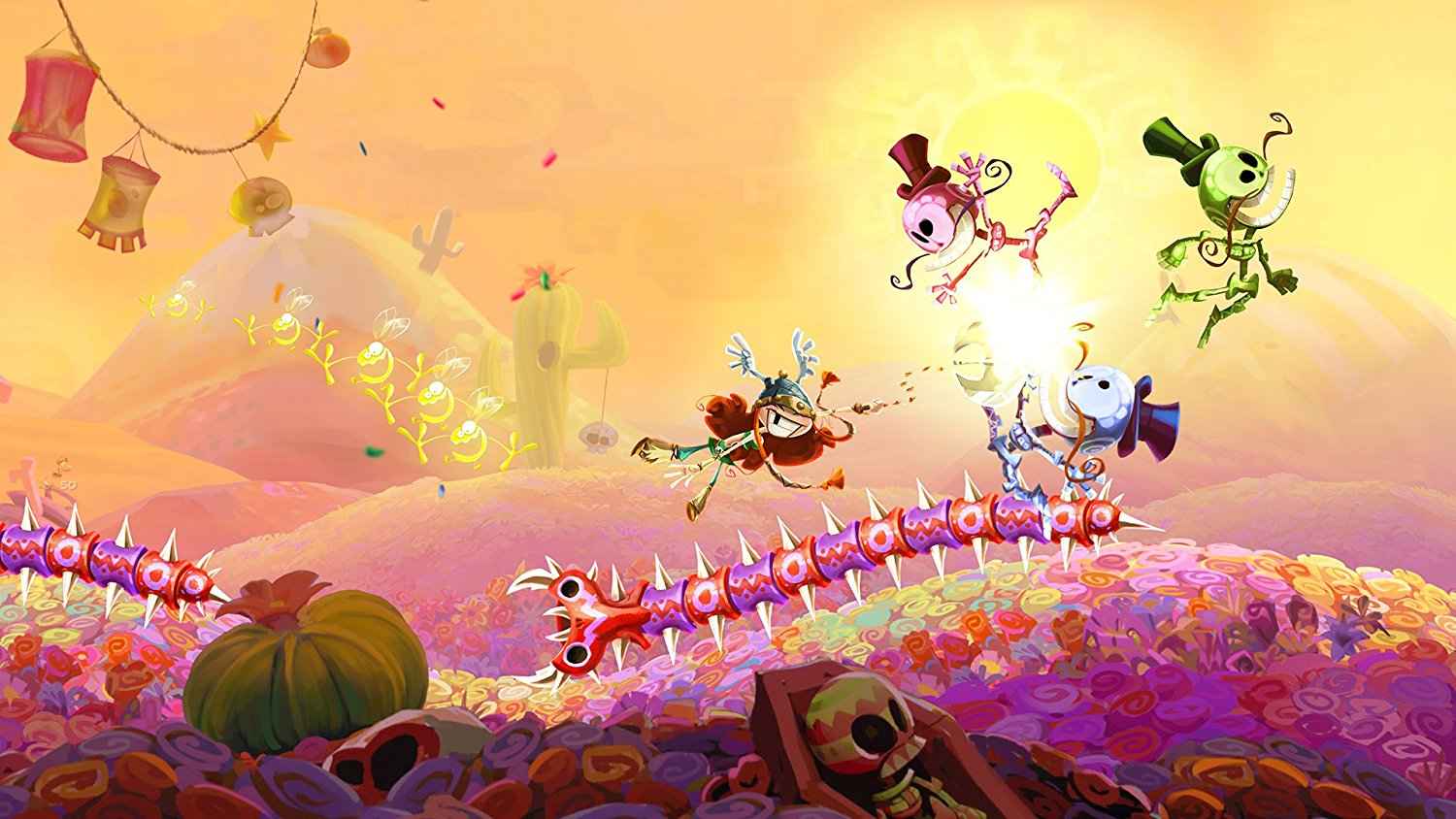 Daily and weekly challenges give you the chance to win various trophies and compare your skills to those of gamers around the world. If you are one of the best, your PSN ID will scroll along the bottom of the screen. Challenges include catching as many lums as you can in 60 seconds whilst the level changes, surviving the longest distance as a giant flame chases you through a dungeon, and others.
In all honesty, Rayman Legends for the PlayStation 4 is just a cash grab for Ubisoft. While it does look slightly better than previous-gen versions and has no load times, it is not dramatically different. If you purchased the PlayStation 3 version, there was no upgrade option available like there was for Ubisoft's other PS4 game, Assassin's Creed IV: Black Flag. But if you did not play the previous versions, you cannot pass up the $40 price tag. New releases are going to be sporadic in 2014 for the PS4, and Rayman Legends will definitely help you pass the time.