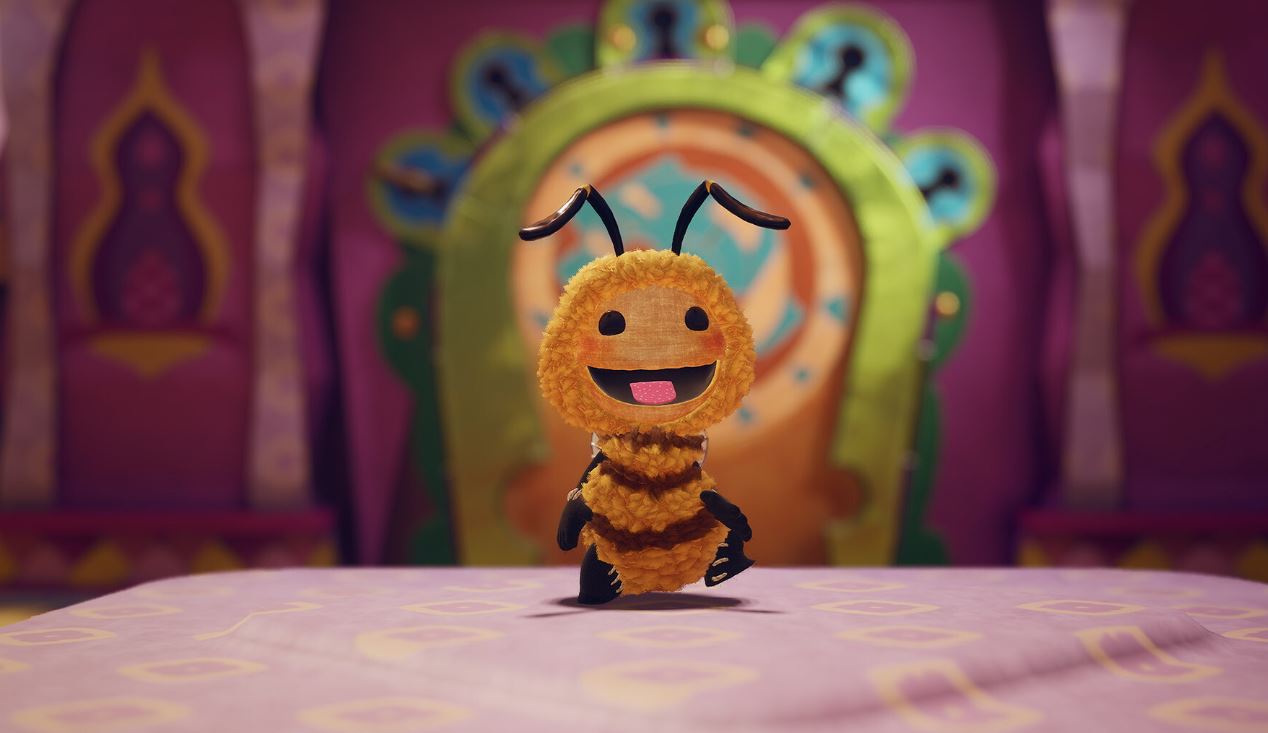 Sackboy: A Big Adventure PC review. PC owners have certainly had it great this year, that much is for sure. Between God of War, Marvel's Spider-Man Remastered, Uncharted: Legacy of Thieves Collection and Marvel's Spider-Man: Miles Morales, there's no denying that PlayStation Studios has put its best foot forward on PC. Easily overlooked among its stellar 2022 PC line-up though is Sackboy: A Big Adventure, a beautifully wholesome and endlessly enjoyable 3D platformer that now a whole new audience can enjoy.
Sackboy: A Big Adventure PC Review
---
A Silly Grin Inducing, Feel Good Platformer That Is Tremendously Well Optimised For PC
First off, I'd certainly start by pointing you toward my PS5 review of Sackboy: A Big Adventure, not least because content-wise at least, the PC version is absolutely identical and everything that I said nearly two years ago stands as true today as it did back then. That said though, something of a quick primer would certainly be worthwhile for folks that are unfamiliar with Sackboy: A Big Adventure and the wider LittleBigPlanet series at large.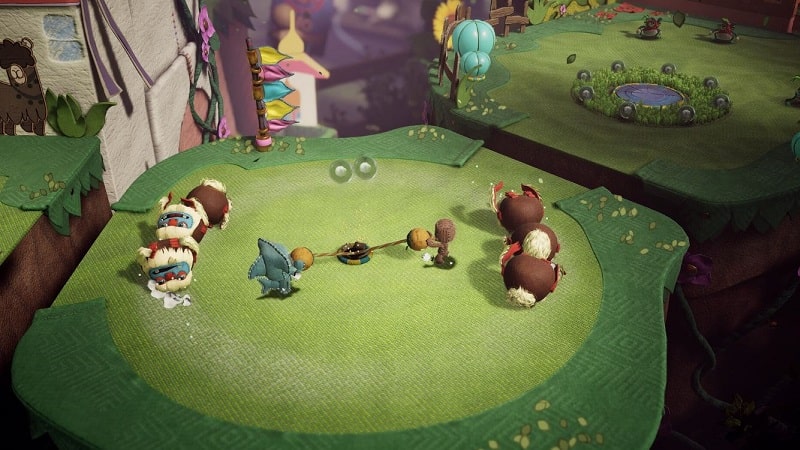 To be crystal clear, Sackboy: A Big Adventure is absolutely not an entry in the LittleBigPlanet series, even if it does boast its most recognisable star as its primary protagonist. Sackboy: A Big Adventure is instead a spin-off of sorts that does not allow players to craft their own levels and genre experiences but rather is a relatively straight-laced, classic 3D platformer that has more in common with the likes of Banjo Kazooie and Yooka-Laylee. Once you've made peace with that notion (after all, spin-offs of anything aren't exactly a fresh concept), then Sackboy: A Big Adventure ably stands on its own as a superb 3D platformer in its own right.
The setup for Sackboy: A Big Adventure looks like it could come leaping and tumbling from the pages of children's books, as nefarious villain Vex is out to destroy Craftworld using his devastating Topsy Turver device. and players must become the Knitted Knight of Legend to stop him. With its beautifully designed papercraft and woolcraft aesthetic, twee cheerful characters and overstatedly warm and bouncy audiovisual presentation, Sackboy: A Big Adventure is as much an essential prospect of genre veterans as it is for gamers of all ages.
Further Reading – PlayStation Studios Games – Every Confirmed And Rumored First Party PS5 Title In Development
Much more than just an admittedly eye-catching exercise in visual extravagance, Sackboy: A Big Adventure is also a supremely well-designed platformer that recalls the best that the genre has to offer. Boasting sophisticated level design married up with ultra-responsive platforming, a massive selection of very different worlds and a highly entertaining multiplayer modes (both local and online) to boot, Sackboy: A Big Adventure still remains one of the best, most finely tuned platformers of the last few years. Quite simply, if you're a PC owner that has long been starved of a traditionally designed 3D platformer, then Sackboy: A Big Adventure has your back and then some.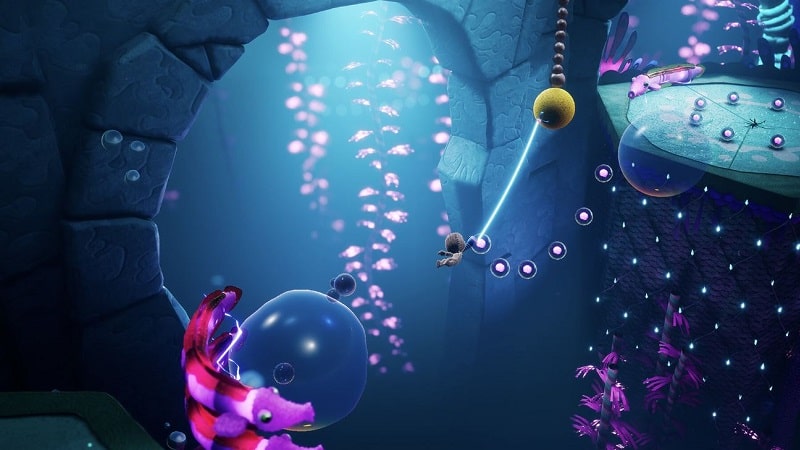 Much like the other PlayStation Studios offerings that have come before it, Sackboy: A Big Adventure arrives on PC with a substantial range of improvements above and beyond what we saw in the PS4 and PS5 versions of the game.
On PC we not only have a razor sharp 4K presentation, but support for a buttery smooth 120 frames per second as well, making Sackboy: A Big Adventure run with the sort liquid motion that makes its ultra-responsive platforming even more so. Also present in the PC version is support for NVIDIA's DLSS AI frame generation technology and VRR, making the act of hitting those framerate targets much more reliable, while 21:9 widescreen support really allows Sackboy's wonderous material-craft world in its best way, stretching out the perspective on its twee and warmly charming realms like never before.
Further Reading – Sackboy: A Big Adventure Review (PS5)
Perhaps the biggest boon of Sackboy: A Big Adventure's leap to PC is that it is so beautifully optimised. Quite simply, Sackboy: A Big Adventure runs extremely well on just about any modern PC in the last five years and with a range of adjustable settings and visual presets, there is no shortage of headroom for tweaking it to run as well as possible on whatever kind of PC rig you own.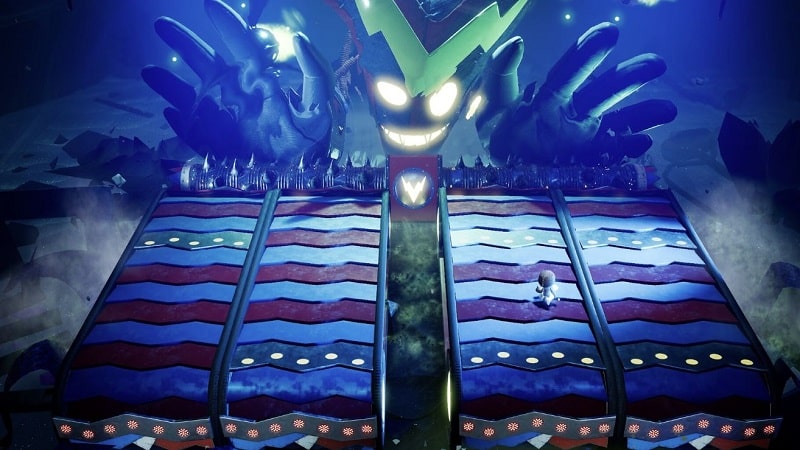 If it wasn't already clear, I fell deeply in love with Sackboy: A Big Adventure when it released as a PS5 launch title back in November 2020 and in the intervening years my adoration of what developer Sumo Digital crafted hasn't waned one jot Sackboy: A Big Adventure is a feel-good, warm hug of a videogame. A 3D platformer absolutely bursting with imagination and charm while also being extraordinarily fulfilling to play for players young and old alike.
A warmly feel-good and highly accomplished 3D platformer filled with wonderous worlds and delightful characters, though Sackboy: A Big Adventure might lack the bombastic profile of other offerings such as Marvel's Spider-Man Remastered and God of War, it's certainly no less essential than its PlayStation Studios brethren. Sackboy: A Big Adventure is a great big hug in videogame form and I cannot recommend it highly enough. PC owners are in for a treat.
Sackboy: A Big Adventure is out now on PS5 and PC.
Review code kindly provided by PR.