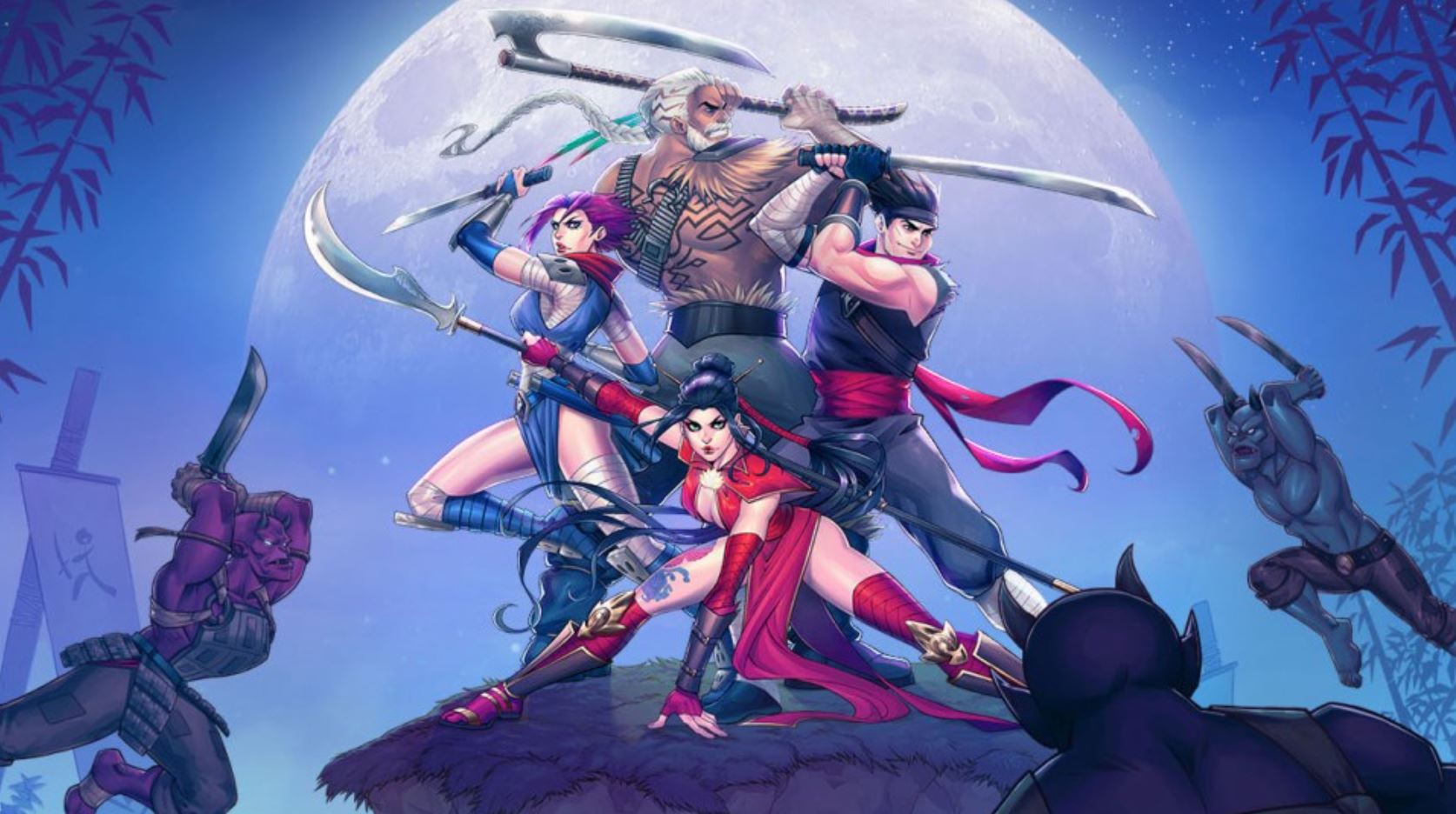 Shing! PS5 Review – Mass Creation have casually dropped a PS5 upgrade for their 2020 release, Shing! In addition, the co-op beat-em-up is completely free,as a separate download from the PS Store for owners of the PS4 version.
We weren't overly impressed by the initial release of Shing! While there was certainly a great core loop, a few issues stopped the game from shining. However, the PS5 update includes a few fixes and additions that have really done a lot for the game. This review covers only technical improvements, but for a detailed review, check out our Shing! PS4 Review.
Shing! PS5 Review
---
4K Matters
In our initial review, we noted that the art style, whilst stylistically attractive, was slightly unbalanced. Specifically, the palette of some enemy models seemed to pop out in an unfitting way. To our delight, the same cannot be said for the upgraded version of the game.
Now in 4K, all the graphical elements seem to converge into a cohesive whole and Shing! is a great looking game on PS5. The improved colour grading, and inclusion of HDR, gives the game a whole new immersive feel. The subtleties in colors on enemy skins are now visible, making them fit far more organically into the visual makeup of the game.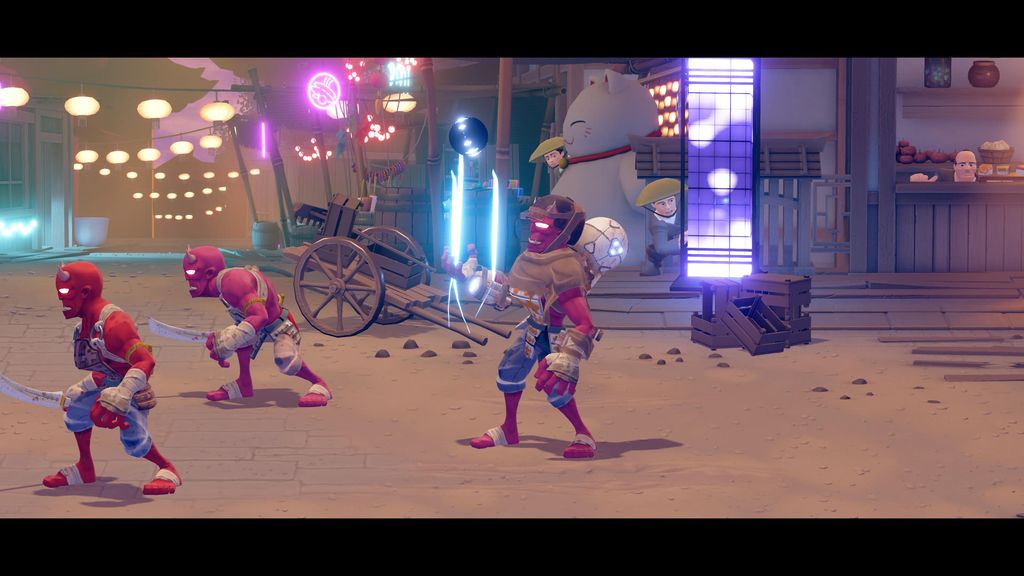 To look at Shing! on PS5, it would appear that the game was always intended for a higher resolution experience. By design, the game camera is from a distanced wide-screened view, and as such, many details on-screen are quite small. At 4K, the finer edges appear far smoother, and smaller details that were barely noticeable on PS4, such as a player character's iris, have become visible in this upgrade.
Related Content – Sony PS5 Complete Guide – A Total Resource On PlayStation 5
A Smoother Experience As Well
Shing! On PS4 performs great at 60 frames per second, albeit a few occasional steep frame rate drops when the amount of on-screen particle effects ramp up to chaotic proportions. In contrast, the PS5 seems to handle everything flawlessly at a higher resolution, with an improved input response to boot.
In our initial review, we noted that enemy AI could go dead on occasion. However, this seems to be fixed, at least in this PS5 version. Actually, the AI seemed more responsive in general than it previously had been on the initial version. It is difficult to lay a finger on what has changed in this regard, but the flow of combat seemed more consistent. There may have also been an update since launched that fixed some of these issues.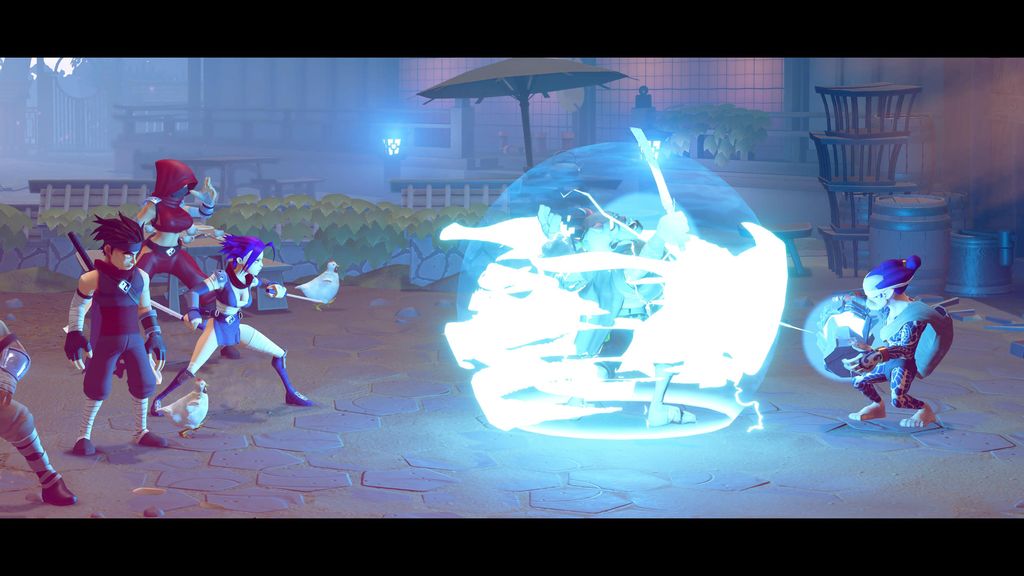 The new features of Shing! aren't just limited to the game itself, with Activity Cards being utilised. Admittedly, they aren't something that seems to be getting used much, but in the case of Shing! you can get immediately into your adventure mode play-through, or any competed level, from the PS5 menu. Disappointingly, loading times haven't been vastly reduced, so this feature is quite handy. Hints have also been added to the UI menu, for those stuck on a challenge, which is a nice plus.
Small Improvements Have Gone A Long Way
Overall, playing Shing! on PS5 is a noticeably more enjoyable experience than it was on PS4. The core experience hasn't changed much, but the bump up to 4K has breathed fresh life into a game that previously had some visually fatiguing elements.
The changes are objectively small overall, and yet the difference they made, in regards to enthusiasm for the gameplay, were more than apparent. It just goes to show, sometimes resolution matters.
Shing! is available now on PS4.
Review copy redeemed on the PlayStation Store via free upgrade.