Uncharted: Legacy Of Thieves Collection PS5 review. It's telling that nearly seven years after the release of Uncharted 4: A Thief's End and close to five years after the release of Uncharted: The Lost Legacy that nobody has managed to equal Naughty Dog's furious and heady treasure hunting duo. Arguably representing the zenith of series, Uncharted 4: A Thief's End and Uncharted: The Lost Legacy jointly return for another bite at the apple on PlayStation 5 – and in the process provide Sony's current generation behemoth with two of the most finest, most bombastic action adventures that money can buy.
Uncharted: Legacy Of Thieves Collection PS5 Review
---
A Stunning Double Act Of Banner PlayStation Exclusives In One Rip-Roaring Package
Trotted back out to the gaming public at large under the new guise of the Uncharted: Legacy of Thieves Collection, both games have naturally been provided with a veritable swathe of upgrades to not only entice folks who have yet to experience them, but also to compel those who have sampled their delights to pick up the controller once more for another playthrough.
First, the obvious stuff. On PlayStation 5 both games have received significant visual upgrades that elevate both the aesthetic and the gameplay experience itself above and beyond what was possible on the PlayStation 4 and PlayStation 4 Pro consoles. Already stunning looking affairs that certainly age tremendously well by today's standards, Naughty Dog have added ample visual spittle and sheen in the form of three graphics modes – Fidelity, Performance and Performance Plus.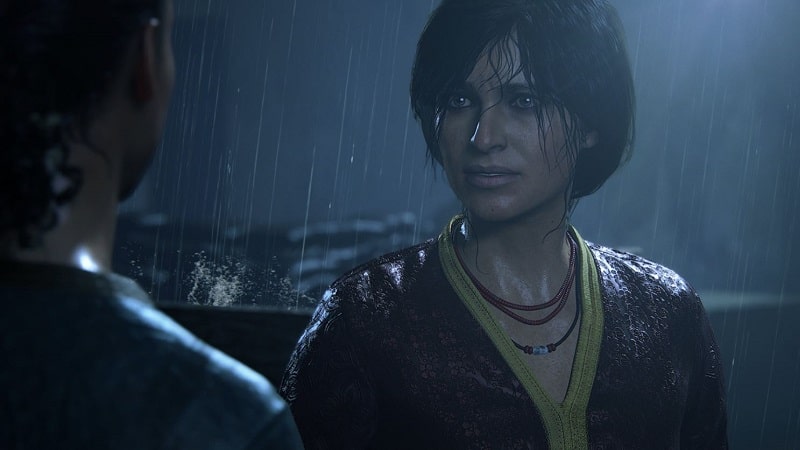 Sure, being able to run both games at razor sharp 4K resolution in Fidelity mode is nice and all, but the 30 frames per second cap makes the game feel like it's running in slow-motion when compared to the Performance and Performance Plus modes (not to mention the sometimes churn inducing motion blur effect – which thankfully can be tamed somewhat in the settings menu).
Further Reading – PS5 Enhanced Games List – Every PS4, PS5 Game With Enhanced Graphics Modes In 2022
Ultimately though, it's Performance mode that wins the day here and is by far the best way to play both games. Running at 1440p resolution and with 60 frames per second to boot, both games look and feel like a revelation when played under this visual preset. The doubling of the frame rate over Fidelity mode and PS4 versions of both games results in an experience that not only looks a lot smoother, but is much more responsive and eminently playable as a result. Certainly, combat takes on a much more satisfying aspect whereupon you find yourself darting from cover to cover and leaping into violence far less effortlessly than ever before. Meanwhile, the 1440p resolution ensures that the gorgeous visuals of both games are maintained in a relatively sharp presentation that pops from the screen with dazzling aplomb.
Elsewhere, the Performance Plus mode which is exclusive to lucky owners of HDMI 2.1 compliant television sets, ups the frame rate to a 120 FPS cap but lowers the resolution all the way down to 1080p. The problem here is that while 120 FPS seems like a nice thing to have, the actual tangible gameplay benefits aren't terribly noticeable when compared to the regular 60 frames per second Performance mode. Worse still, the much lower resolution sadly results in a softer image that tarnishes the gorgeous visual design that permeate both games in the Uncharted: Legacy Of Thieves Collection.
Beyond the expected visual upgrades that the Uncharted: Legacy Of Thieves Collection brings to the table, the PS5's Tempest 3D audio tech also gets a nice workout too – allowing you to pinpoint shouts and gunfire from all around you, while in The Lost Legacy, the technology enables you to track down hidden treasures by following an audible prompt (so long as you have the Queen's Ruby item to do so in the first place). It's clever stuff indeed that definitely does a good job of showcasing the PS5's fancy pants 3D audio technology.
The DualSense controller is also used in an evocative, if expected way, with the haptic feedback providing the player with a deeper level of visceral feedback than what the DualShock 4 was capable of, while the adaptive triggers make every pull of the trigger feel significant and really mean something – y'know, like it always should.
Further Reading – Best PS5 Games Ranked – 25 Of The Best PlayStation 5 Games In 2022
Then there are the loading times – they're simply blisteringly fast. Loading into a game takes just a few seconds from a cold boot and is magnitudes faster than what the PlayStation 4 and PlayStation 4 Pro were capable of, allowing you to get stuck into some wisecracking, treasure hunting shenanigans without delay. Speaking of which, if you've already been racking up time on both Uncharted 4: A Thief's End and The Lost Legacy on PS4, you can import your save file and continue from right where you left off. Neat? Yeah, neat.
Really though, beyond these improvements both Uncharted 4: A Thief's End and The Lost Legacy remain fundamentally unaltered – which is, well, great really considering just how good each game was to begin with. Uncharted 4: A Thief's End in particular represents the peak of Naughty Dog's Uncharted series in this author's humble opinion – thrusting players on a rip-roaring race across the globe to seek out a pirate paradise stuffed with treasure, all the while breakneck chases and the sorts of loud, brash spectacle that would make Hollywood blush breakout throughout.
With its sky-high production values, compelling cast of charismatic characters and sprawling campaign stuffed with secrets, when people think of the prototypical PlayStation exclusive – a visually stunning single player game that will last you for hours and is underpinned by a great story and cast of characters – Uncharted 4: A Thief's End is absolutely what comes to mind. In case you missed it the first time, you can catch up with our original review of the PS4 version right here.
Further Reading – All PS5 Games That Support 120 FPS – What PS5 Games Run At 120 FPS In 2022
Much more compact and streamlined meanwhile, The Lost Legacy proves to be a more than effective coda to the Uncharted franchise as we currently know it. Shifting the focus from Nathan Drake to his sometimes partner Chloe Frazier and series newcomer Nadine Ross, Uncharted: The Lost Legacy is a whole heap of fun that transports players into deepest India as they attempt to track down an exquisite treasure with links to Chloe's past, all the while stopping a maniacal insurgent leader in the process. It's great stuff that only looks and plays better on PlayStation 5. Likewise, our review of The Lost Legacy is still floating around the interwebs and can be found here.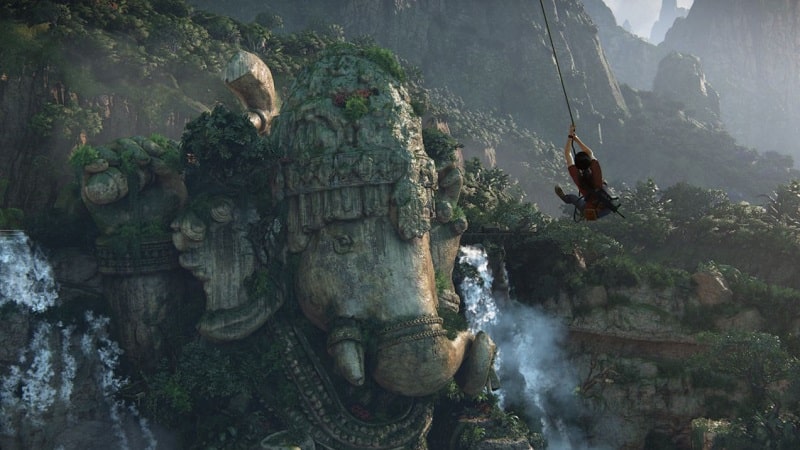 Whether you're experiencing these stunning games for the first time or are returning for another playthrough, emboldened by the technical facelift that the PlayStation 5 provides, Uncharted: Legacy Of Thieves Collection brings together two absolute banner PlayStation exclusives into a delectable and unmissable package that serves as a timely reminder that Nathan Drake and company have been long missed. Uncharted 5 when, Sony?
Uncharted: Legacy Of Thieves Collection releases for PlayStation 5 and PC on January 28, 2022.
Review code kindly provided by PR.