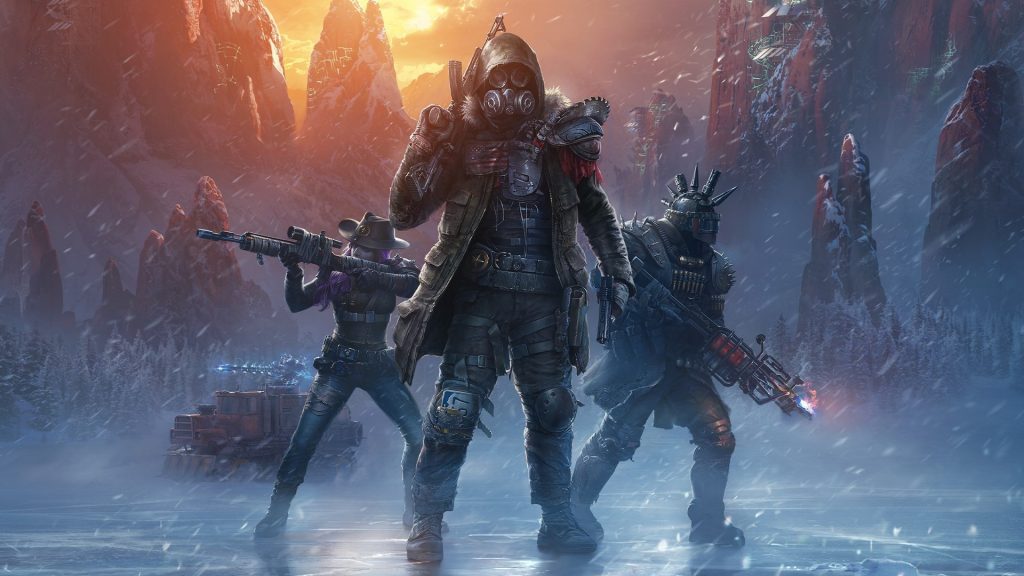 Wasteland 3 PS4 Review – I need to get something out of the way right upfront. Wasteland 3 is a wonderful game. It is amazing in so many ways. The creative mix of genius and madness on display in Wasteland 3 is absolutely stunning, and the writing is among the very best I've ever experienced in a game. There is so much to see, discover, and laugh at that I will be playing this game for years to come. Wasteland 3 is an instant classic, and if it were just down to gameplay and story, this game would be a solid 10, no questions asked.
But unfortunately, there are some blazing technical issues with Wasteland 3 that simply can't be ignored. During my time with the game (hours of which were played after installing the day one patch), the game hard crashed at least once every ninety minutes. Load times are interminable, and the save system often sets you up to endure several loads in a row. Along with some iffy UX/UI implementation, these technical issues serve to lower Wasteland 3's score somewhat. But make no mistake – I love this game.
Wasteland 3 PS4 Review
Wasteland 3 Carries On The Tradition Of The Arizona Rangers
Things go off the rails for the Arizona Rangers very quickly in Wasteland 3. Following a now-canonical disaster at the end of Wasteland 2, a troop of Rangers have been sent to Colorado to meet up with The Patriarch – the possibly tyrannical leader of the state. The Patriarch has promised to send aid to the Rangers still in Arizona in exchange for some nebulous favors.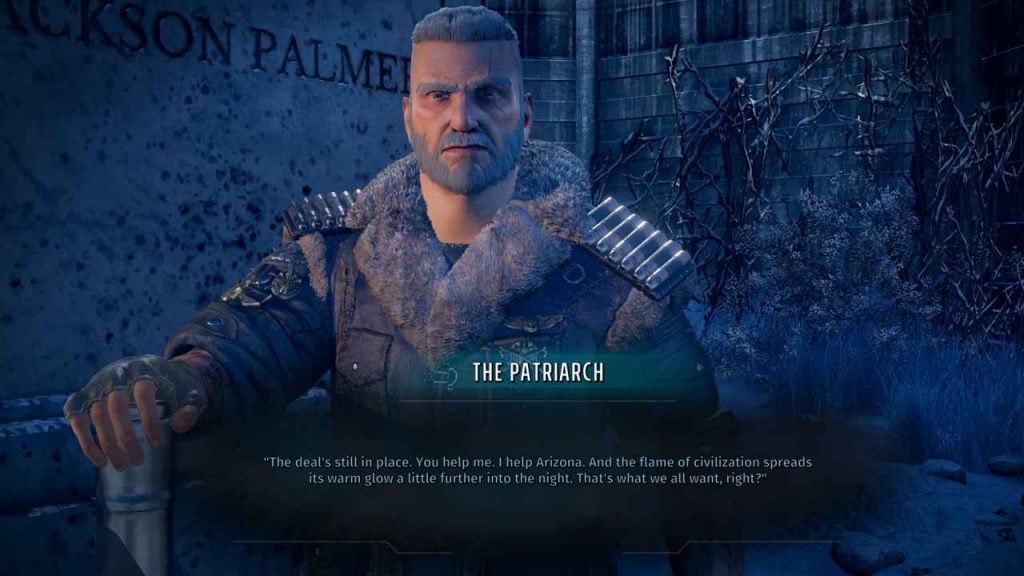 The Rangers have barely arrived in the snowy wastes of Colorado when they are ambushed by a rather ruthless band of outlaws. The entire troop is lost save two – your first player characters. The game offers a pretty nice variety of starter characters to play if you don't feel like going through the motions, but players should feel free to go whichever way they wish – these starters are simply cyphers; they are nicely built but don't carry any specific storylines with them. Choosing the punky lovers over the father and daughter will not change the story you see.
The surviving Rangers make their way to their meeting with the Patriarch, where he gives them a new base to take over and build-up and a mission to complete in order to receive his aid. The Patriarch's three children have gone off into the world and are causing him no end of grief. He wants you to seek them out, and extract them from whatever messes they are in the middle of. The Patriarch wants his family back alive, so running out and gunning them down isn't going to win his favor.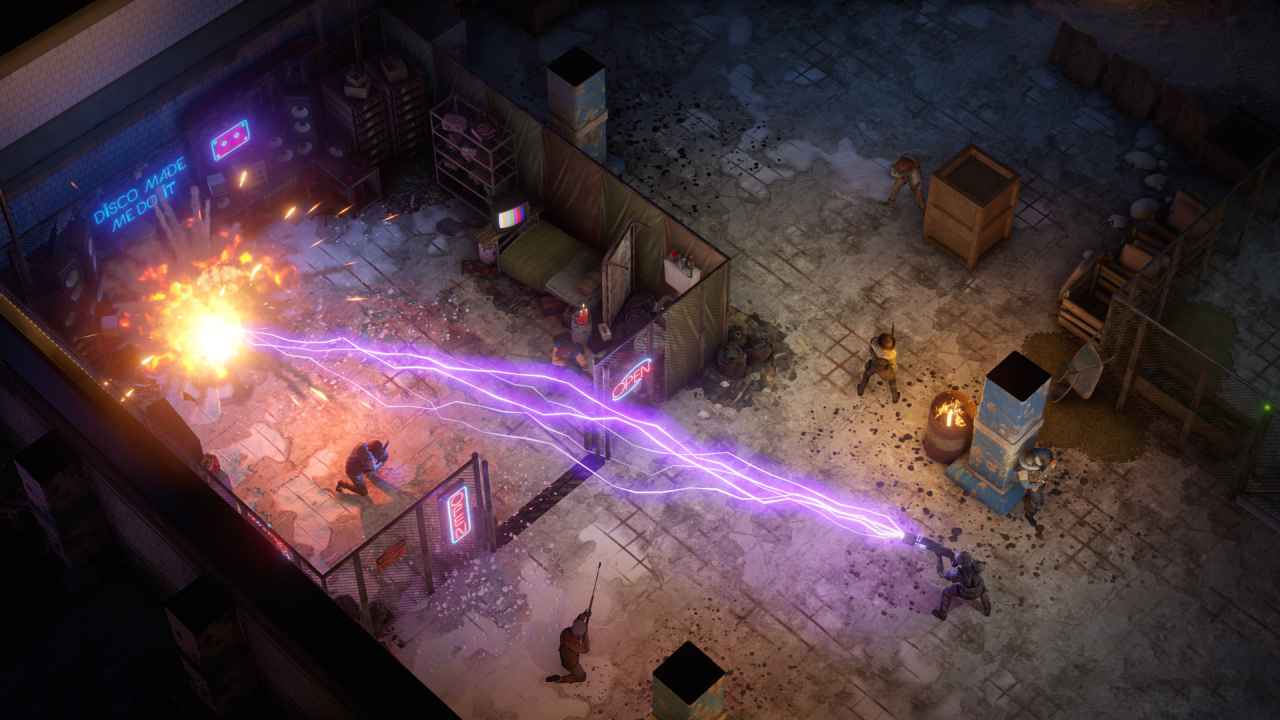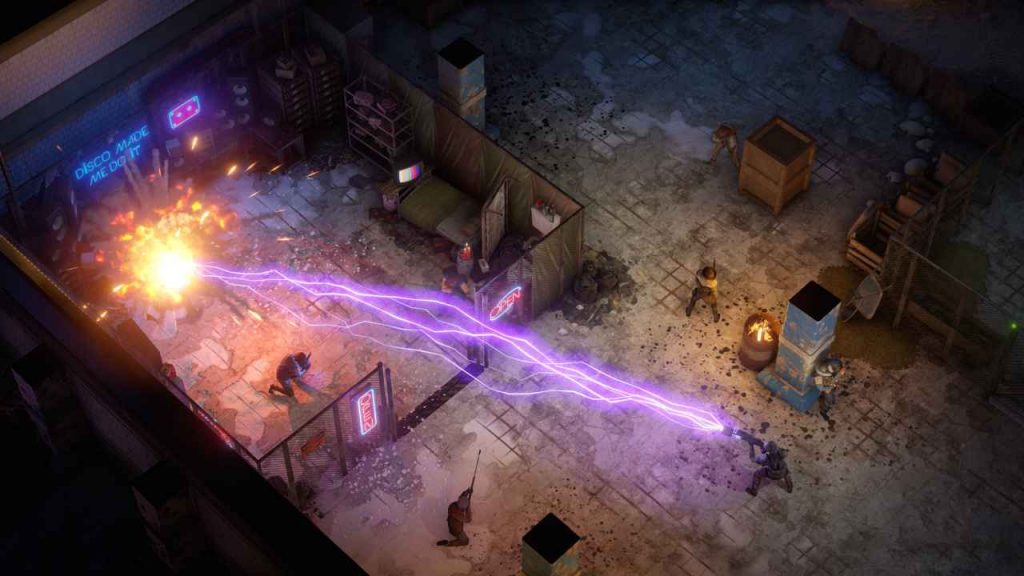 The hunt for the Patriarch's children is Wasteland 3's narrative backbone, but there are a lot of appendages to explore along the way. The story path in Wasteland 3 is winding, and there is a great pleasure to be found by wandering off down one of its many twisted forks.
Wasteland 3 Combines Wrenching Choice With Bizarre Circumstances
There is no way to describe some of the stuff that goes down in Wasteland 3 without spoiling some of the game's best surprises. I described Wasteland to a colleague as "Fallout on crack", but that doesn't really do justice to the weirdness on display in this game. Wasteland 3 is one long acid trip, and the random places this game goes will boggle your mind.
For example, early in the game, the Rangers are sent out by a rich guy to stop the influx of refugees to his plushy neighborhood. Arriving at their destination, they discover that the current wave of refugees has been locked in a freezing room by the greedy but unreliable coyotes paid to sneak them in. They also discover The Bizarre, a shopping mall of sorts run by "Flab the Inhaler", a portly man who dresses like a vampire.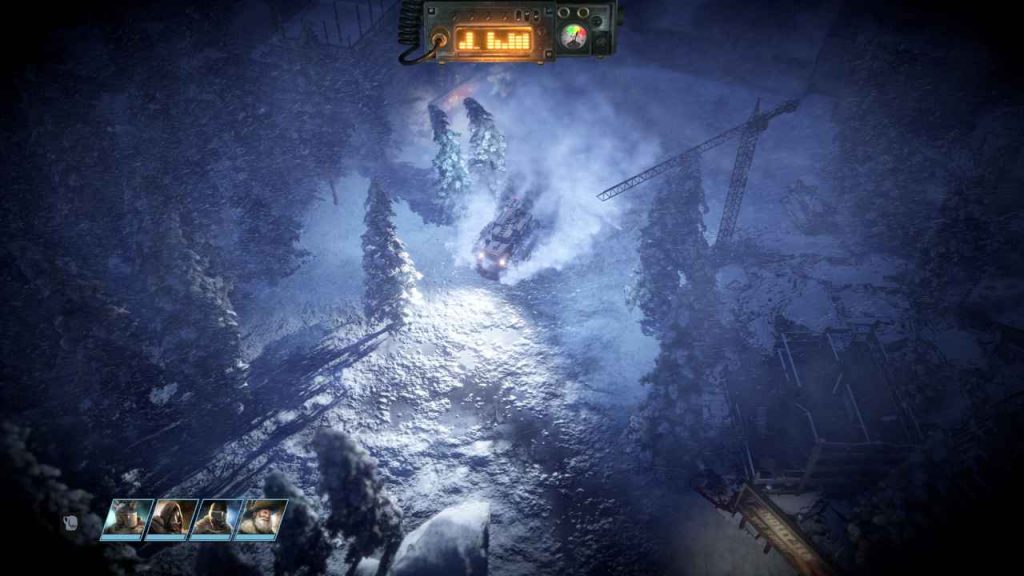 The Bizarre is currently under assault by a band of killer clowns, who continuously strap dynamite to live pigs, sending them into the Bizarre to explode. Investigating the clowns (who live in a repurposed children's nursery), the Rangers find a clown dentist, who is busy doing oral surgery on corpses. There is also a random Lovecraftian worm thing floating around the tunnels murdering people for good measure.
Do you kill the clowns? Do you kill the refugees or the coyotes? Or both? Do you pay someone to sneak the refugees back to the rich guy's neighborhood? When you get an offer from someone to wipe out Flab the Inhaler in a play to take over the Bizarre, do you take that offer or tip Flab off? And what effect will these decisions have on the rest of your playthrough? How will they alter the public's perception of the Rangers? And what choices that you make will come back to haunt you, hours after you make them?
The choices in Wasteland 3 are always tough, and often there is no clear "good" answer. Wasteland 3's structure is so complex and intricate that you can feel the ripples of each action you take almost immediately. The game reacts to your choices in immediate and tangible ways. But beneath the ripples, you could be causing tectonic shifts deep below the surface, which will only become obvious when a tsunami of story changes crash down on the shores of your save file.
Combat, Characters, and Progression
If you have played Wasteland 2, you know what to expect from the combat. The UI has been smoothened out a bit, clearly allowing the player to see how far they can move and the range of their attacks. Every action in combat costs Action Points, whether you are moving, attacking, or throwing urine-soaked snowballs at a hippie robot. Things get a little wild (Everyone is on fire! I accidentally fired a rocket at my friends!), but for the most part, anyone that has played a tactical RPG in the past will feel right at home here.
While your main characters are mostly silent, you do pick up a variety of hangers-on to come along with you. Your party can consist of up to four player-made characters and two scripted friends – each of whom can be upgraded and customized. These friends you make are along for the ride and they add a lot of life and personality that your party would otherwise be lacking, but it is possible to irritate them with your irresponsible actions to the point that they abandon you. I did my best to walk the line enough to keep them around, as I had invested a lot of time and effort turning them into killing machines.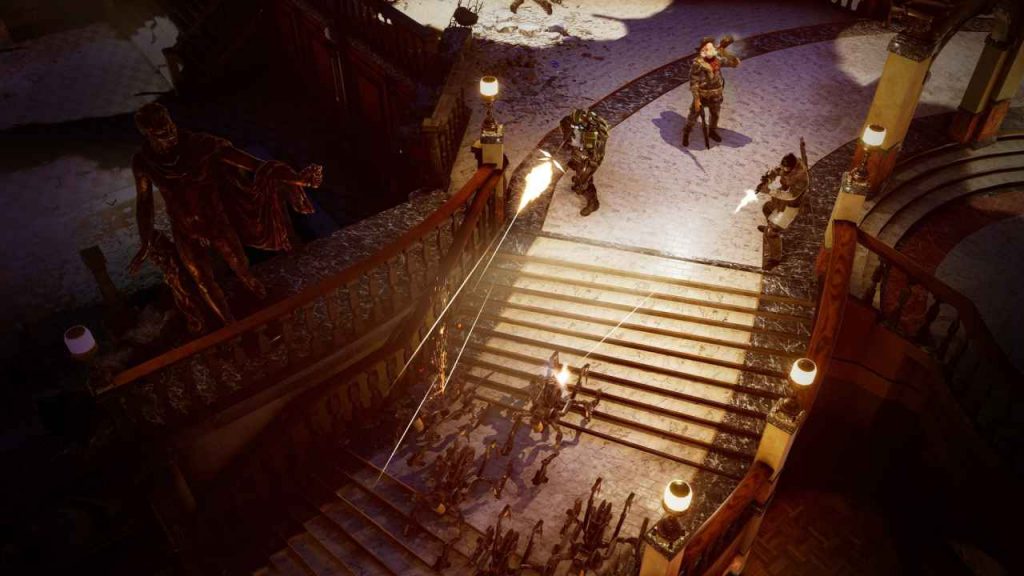 Characters level up regularly, and players get a steady stream of skill points to place into various categories. Even with six characters in your party, there are so many categories that some things are going to go underserved. Wasteland 3 seems specially constructed to taunt players with tantalizing options that they can't quite follow-up on; I often placed a point into "Nerd Stuff" only to walk around a corner, find a safe, and kick myself that I didn't place that point into "Lockpicking".
New with Wasteland 3 is Armor and Weapon modding – two more categories to make you feel like you are doing it all wrong. That feeling of failure and doubt is hard-baked into every aspect of the game, making your character choices just as fraught and difficult as your story decisions. To be fair, it is plenty possible to construct some absolute wrecking ball characters. I took one guy and maxed out his speed, strength and coordination, then sent him rocketing around the battlefield knifing half of my opponents to death before they even got a turn. Each of my characters ended up specializing in a few things, and that led to a fairly balanced party.
Some Problems Are Too Large To Overlook
In our current world of digital updates, no technical problems are likely to last terribly long after launch. But at release, Wasteland 3 has some technical issues that are too big to ignore and they hold the game back from the greatness that it deserves.
Beyond the normal hitches and hiccups that typically accompany the launch of a game of this complexity, some deeper issues lurk. The foremost of these are the sudden and terrible hard crashes that occur with shocking regularity. I've played games that crash on me once or twice during a playthrough. It's unfortunate, but it happens. Wasteland 3 crashed to the PlayStation dashboard at least 15 times during my time with the game. Without exaggeration, this game crashed on average about once every 90 minutes.
Several pre-release patches and the day one patch were released during my play time, but they did not alleviate this issue. To exacerbate the situation, Wasteland autosaves right before a player travels to a new area – which is accompanied by a very long load. So, if your game crashes, you load, then crash, you then have to reload the entire game just to appear at a travel point, where you must load again to continue your playthrough. These loads are of the "pull out your phone and browse Twitter" length, and sitting through them again and again because the game keeps crashing is deeply un-fun.
A few, much more minor UX/UI issues hamper the fun to a lesser degree. Over the course of regular play, characters are afflicted with status effects – bleeding, radiation, poison – that sort of thing. These status effects are indicated by tiny little icons above the character's stats. With no way to tell what they are or what they mean, some tooltips would have been very welcome. At one point, one of my characters had six status effects on him, and I had no way to ascertain which healing items to use on him to heal them. I ended up hitting him with one of everything, which felt wasteful in a game where supplies are scarce.
Wasteland 3 Is A Patch Or Two Away From Being A Classic
Once inXile Entertainment gets some of these issues ironed out, Wasteland 3 will be a certified classic. The game is already one of the best games I've played in months, but without the technical problems Wasteland 3 will be a Game of Year contender. The depth of choice, the fun combat, the rewarding progression, the fantastic writing all add up to an absolute stunner of a game. Give inXile a month or two to patch some of this stuff out, and Wasteland 3 will be one of the best of all time.
Wasteland 3 is currently available on the PlayStation Store.
Review code kindly supplied by the publisher.