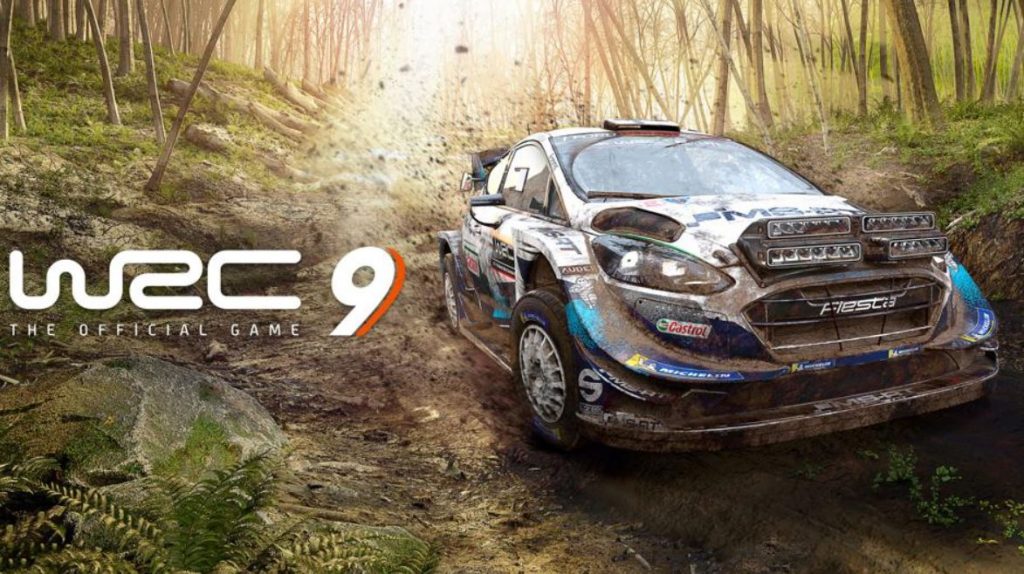 WRC 9 PS4 Review – It's a little known fact that during the course of a rally championship, a special bond is formed between driver and co-driver which often leads to an amorous relationship and in some cases marriage. It has been known for the marshals to find a rally car parked up halfway through a stage and see some heavy petting between the occupants through the steamed-up muddy windows.
Famously 1985 champion Keke Shakkinen and co-driver Barry Wom were discovered naked amongst the heathers on the third stage of the Croatian Rally when the team became suspicious after all the other cars had finished and gone home. They married after winning the Israeli Rally the same year and had two children – Subaronious and Imprezzalina.
KT Racing have promised to implement the option of 'porking' your co-driver (to raise team morale) for the PS5 edition, which incidentally is a free upgrade for anyone who purchases the PS4 version. So after Codemasters snaffled the WRC deal for 2023 onwards, have Nacon been disheartened and whacked out a banger or have they continued on an upward trend after the Dirt-beating WRC 8?
WRC 9 PS4 Review
---
WRC's Past
For those unfamiliar with the series, KT Racing have developed the series for a good few years now and using their own racing engine managed to refine the game into a very accessible sim. Like the Codemasters F1 series, there is a myriad of team development options for those who like to delve deeper into the rally season, but also the game can function as a straight pedal to the metal arcade-style sim for players who just want to dip in and out of a stunningly realised rally game.
Last year's release trumped Dirt Rally 2.0 by Codemasters through its immersive and highly convincing rally stages, each of which felt like they had been meticulously crafted by the team. Despite Dirt Rally 2's more impressive car models, WRC 8 was a more authentic and satisfying rally sim.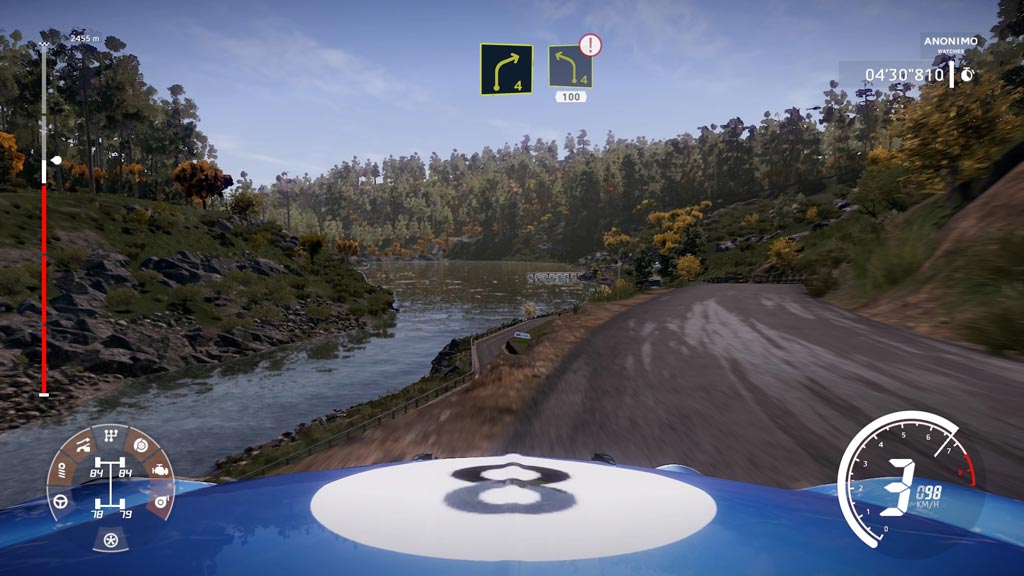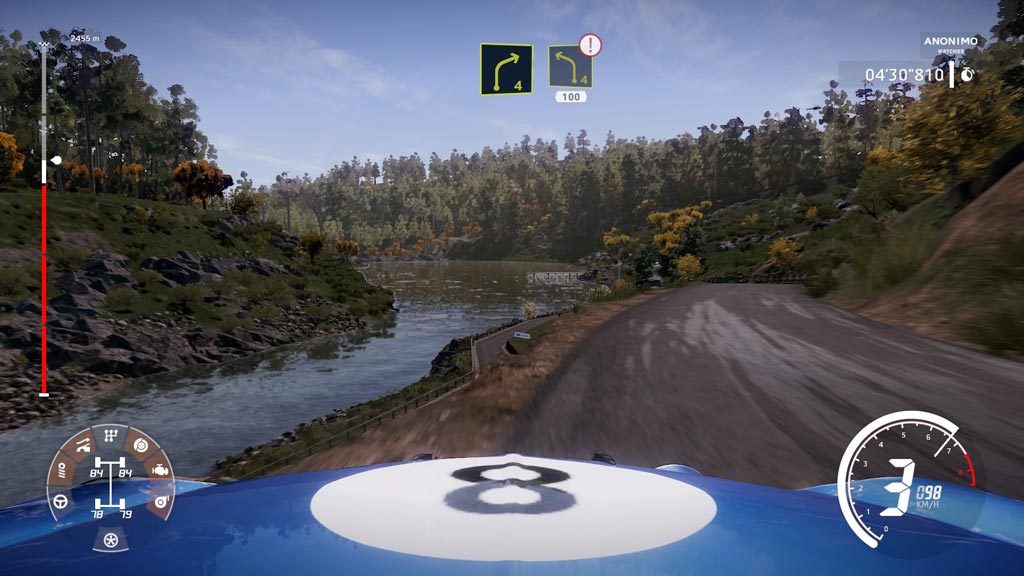 Chugging
So how does WRC 9 justify itself in terms of the standard yearly chugging out of a licensed sporting event? Well according to the press release, the most obvious ones are the addition of three new rallies to reflect the changes in the 2020 season, namely Kenya, Japan and New Zealand. Tweaks have been made to the physics engine for increased authenticity and responsiveness, and behind the scenes, there is the opportunity to upgrade the teams and cars. Aside from the extra rallies, are the tweaks worth splurging the cash for the latest edition, and have they improved the last-gen car models?
First impressions indicate that the developer has had a busy year improving the realism of the visuals as WRC 9 looks utterly stunning, including the effects around and on the cars which now bristle with filth after a few turns, and the dust clouds kicked up behind are significantly more realistic and help towards a more immersive and believable sim.
That said, I became slightly irritated by the dust clouds obscuring the whole screen when using the chase cameras, even though I felt like I should be wearing goggles. The lighting is also a leap forward in quality, particularly on the rainy night stages which glisten and sparkle like a naked wrestler on the way to the shower after a bout. The night stages may be damn hard, but they're also a joy to behold.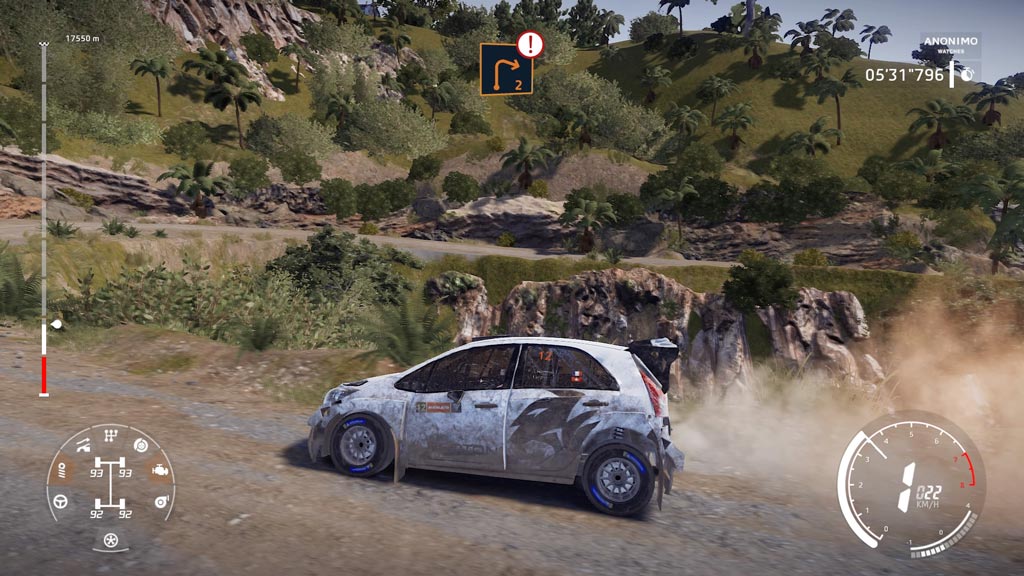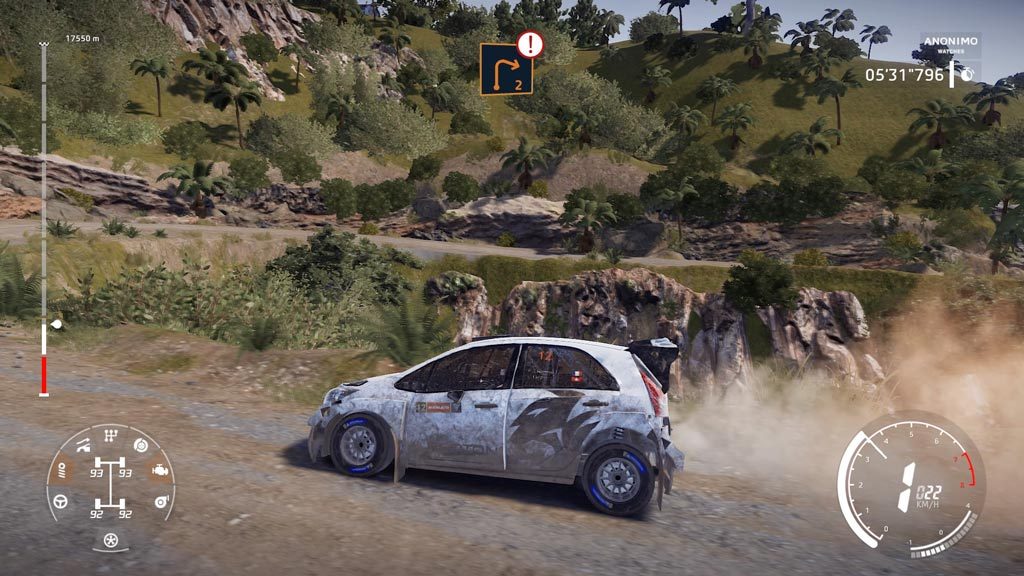 We'll Take Your Word For It
The physics engine and car response aren't noticeably different from last year, but I'm happy to take the developer's word for the claimed improvements. Initially, the learning curve is steep even with all the assists turned on, but perseverance pays dividends, as soon you'll be nailing each section with green (competitive) times and cursing yourself for any careless errors which cost you the stage.
The menu screens are a model of clarity and simplicity as they were last year, and although the between race screen initially confounds with the sheer amount of tweaks and details available from your team there are enough hints and guides built into the menus to make them easy to navigate with a modicum of practice. The 'Season' option also allows you to take part in the championship without all the development fussing around between each rally.
The three new rallies are a welcome addition and it's good to see KT avoiding RallyCross which is tedious at the best of times even when it's done well. Of the three new countries, Japan offers the most refreshing challenge with all tarmac stages for some high-speed narrow lane action amongst stunning scenery, New Zealand has some exotic jungles to weave through and Kenya offers up a flat and meandering bunch of gravel stages around big game reserves which are all quite similar and unstimulating.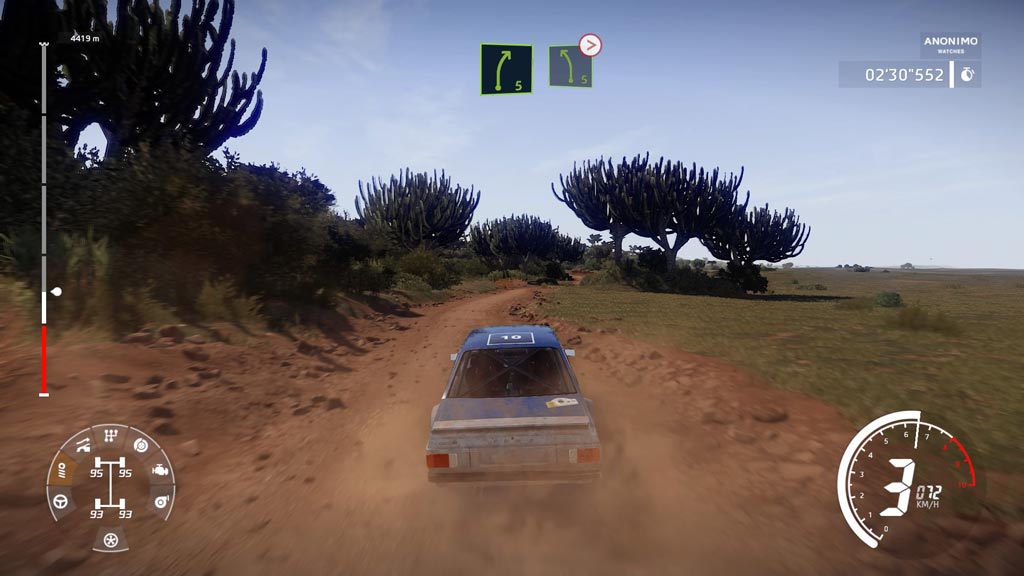 Taxidermy For Beginners
As mentioned earlier, the graphics are a leap forward in clarity and detail and although the PS4 version maintains a solid and satisfying 30 FPS throughout, the PS5 version promises 60 fps which in combination with the added graphical power will be an incredible experience. The car models are still underwhelming though, with simplistic lighting and a distinct lack of detail compared to Dirt Rally 2.0. I can only assume that KT Racing didn't read my gripes about the car models when I reviewed WRC 8 last year. Unbelievable. I don't know why I bother.
The engine sounds are as impressive as WRC 8 with deliciously throaty revving and surface appropriate tyre effects, although the collision sounds are occasionally reminiscent of someone hitting a metal box with a stuffed hare. A sound all too familiar from my emotionally traumatic teenage years.
Gameplay options are as expected: a wealth of single-player challenges and a thorough and deep career which is hard to put down as you strive to improve your rankings. The excellent split-screen mode returns for those tense sofa battles, and online multiplayer ticks all the boxes you would expect from an established and ever-improving series. Camera options are exhaustive during the events – every single camera angle can be modified which is a relief as the default angles weren't quite right from the get-go compared to last year's model. Annoyingly, the changes made didn't appear to save between rallies so I had to repeatedly tweak the chase camera.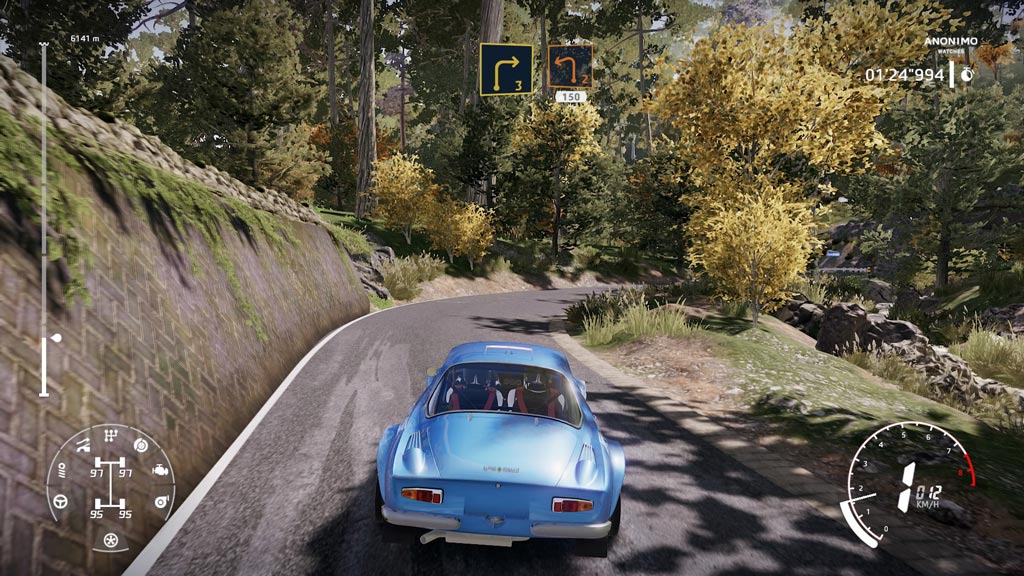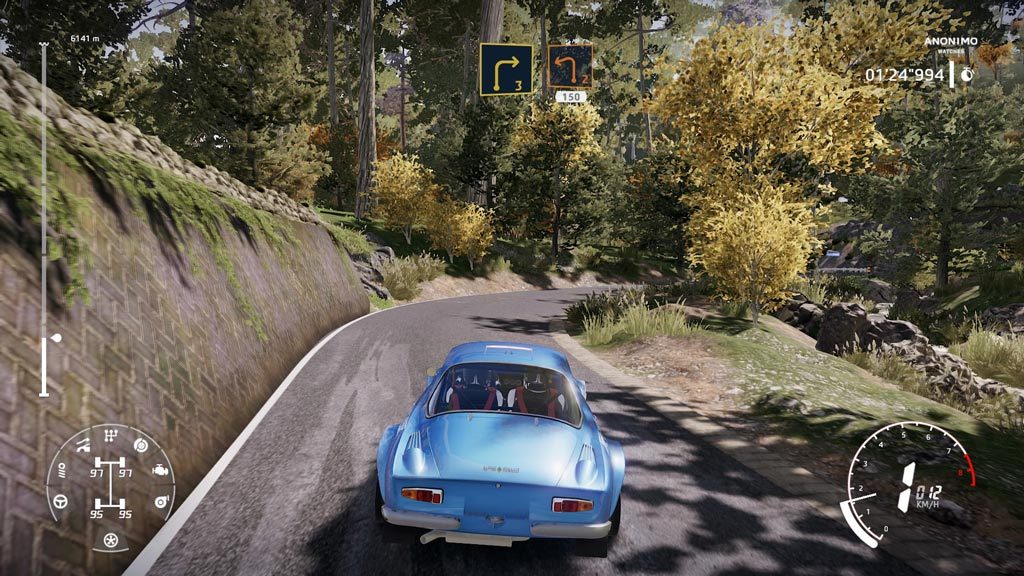 Cheese And Onion Niche
Rally games are somewhat more niche than F1 or the likes of Gran Turismo, DriveClub and Project Cars, all of which cover a broad range of racing classes and styles. That said, when they are as good as this hopefully, more casual racers will dip in and get hooked on the sport, despite the tough first few hours mastering the handling.
Once again, KT and Nacon have managed to produce the finest rally game on console to date, improving on last year's release in enough areas to justify a purchase for those who bought it last year. Despite the overly basic car models (where's the detail guys?!), the rallies themselves are so wonderfully realised in trackside detail and luscious scenery, it's obvious that a great detail of commitment has been put into the game. No corners have been cut in creating a convincing simulation of a sport which is beaten only by the Isle of Man TT for terrifying speed and close proximity to death on every stage.
WRC 9 is available for PS4 on September 3, 2020.
Review copy provided by publisher.