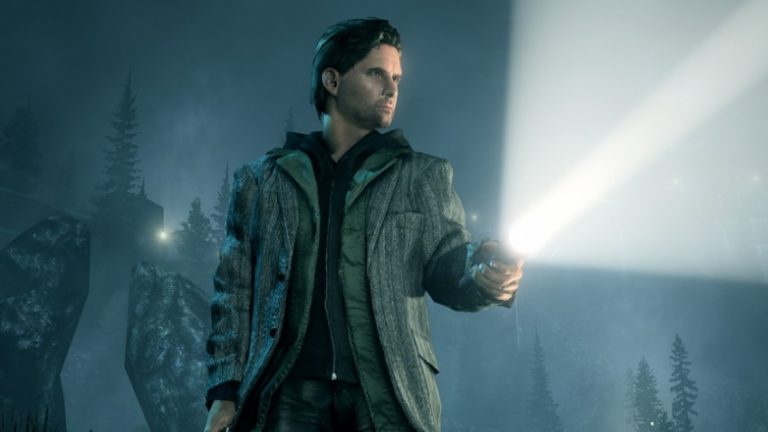 YouTube user Doctre81 has claimed that an Alan Wake PS4 remaster is indeed on the cards, with the acclaimed horror title also coming to Nintendo Switch and Xbox One. Speculation has been mounting about a possible re-release of Alan Wake after developer Remedy acquired the rights to the IP from Microsoft earlier this year.
Alan Wake PS4 Remaster Is Happening, Says Report
While we already know that an Alan Wake PS4 release could happen, Doctre81 has some convincing evidence that it's actually happening. Specifically, a video that has gotten traction on ResetEra mentions a LinkedIn profile for a Virtuous developer claiming to be working on a "remake" of a third-person action title.
While this may not seem like much at first, it's worth remembering that Virtuous has worked with Remedy in the past, having helped out on the Xbox One-exclusive Quantum Break.
Alan Wake was released for the Xbox 360 back in May 2010 and was later ported to the PC. The game sees players controlling the eponymous horror writer as he vacations at Bright Falls with his wife, only to become embroiled in a fight against a mysterious and dark entity known as the Taken.
Remedy followed the game with two narrative-based DLC packs and the spin-off Alan Wake's American Nightmare.
Despite its popular among gamers (we at PSU Towers are big fans of Alan Wake), a full sequel has never materialised. However, Remedy did prototype Alan Wake 2 at some point, but opted to move forward with Quantum Break instead.
However, a sequel may yet see the light of day, with Remedy's Sam lake recently saying that it still wants to make Alan Wake 2.
Interestingly, there have been murmurs that Sony is looking to acquire Remedy, but nothing has been confirmed at this point. Still, for now, let's keep our fingers crossed for that Alan Wake PS4 remaster, eh?
Source: ResetEra