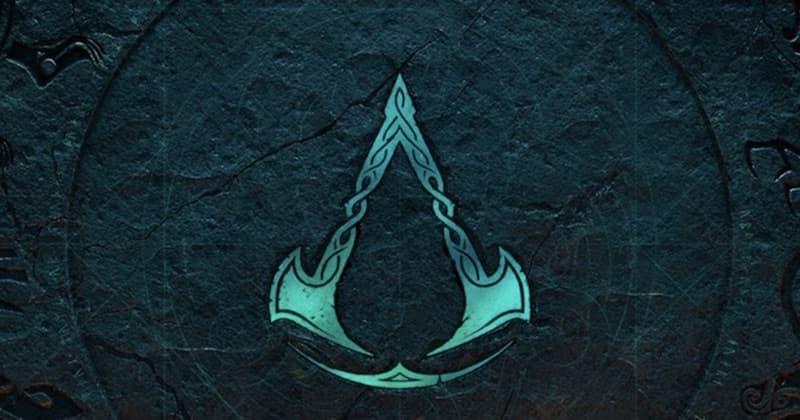 Assassin's Creed: Valhalla was announced today after a lengthy stream from professional artist Bosslogic. During the stream, Bosslogic composed what will most likely be used for promotional purposes when it comes to advertising the game. As the title suggests Vikings will take center stage in the upcoming title from Ubisoft and we here are PlayStation Universe are a little more excited than we probably have a right to be.
Assassin's Creed Valhalla Logo Revealed
With the announcement of Valhalla, Ubisoft have allows unveiled the game logo. Keeping the iconic Assassin's "A" it's become known for. What makes Valhalla's version so interesting is the font change to resemble two axes swinging like a pendulum. This isn't the first time the logo was inspired by the setting and time period an Assassin's Creed game took place.
The Assasin's Creed: Origins logo, for example, had the eye of Horus. While Odyssey featured a Spartan Helmet. These are just a couple examples of the logo changes from title too title.
Although no other details are known about the game outside of the fact that it will be a cross-gen project with a confirmed release on both the PlayStation 4 and PlayStation 5 adding another blockbuster to release on Sony's new console when it launches this holiday season. Assassin's Creed Valhalla is set to be fully unveiled tomorrow.
Assassin's Creed: Valhalla release this holiday season on PlayStation 4 and PlayStation 5