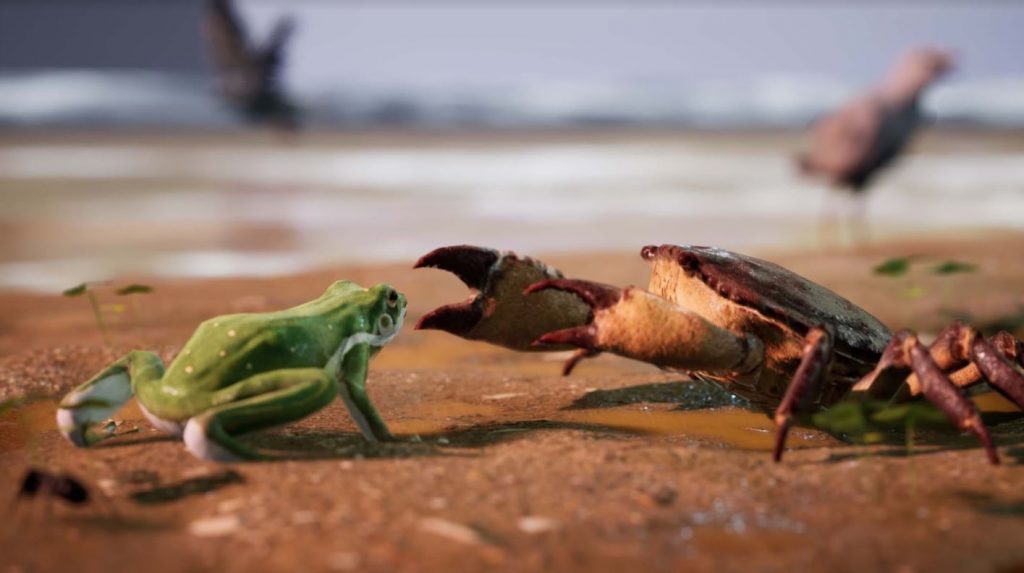 AWAY: The Survival Series was revealed back in Sony's May State of Play livestream. Almost two months on, from that reveal, Breaking Walls, the developer behind the game has given us a glimpse at some gameplay and announced a release window.
The game is slated to release during Q1 of 2020. The latest gameplay for AWAY: The Survival Series gives us a better glimpse of how we will control the Sugar Glide on its journey. We also learn that you will be able to attack other enemies and hop from rockface to rockface.
AWAY will also let you control a variety of other animals during the game, including a rat, a praying mantis, and a crab. There will also be larger mammals that you will be able to take control of.
You can check out the new gameplay below:
AWAY: The Survival Series is a small, independent title created by Breaking Walls, a studio comprised of people who worked on Far Cry, Prince of Persia, and Assassin's Creed. Revealed back in May, a trailer gave us an idea as to what the game will be about. However, this new gameplay gives us a better idea of the moment-to-moment action of AWAY.
That State of Play livestream also re-revealed Final Fantasy 7 Remake to the world offering a brand new look at the game. E3 2019, gave us a deep look at the game showcasing new gameplay features such as the real-time combat, ability to pause the action for a traditional style of play, and a deep dive into the Scorpion Sentinel Boss Fight. The first game in the remake will only take place in Midgar; however, the area has been greatly expanded. There is so much content that the game will ship on two Blu-Ray discs when it releases in March.
AWAY: The Survival Series releases for PlayStation 4 in Q1 of 2020.
What are your thoughts on this new gameplay?