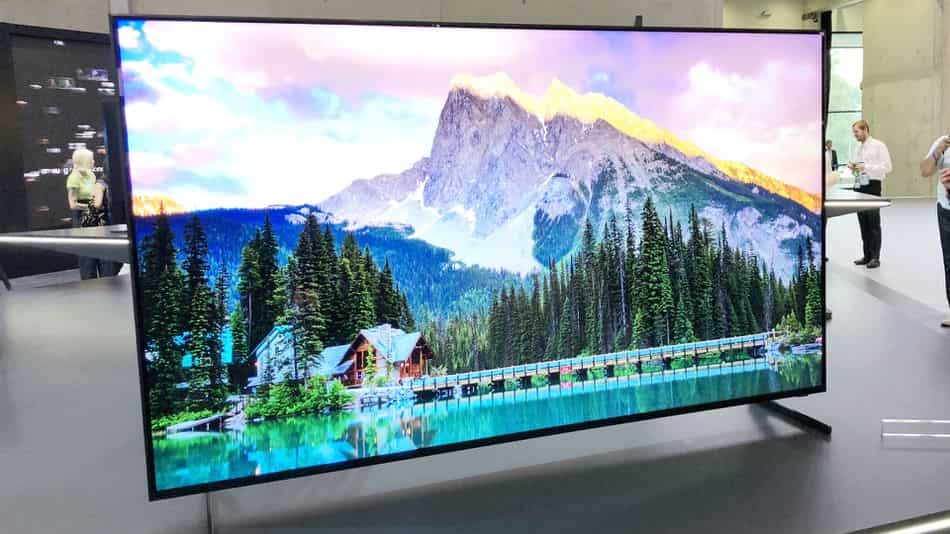 Best 8K TVs For PS5 So Far – With both the PS5 and Xbox Series X touting monstrous tech specs that will allow them to display visuals at 8K resolution, it makes sense that you'll want to have an 8K TV that can fully take advantage of that new and quite frankly silly screen resolution for all those shiny new PS5 games. For further reading you might want to catch our guides on the best PS5 games and best PS5 games with enhanced graphics. So without further ado, here are the best 8K TVs for PS5!
Best 8K TVs For PS5
---
Samsung QE65Q900R (Price £1999/$2599+ ($ Varies)
Samsung QE65Q900R – Quick Spec
True 8K resolution display
8K AI resolution upscaling
Quantum Processor 8K
Quantum HDR 24X
65 Inch QLED display
4x HDMI 2.0 Ports
HDR Format – HDR10+, HDR10, HLG
100Hz Panel frequency
4000 PQI Motion Processing
Dimensions including stand WxHxD (mm) 1452.2 x 898.2 x 304.9
Dimensions excluding stand WxHxD (mm) 1452.2 x 836.4 x 34.1
Samsung QE65Q900R – Strengths
One of the first and also one of the best 8K sets on the market, the Samsung QE65Q900R is a fantastic, feature packed TV that gives early adopters decent 8K performance at a relatively reasonable price.
Starting with the most important aspect of the set, the 8K resolution display is absolutely pin-sharp and underscored by a beautiful QLED screen that also provides some super deep and detailed blacks into the bargain. Additionally, the 8K resolution upscaling tech is surprisingly great too, doing a sublime job of upscaling lower res native sources into 8K – effectively allowing the QE65Q900R to better reproduce 4K content than some of the very best 4K screens on the market.
Elsewhere the extensive, best-in-class HDR format support enabled by its Quantum HDR 24X tech also means that it supports the newest HDR standards too, allowing for some excellent color reproduction.
Samsung QE65Q900R – Weaknesses
Design-wise, the QE65Q900R isn't very different at all from the 4K TVs that Samsung have been hawking for the last couple of years. Also, while the additional HDR support is welcome, some of the colors aren't quite as vibrant as they should be – looking a touch dull when compared to some of the higher end 4K sets that Samsung have produced previously.
Finally, the fact that the QE65Q900R is 'just' 65 inches, makes it the smallest of all the 8K screens currently available – with the current average sitting at 75 inches (size being something you might want to bear in mind given the amount of free space you have on your wall to mount the thing in the first place).
Samsung QE65Q900R – Review
The cheapest, smallest and most bang-for-your-buck performance 8K TV you can buy as of this writing, Samsung have fashioned a great 8K TV that while perhaps sticks a little too closely to the design template of its 4K sets, nonetheless duly impresses with a stunning 8K picture and a bevy of other technical features. This is a superb entry level 8K TV that deftly balances price and performance.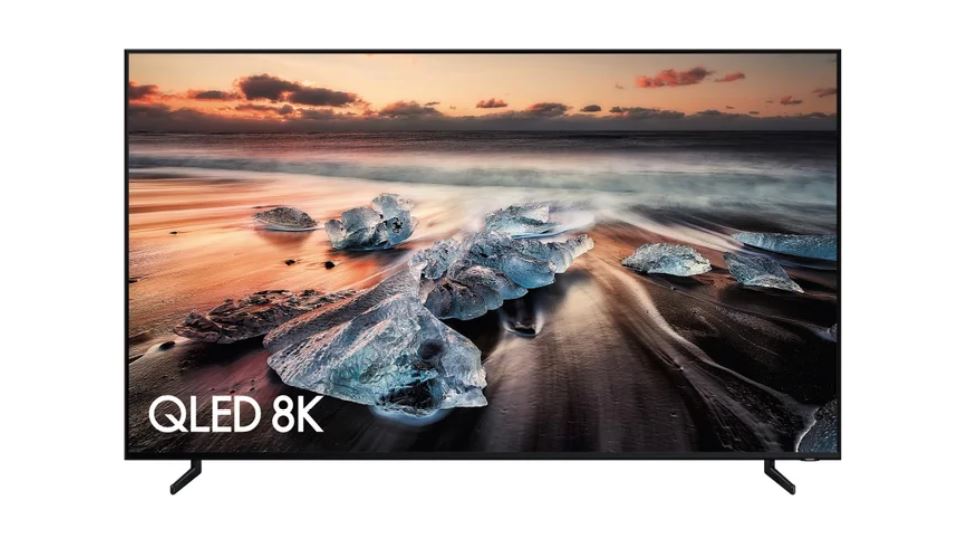 Related Content – PS5 Games – What We Know So Far
Sony KD-85ZG9 (Price £7,999/$12,999+ ($ Varies)
Sony KD-85ZG9 – Quick Spec
True 8K resolution display
X1 Ultimate processor for 8K resolution upscaling
8K HDR – Including Dolby Vision, HDR10, HLG
Full array LED viewing angle
85 Inch LED display
4x HDMI 2.0 Ports
100Hz Panel frequency with X-Motion clarity for improved motion processing
Latest Android TV OS
Dimensions including stand WxHxD (mm) 1913 x 1226 x 432
Dimensions excluding stand WxHxD (mm) 1913 x 1141 x 120
Sony KD-85ZG9 – Strengths
If the Samsung QE65900R is regarded as the entry level 8K TV then the Sony KD-85ZG9 is arguably at the extreme other end of that scale. Simply put, the Sony KD-85ZG9 is without peer from a technical perspective – arguably something you would expect from a five figure TV. 8K resolution on this set is nothing less than a spectacle – with a razor sharp image flanked by vibrant, rich and natural colors. Elsewhere, a supremely capable 8K upscaler also means that when put through the KD-85ZG9, your older media will look the best it has ever been, while flawless motion processing and a stunning sound output all add up to create the first true, ultra premium 8K TV.
Sony KD-85ZG9 – Weaknesses
As of right now, the Sony KD-85ZG9 isn't just one of the best 8K TVs available – it is also easily one of the most expensive too, and it's that prohibitive price point which serves as the only real weakness the set has. Regardless of what competing 8K TV sets come out in the future, when the KD-85ZG9 plummets in price in the next couple of years, it'll still be a premium 8K TV all the same.
Sony KD-85ZG9 – Review
An absolute juggernaut of an 8K TV. the Sony KD-85ZG9 is a mammoth 8K TV with the price match. Easily the most capable set on the market, this is the highest of the high end when it comes to 8K TVs, and if you can wait for the inevitable price drop in a couple of years, it'll still be an exemplary set even then too.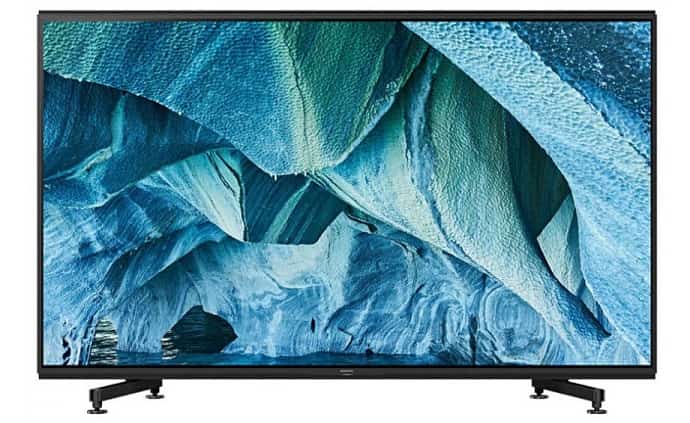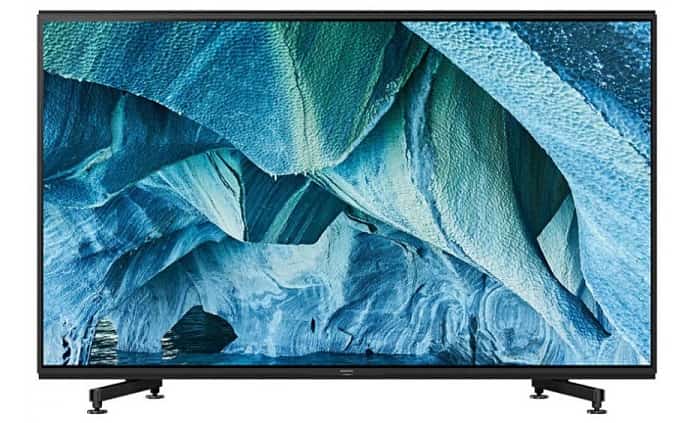 Obviously 8K TVs are still a very new thing (hence why there aren't very many of them – and even less good ones), so look for us to keep this feature updated as and when new and shiny sets arrive.