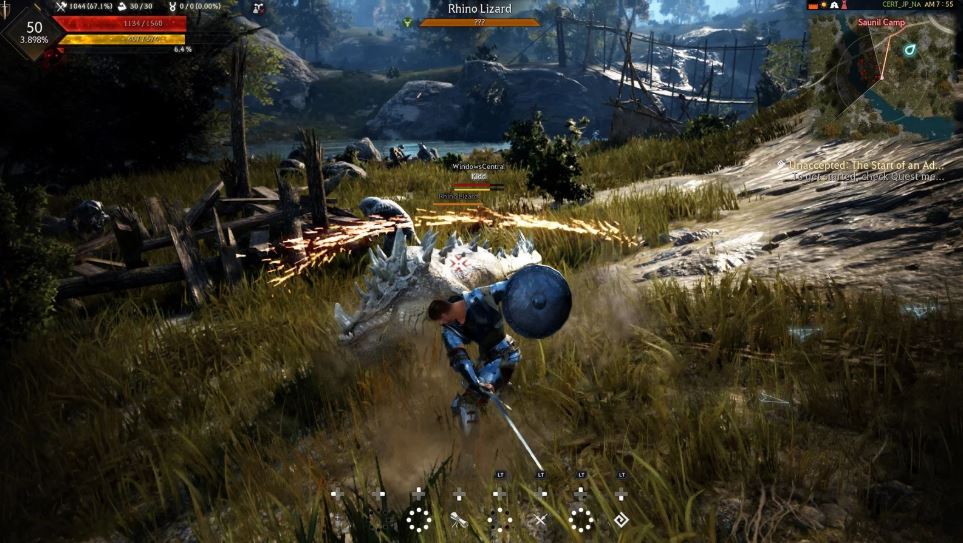 The Black Desert PS4 release date has been confirmed by developer Pearl Abyss.
Black Desert PS4 Release Date Confirmed
Black Desert will release for PS4 on August 22, 2019, with pre-orders set to appear on the official site sometime later today.
The PS4 version of Black Desert Online (now just called 'Black Desert' to remain separate, perhaps even functionally so, from the PC version), is one of the most visually advanced MMORPGs to ever be released, was unveiled at E3 2019 just a few weeks ago.
The fact that Black Desert is so technically accomplished raises the question about how it will perform on PS4 and PS4 Pro. Will the base PS4 console be able to output a respectable Black Desert experience? And will PS4 Pro owners enjoy a sizable visual upgrade too? Time will tell on both scores.
If you're not familiar with Black Desert beyond its stunning visuals, you should know that it places a strong emphasis on fast-paced combat, crowd control and the defeat of massive, often screen filling bosses.
Beyond the monster mashing aspect of it, Black Desert also lets players indulge in all the usual MMO pasttimes such as fishing, smithing, tailoring, herbalism, hunting and all other similar such activities.
Where developer Pearl Abyss have raised the stakes though, is in how Black Desert provides support for players to create guilds which can then go onto siege massive castles, storm towering keeps and raid ancient tombs; with the victorious guild getting to keep all of the spoils that are found therein.
The reveal of Black Desert has been a long anticipated event for PS4 gamers who have had to stomach seeing the game spend a good deal of time on Xbox One and PC owing to period of exclusivity.
Now though, with Black Desert coming to PS4 very shortly, it won't be long until those very same folks can find out what the fuss was all about at last. On
In the meantime, you can catch the Black Desert PS4 pre-order gameplay trailer below:
Source: Pearl Abyss