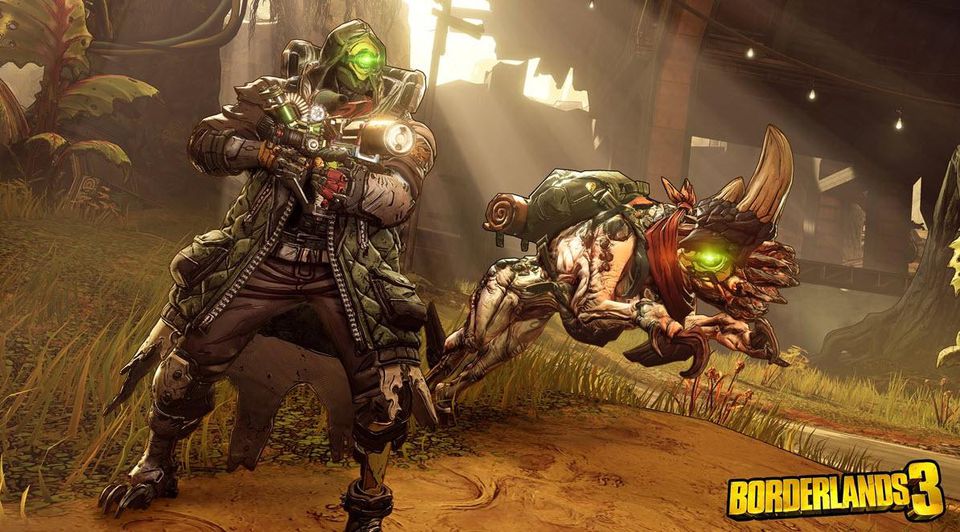 Borderlands 3 launched last Friday for PlayStation 4, PC, and Xbox One, although the loot-shooter is suffering from a few teething issues, notably in regards to the game's split-screen mode. One of the most prominent hiccups happens on PS4, specifically when someone is trying to access the menu and adjust their gears and skills during split-screen play.
Borderlands 3 Issues Are Being Looked Into By Gearbox
Publisher 2K issued the following statement IGN:
We are aware that in some cases during split-screen couch co-op play, players can experience lag while in heavy combat and one of the players goes into their ECHOdevice and tries to navigate the skill trees and menus. While we will continue to work to optimize the Borderlands 3 experience, we'd advise split-screen players to prep for combat ahead of big encounters, and not leave a teammate to fight solo mid firefight!
Borderlands is out now for PS4, PC, and Xbox One. While the game has only been confirmed for current-generation formats, Gearbox has revealed that it has considered bringing it to the PS5 and Xbox Scarlett.
Related Content – ALL Active Borderlands 3 Up To Date Vault, Email, VIP and SHiFT Codes
Even if the game doesn't come to next-generation systems, it still looks bloody marvellous on the PS4, as it supports Sony's PS4 Pro system with various enhancements.
Fortunately, Gearbox has revealed that the series probably isn't going to end any time soon, despite the fact Borderlands 3 is going to wrap up a number of narrative elements.
The Borderlands series launched back in 2009 with the much-loved original for PS3 and Xbox 360, and was recently remastered for current-generation consoles. Borderlands 2 followed in 2012, and has since been ported to the PS Vita and PS4, the latter as part of the Borderlands: The Handsome Collection, which also includes Borderlands: The Pre-Sequel.
The Borderlands franchise remains one of 2K's most profitable IPs, having sold over 45 million copies worldwide as of August 2019.
Stay tuned to PSU.com for our Borderlands 3 review.
Source: IGN