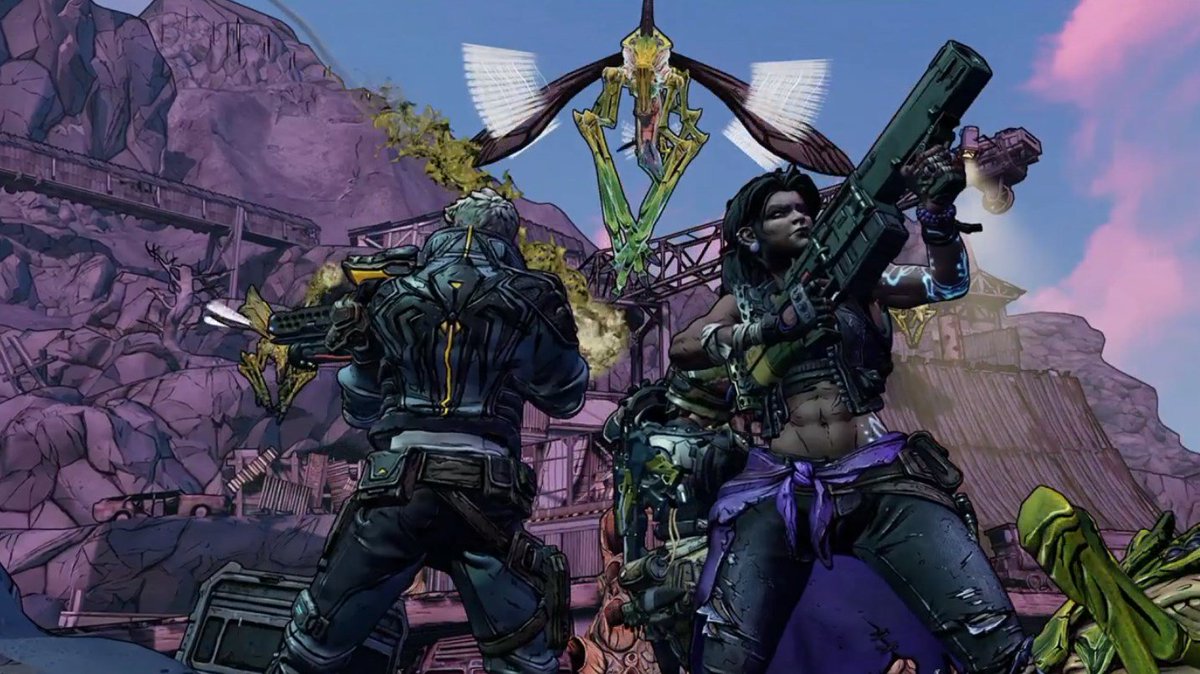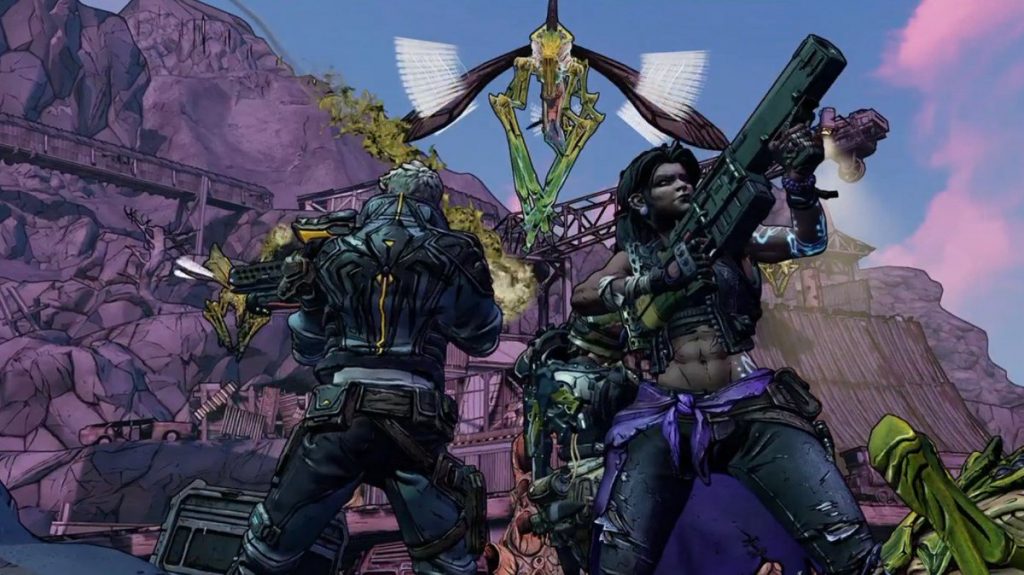 A selection of new Social Features have been detailed for Borderlands 3, during the GuardianCon event held in Florida this past weekend.
All this news came during a Borderlands 3 panel held at the event and was compiled by GamesRadar. The first social feature is a Ping system, similar to the one found in Apex Legends. You will be able to highlight loot, enemies, and points of interest for your teammates. the Ping system is showcased in the video below:
A post on the Borderlands Blog then details the fact that items friends have sold can show up in your vending machines for you to purchase, even when playing solo. You can also check your friends' inventories, skill trees and challenge progress from the Friends menu. Finally, if friends encounter rare enemies, a bounty will show up in your game tasking you with taking that same enemy on.
Borderlands 3 will allow you to play whilst matchmaking, allowing you to finish some busywork while you wait to find some friends. Matchmaking will find players who are at a similar point in the main story.
The previously announced ECHOcast Twitch Extension will allow you to view the inventories of streamers, as well as spawn Badass enemies, buffing or debuffing the streamer as they fight them.
Borderlands 3 is set to be one of the big releases this Fall. We recently learned the game's length if you only focus on the main story. A brand new gameplay trailer was showcased for the game at E3 2019, which gave us our best look at all four of the Vault Hunters. The game is set to feature microtransactions, much like previous games in the Gearbox series, but they will be cosmetic only.
Borderlands 3 releases for PS4 on September 13, 2019.
What are your thoughts on these social features? Will you be using the ECHOcast Twitch extension?
Source – [GamesRadar, Borderlands Blog]