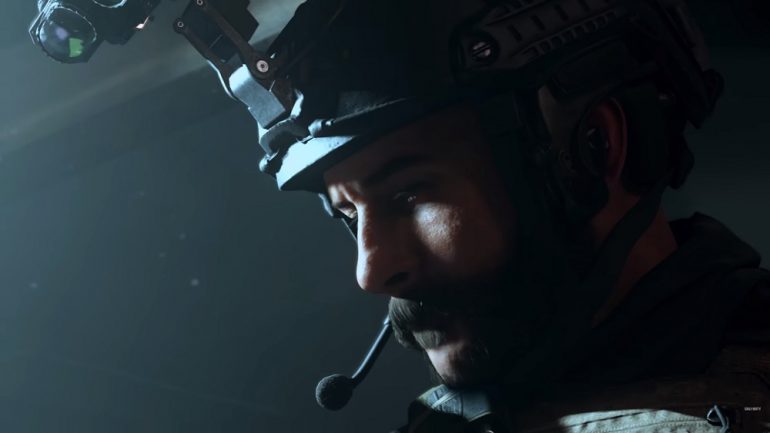 Infinity Ward is beavering away on a Call of Duty: Modern Warfare battle royale mode, according to a fresh rumour doing the rounds. Battle royale was seen for the first time in Call of Duty: Black Ops 4 last year, which replaced the traditional single-player campaign, although Modern Warfare's effort is reportedly going to eclipse its predecessor by quite some way.
Call Of Duty: Modern Warfare Battle Royale Mode Detailed
According to the new report, the Call of Duty: Modern Warfare battle royale mode will accommodate 152 players, while its map is expected to clock in at three times the size of Black Ops 4's battle zone.
In addition, players will reportedly deploy out of an AC-130, and there's various features supposedly planned including a revive system, supply drops, and a cash system. Apparently, the map itself features a mixture of close quarter and open areas, which should accommodate a variety of play styles.
That's about all we know so far, although again, it's important to remember that Infinity Ward has not said anything about a battle royale mode at this point. So, take it with a healthy dose of salt for the time being.
Call of Duty: Modern Warfare is pencilled in for release on PlayStation 4, PC, and Xbox One on October 25. The game is a full reboot of the popular first-person shooter franchise, and again takes place in a modern setting with Captain Price returning as one of the main characters.
There's quite a few changes in store for this year's Call of Duty, though. For starters, Activision has given the boot to the traditional season pass, and for the first time in the series' history, Modern Warfare will include cross-platform multiplayer.
Rumours have already started floating around about next year's Call of Duty, which is supposedly being developed by Treyarch and will take place during the Cold War.
Source: Comic Book