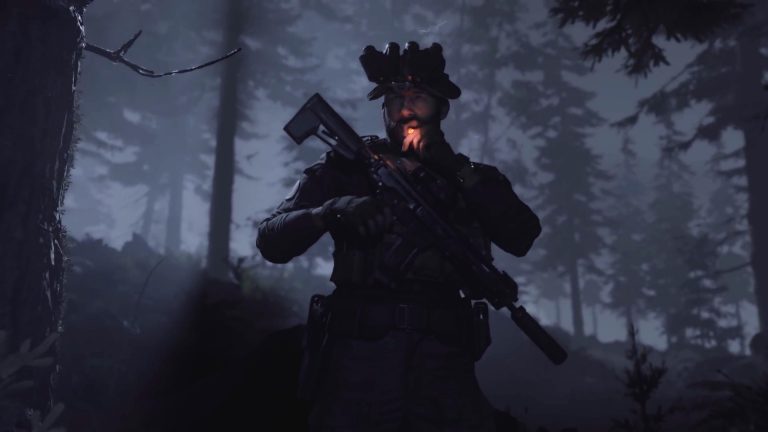 Call of Duty: Modern Warfare developer Infinity Ward has revealed that the game's campaign length is roughly 'in line' with that of previous Call of Duty games. In that respect, you can probably look at around five or six hours, although studio narrative director Taylor Kurosaki said that it will vary depending on your play style.
Call Of Duty: Modern Warfare Game Length Won't Surprise You
Speaking during an interview with Game Informer, Kurosaki commented:
It varies greatly. The length of this campaign is exactly in line with the lengths of what you would expect in a contemporary Call of Duty campaign.
Call of Duty: Modern Warfare is obviously more than just its single-player campaign, however. There's a full multiplayer suite too, including the Spec Ops co-op mode and Ground War mode. There's no battle royale mode for launch, although rumours have suggested that it will be released in early 2020 as a free download.
Regardless, one mode that definitely isn't part of the package is Zombies, so you'll have to dip into last year's Call of Duty: Black Ops 4 if you want to get your undead fix.
Call of Duty: Modern Warfare is pencilled in for release on PlayStation 4, PC, and Xbox One on October 25. The game is a full-on reboot of the popular franchise, and promises a gritty storyline featuring returning character Captain Price, who is now voiced by Barry Sloane instead of Billy Murray.
One of the biggest changes this year is the removal of the traditional Season Pass model, with Infinity Ward instead dishing out free post-launch content. In addition, Call of Duty: Modern Warfare also features cross-platform multiplayer at launch, which is a first for the franchise.
Infinity Ward recently confirmed that the game engine powering Modern Warfare is ready to adapt to next-generation systems.
Source: Game Informer