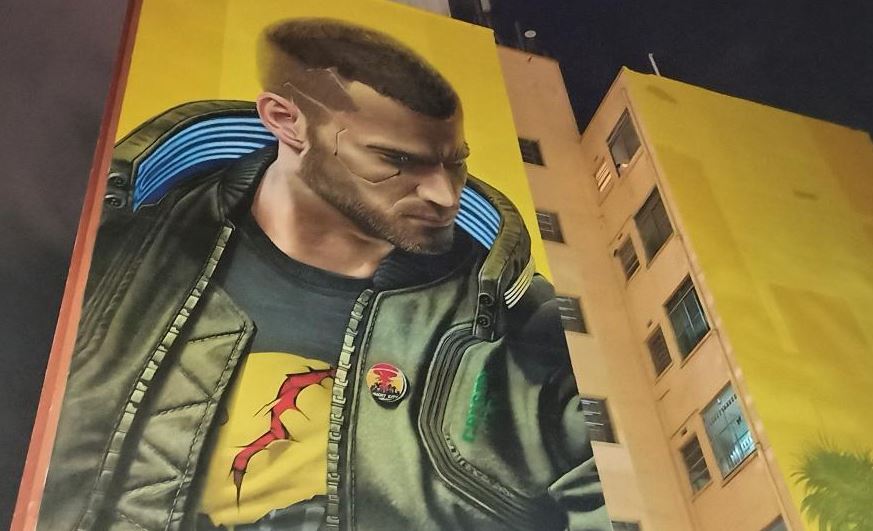 CD Projekt Red has reportedly broken a street art law in São Paulo, which bans murals and street advertisement, resulting in the Polish developer being fined just over $75,000 for a Cyberpunk 2077 street mural.
The news comes from local publication Start who reported on the situation and @FelipePepe on Twitter elaborated on the issue. To market Cyberpunk 2077 in São Paulo, CD Projekt Red created the mural above. However, journalists pointed out that this kind of art is illegal in the city.
Described as a "clean city" law it bans most outdoor advertisement and has had a dramatic effect on the look of the city as seen below:
https://twitter.com/felipepepe/status/1349176606074437632
Once journalists pointed this issue out, the city of São Paulo ended up fining the developer $410,000 Brazilian Real, which equates to just over $75000, totalling $78500 to be more specific. Those who own the building reportedly got paid $10,000 Brazilian Real to give up the walls for two years and the illegal nature of the act was not made known to the resident.
So far CD Projekt Red hasn't commented on the issue, but once we have an update we will be sure to let you know. This comes after the developers owned up to the poor launch of the game yesterday and pushed the PS5 release back further into 2021.
Cyberpunk 2077 is available now on PS4 and will release for PS5 in the second half of 2021.
Source – [Start, @FelipePepe] [Image courtesy of Start]