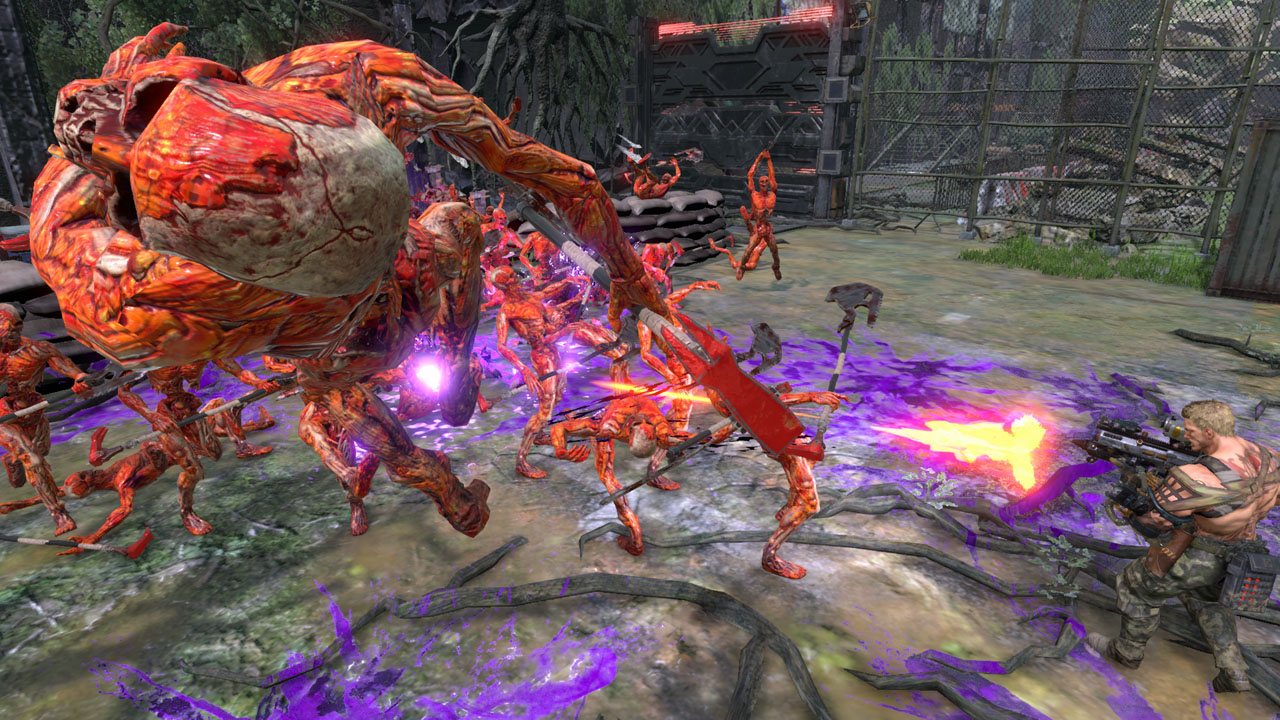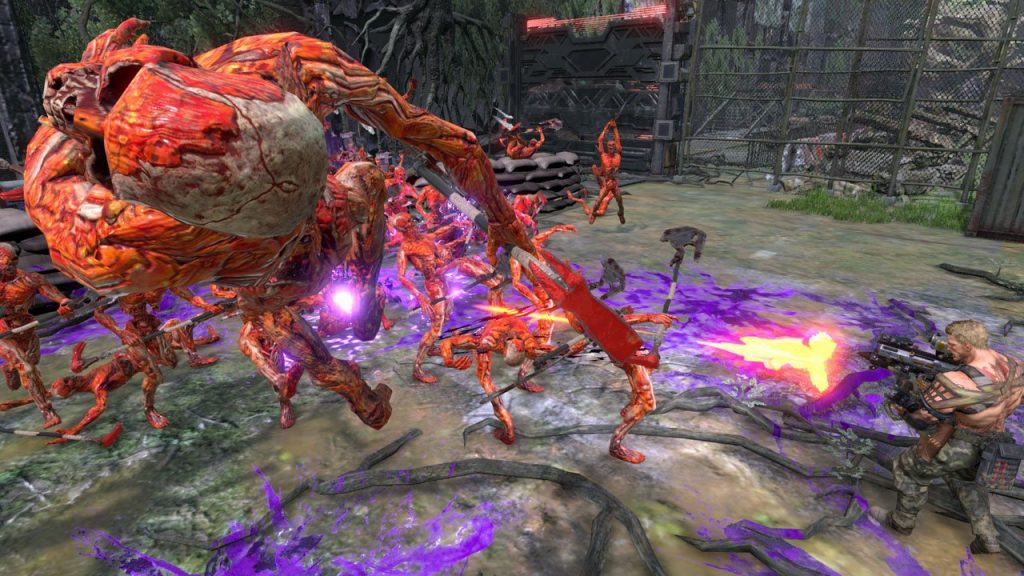 Contra: Rogue Corps is a twin-stick shooter from Konami coming to PS4 on September 24, 2019.
The description for the trailer gives us a little bit more information on the backstory to the game:
Several years after the events of the Alien Wars, CONTRA: ROGUE CORPS follows a former military group living on the fringes as bounty hunters and treasure finders in the Damned City. Survival requires fast reactions, powerful weapons and the occasional organ and cybernetic augmentation. Players will complete missions in PVE campaigns, gathering resources to upgrade their guns to stay alive in the Damned City. All else fails… bring in a friend online and mow-down enemies together in online multiplayer mode!
You can check out the trailer below:
Contra: Rogue Corps is one of many games announced during E3 2019. We got the reveal of a boat-building, management sim titled Spiritfarer. Oninaki also got a release date from Square Enix, which is a new JRPG from Tokyo RPG Factory. Torchlight 2 will be making its PS4 debut as well in September. The massive MMORPG Black Desert will also be coming to PS4 after years of waiting and you can pre-order it from next month.
This news comes during E3 2019. You can watch all of the livestreams, as well as every conference at E3 2019 on our E3 2019 Livestream page.
Struggling to keep up on the news at E3? Check out our full E3 Announcements and News list, containing every reveal during the week-long show across all the conferences. You can also check out a variety of rumours that are surrounding the show. If you would prefer to see the reveals as they happen, you can take use our E3 2019 live feed, which will update with the new announcements as they happen.
Contra: Rogue Corps releases for PlayStation 4 on September 24, 2019.
What are your thoughts on the game?