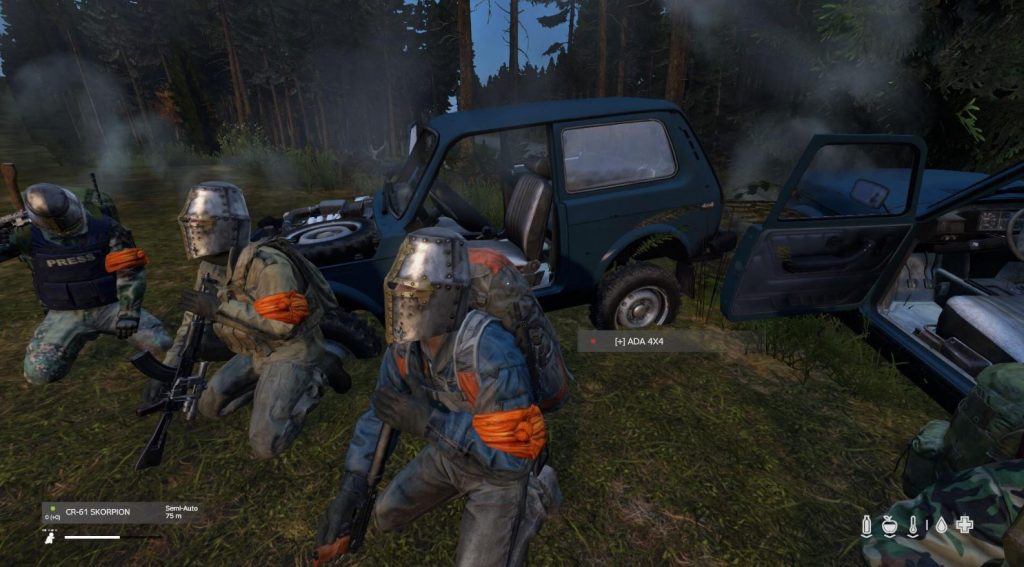 So this is weird. You might have noticed that the DayZ 1.03 PS4 update has arrived on your PS4 console. This is weird because just a few weeks ago, DayZ developer Bohemia Interactive had released the DayZ 1.04 PS4 patch update. So what's going on?
DayZ 1.03 PS4 Update Patch Notes
Honestly? We have no idea just what's going on here. Theoretically it shouldn't be possible for the DayZ client to effectively 'rollback' its installed update version to an earlier update, and yet, here we are.
The DayZ 1.03 PS4 update patch notes are as follows:
Added the age certificates in preparation for our release of the physical copies.
Added performance and stability improvements.
Various under the hood improvements.
Little more than a hotfix primarily geared towards owners of physical copies of DayZ – how this affects future updates, such as the much touted future DayZ 1.05 update is currently unclear.
Here's where things get a little spicy.
If you look on the official DayZ twitter there is no tweet making any mention of the DayZ 1.03 PS4 update. However, if you do a quick Google search, you'll see that the search engine has actually cached a tweet that was made ten or so hours ago, referring to a small update for the age certificates mentioned in the 1.03 patch notes. However, that tweet seemingly mysteriously disappeared just a little while later:
There is certainly some funny business going on here and we've chased up Bohemia Interactive for comment.
The appearance of the DayZ 1.03 PS4 update comes after the DayZ announced that it would not only be wiping all characters on the console versions of the game while they investigate a game breaking issue, but also that the servers for the game will be moving to new hardware very shortly.
Stay tuned and we'll keep you update on all the latest comings (and goings) of the next DayZ PS4 update.
Source: DayZ Official Twitter