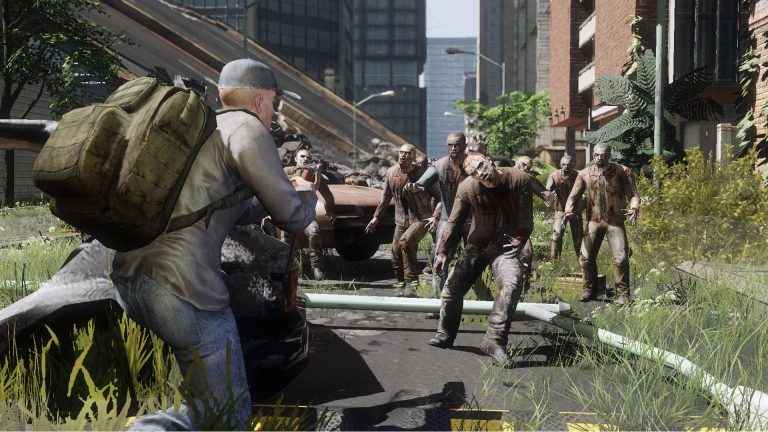 Bohemia Interactive has revealed it is investigating issues with the PlayStation 4 and Xbox One versions of DayZ, which has seen characters being completely wiped without any explanation. Obviously this is a major issue for the game, so hopefully the studio will be able to polish things up sharpish.
It's a shame too, as the game has just been successfully granted a release in Australia after Bohemia Interactive edited out any references to cannabis. Prior to that, the studio revealed it was looking for the 'best solution' in order to secure the game a release in the country.
DayZ Character Wipes Plague Consoles, Dev Looking To Fix Issue
Here's the official statement from Bohemia's Twitter:
We are currently investigating the character wipes happening on certain official servers (both platforms). We apologise for the inconvenience and will let you know as soon as we have more information to share.
DayZ update 1.04 launched recently as a major patch for the survival horror title, and Bohemia teased that the next update is currently in the pipeline.
The game launched for PlayStation 4 and Xbox One early this year, having first rolled out for the PC late last year. DayZ proved a massive hit during its Early Access days, selling over three million copies worldwide. You can read details on the developer's plans for the PS4 version and roadmap here.
Here's the official lowdown:
DayZ is an unforgiving, authentic, open world sandbox online game where each one of 60 players on a server follows a single goal – to survive as long as they can, by all means necessary. There are no superficial tips, waypoints, built-in tutorials or help given to you. Every decision matters – with no save games, and no extra lives, every mistake can be lethal. If you fail, you lose everything and start over.
Read our full review on DayZ here.
Source: Twitter