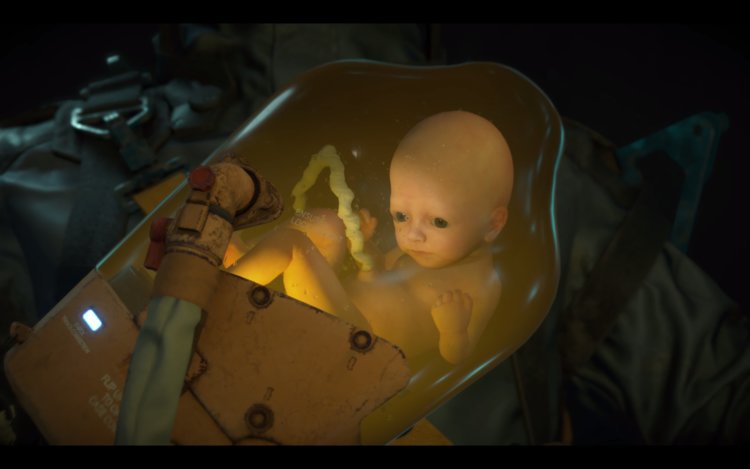 Metal Gear maestro Hideo Kojima has again teased the possibility of Death Stranding 2, something which he had hinted at previously by stating that the game's genre, 'Strand,' needs more than one title to establish itself.
Whether or not he actually goes ahead with a sequel is currently unknown, as Kojima-san appears to be eyeing up a new horror game.
Death Stranding 2 Hinted At
Speaking with Vulture during a recent Death Stranding event, Kojima revealed that he "would start from zero" for a potential Death Stranding 2. That's about all he would say on the subject, although right now Kojima is still busy stewing over ideas for his next game.
Death Stranding shipped for the PlayStation 4 on November 8, and debuted at number two on the UK charts, becoming the second biggest launch for Sony's console so far this year. Read our review of Kojima-san's latest project here.
The game received notably mixed reviews across the pond, which Kojima says is because US gamers (apparently) enjoy first-person shooters, something which Death Stranding obviously, well, isn't.
Unless you've been living under a rock, you'll know that The Walking Dead actor Norman Reedus stars in Death Stranding as the main character. Reedus previously collaborated with Kojima on the cancelled Silent Hills project, but says it was something of a 'blessing in disguise' that the game was scrapped.
Death Stranding will receive another title update at some point this month, which will include the ability to increase the text size among other features.
Here's the official blurb on the game:
In the near future, mysterious explosions have rocked the globe, setting off a series of supernatural events known as the Death Stranding. With otherworldly creatures plaguing the landscape, and mass extinction imminent, it's up to Sam Porter Bridges to travel across the ravaged wasteland and save humanity from impending annihilation.
Source: Vulture