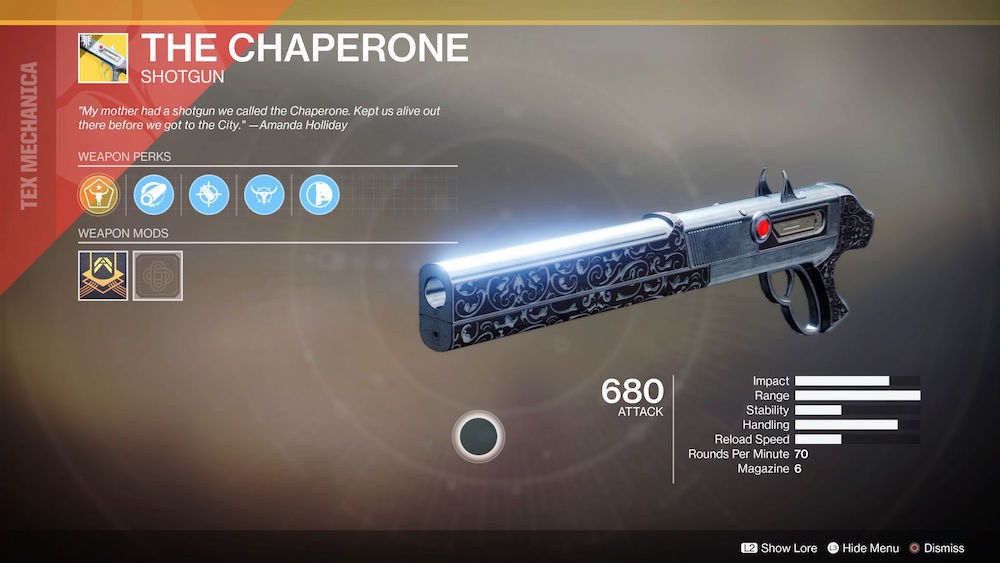 The Chaperone is a strange case for Exotic quests in Destiny 2. This is a Shotgun that has been in the game since the original Destiny. However, in Destiny 2, you will need a bit of luck to get this gun. You will need to play Crucible and, as a random drop, hope to get the start of the quest. Once the quest drops, you will be directed to talk to Amanda Holliday in the Tower.
---
Step 1
Talk to Holliday
Talk to Holliday in the Tower.
Step 2
Complete the requirements
Use Shotguns to kill 20 opponents.
Use Arc, Void, and Solar damage to kill opponents in Crucible. Deaths set back progress.
Get 15 kills in Gambit
Return to Holliday in the Tower.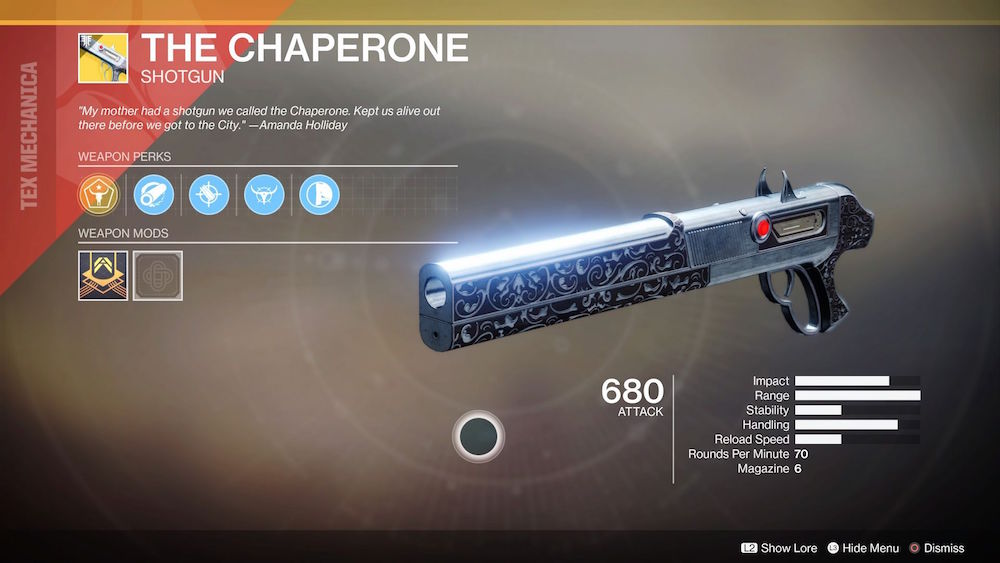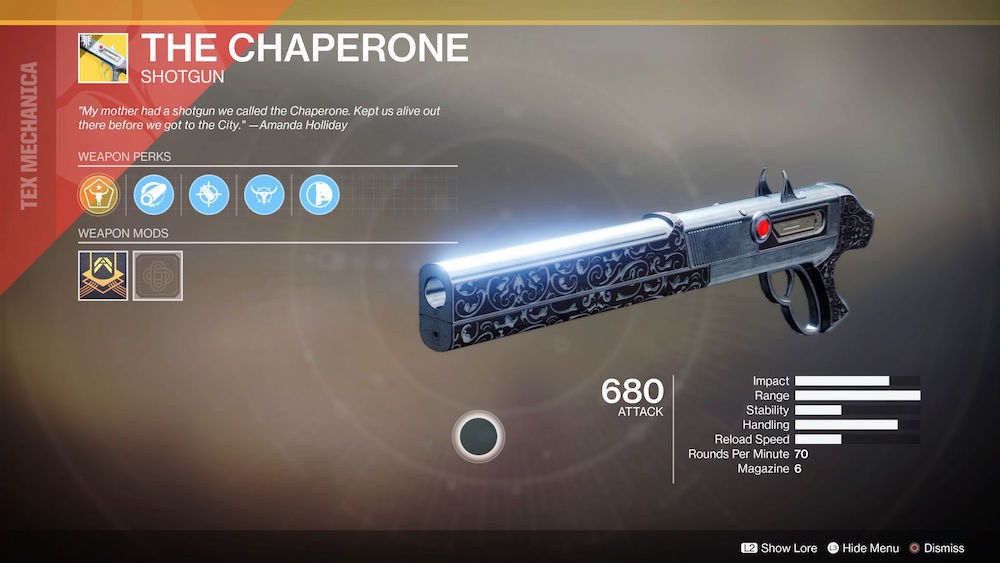 ---
The quest isn't rough unless you hate to play online. However, even playing a little bit will be enough to get this gun if you are patient. Below is a list of more of our Exotic weapon guides for some of our other weapons. We will continue to do weapon guides and for all the information you need before Shadowkeep launches keep your eyes up Guardian, to PSU.
How to get: