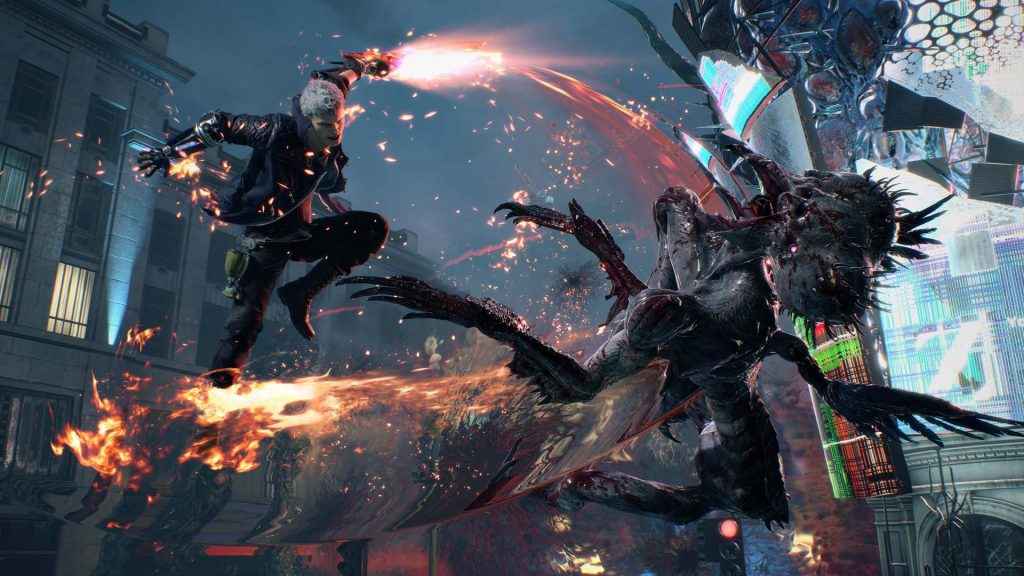 Update 18:26, 06/02/2019 – The Devil May Cry 5 demo is now available to download if you have an Australian PSN account, according to Waio64 on Twitter. The demo went live at midnight local time; therefore, it is likely that the demo will go live at midnight in your timezone.
Original Story – Devil May Cry 5 is just one month away. However, we will all be able to get our hands on the game soon. The official Devil May Cry Twitter Account has revealed that a demo for the game will be available on PlayStation 4 on February 7, 2019.
Huge thanks to everyone who downloaded and tried out the #DMC5 Xbox One demo! As of today, it will no longer be available for download, but it's still playable if you have it on your system.

⚡️ A new demo is coming Xbox One and PS4 on Feb 7th! ⚡️ pic.twitter.com/VZLNAL2tAk

— Devil May Cry 5 (@DevilMayCry) January 7, 2019
It is currently unknown how long this demo will be available for download. However, let's hope it stays playable once downloaded.
Devil May Cry 5 is set for release on March 8, 2019.
Devil May Cry 5 PS4 Demo – Other DMC 5 news
Devil May Cry 5 appeared at The Game Awards in December, unveiling a new, lengthy trailer for the game. This announcement also announced a demo for the game; however, that one was exclusive to Xbox One. At New York Comic Con 2018, we got a new look at some of the new weapons in the game for both Dante and Nero.
The game will also feature a multiplayer mode known as the Cameo System. This allows other players to enter your game for a brief moment and show off their skills. Finally, the game will also feature a photo mode on launch.
However, Devil May Cry 5 has had some controversy surrounding it. In September it was unveiled that the game would feature microtransactions, allowing you to purchase character upgrades for Nero and Dante.
Are you excited to try Devil May Cry 5 early, on February 7th?