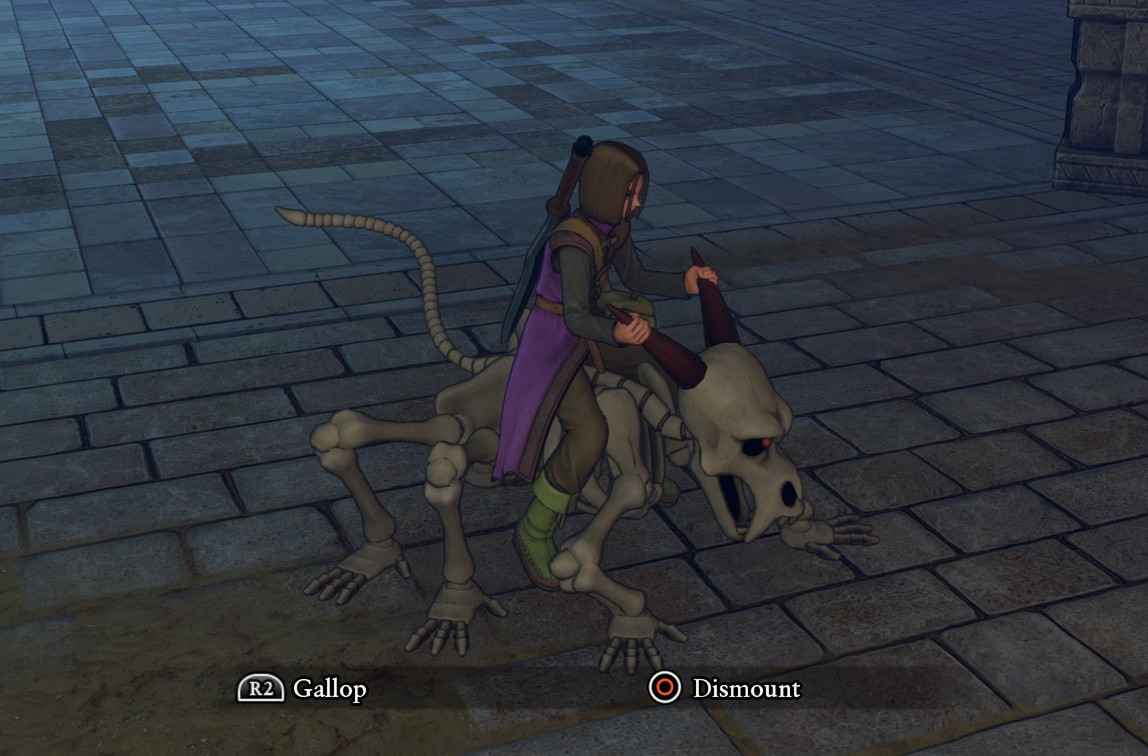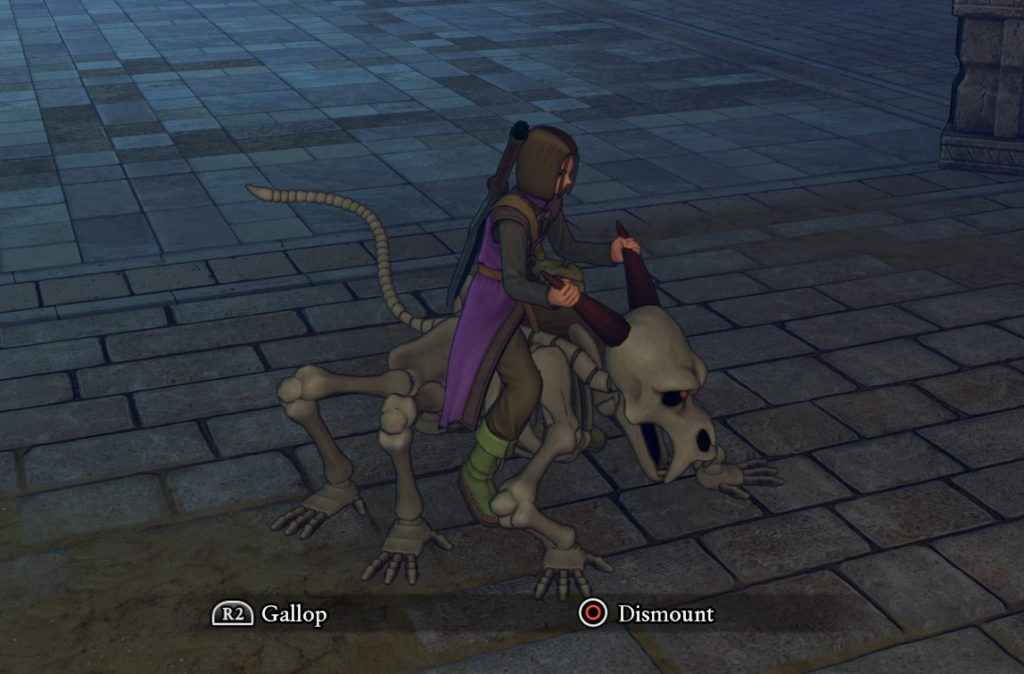 Dragon Quest XI: Echoes of An Elusive Age has a fairly comprehensive trophy list. However, even in exploring the vast world, there is a good possibility something is missed. One such trophy is called:
Mount Olympian – Awarded for successfully riding all mountable monsters
Mount Olympian is one of those trophies that is easier than it looks. While there are about 30 different monsters that can be ridden, there are fewer types of monsters. What this means is that you only need to ride about a third of them to pop the Trophy.
Below, we have included our bestiary of monsters that include their printed locations. The last couple do not list their locations. This is because those locations are very story-specific, and the game keeps that information hidden. With those, you will come across them naturally.
Keep your eyes open and explore everywhere. Dragon Quest XI is a massive game with tons to items, monsters, and equipment to find. This the rule of thumb for Dragon Quest XI. For more tips in the early goings, feel free to jump over to our feature on starting your journey with best practices.
These listed monsters appear in-game in the order they appear below and will help you unlock the Dragon Quest XI Mount Olympian trophy. So start from the top and move down as you go navigate to new zones.
Happy hunting!
---
Eggsoskeleton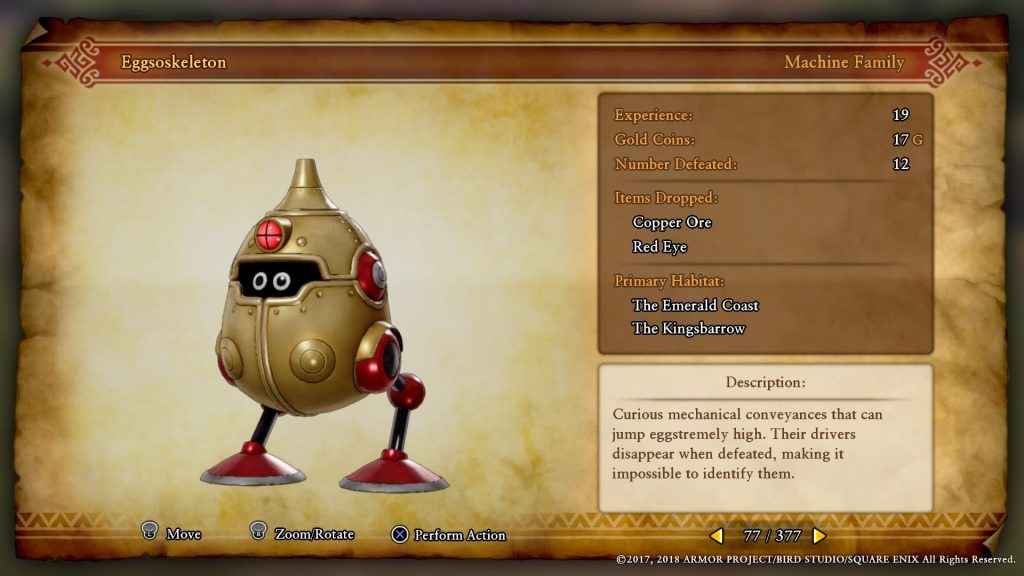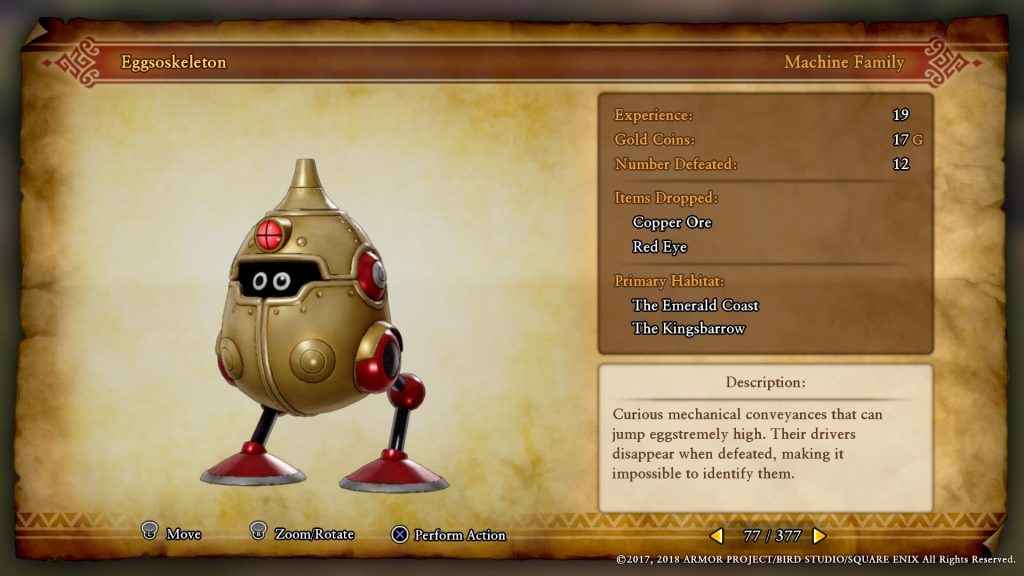 Skullrider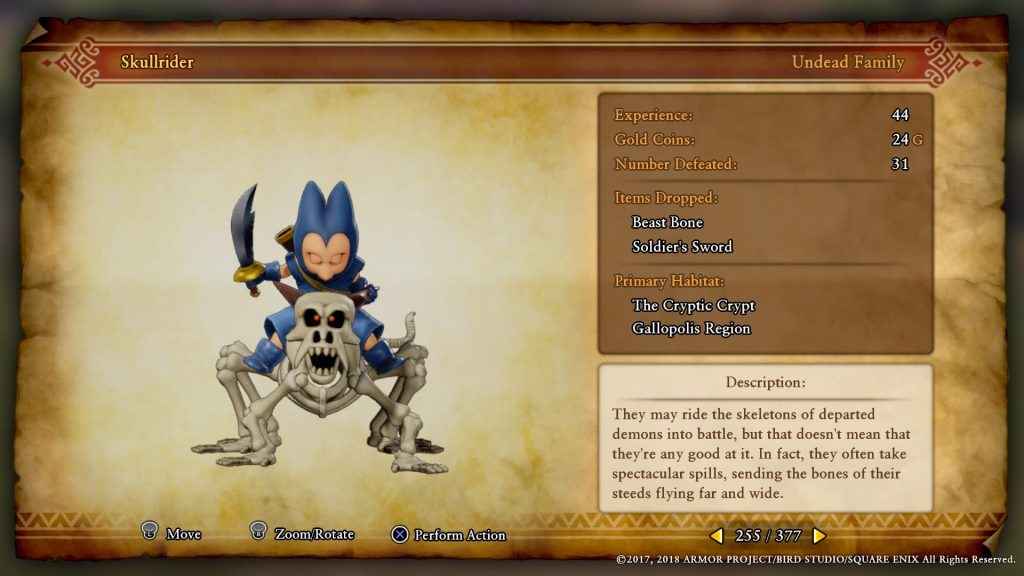 Midnight Horknight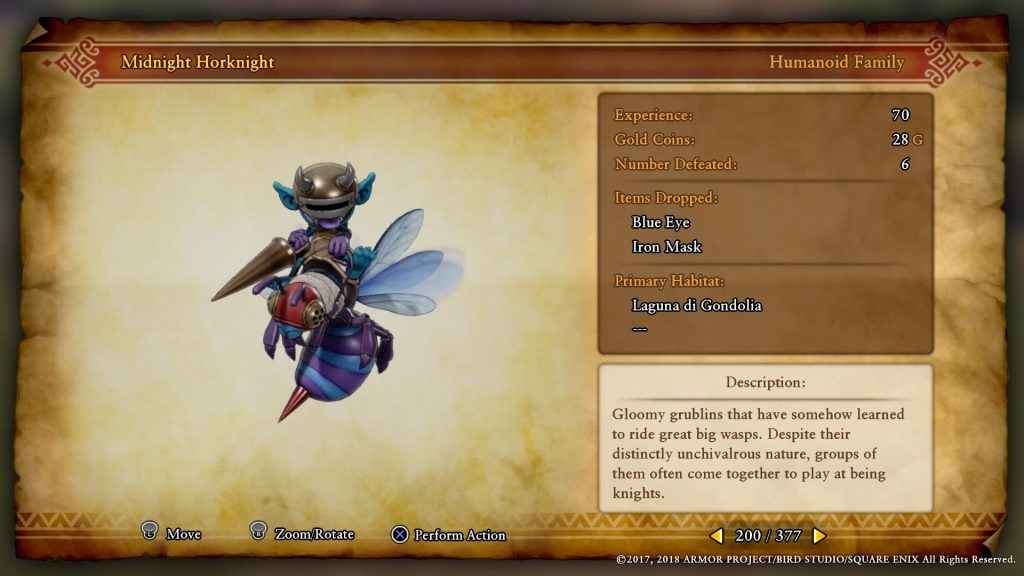 Horknight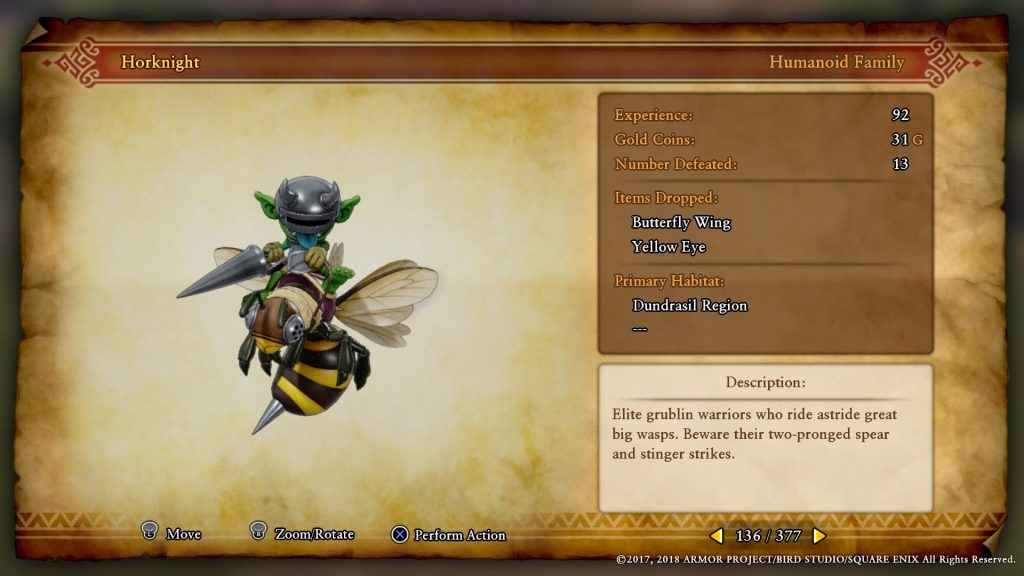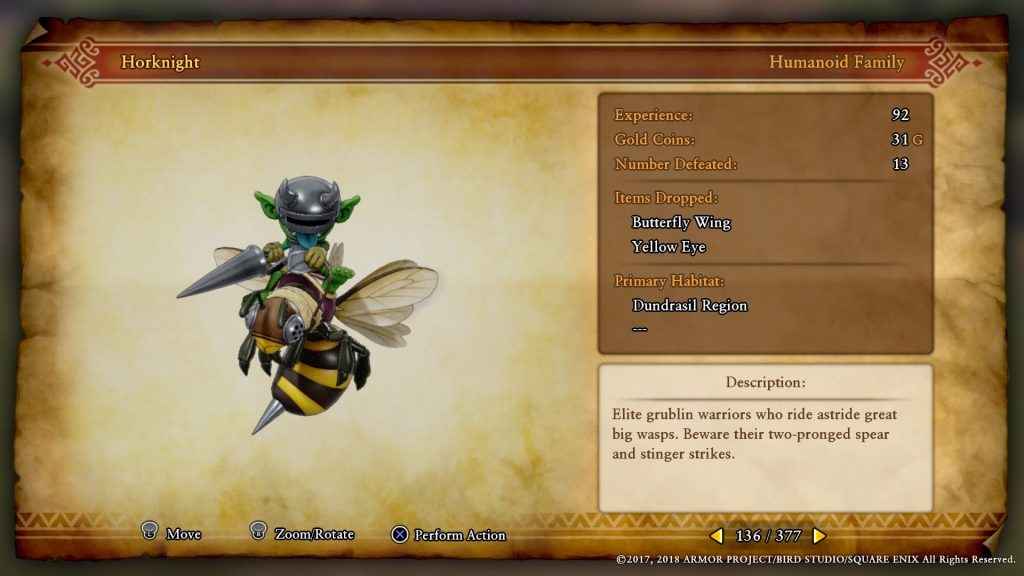 Rotten Eggsoskeleton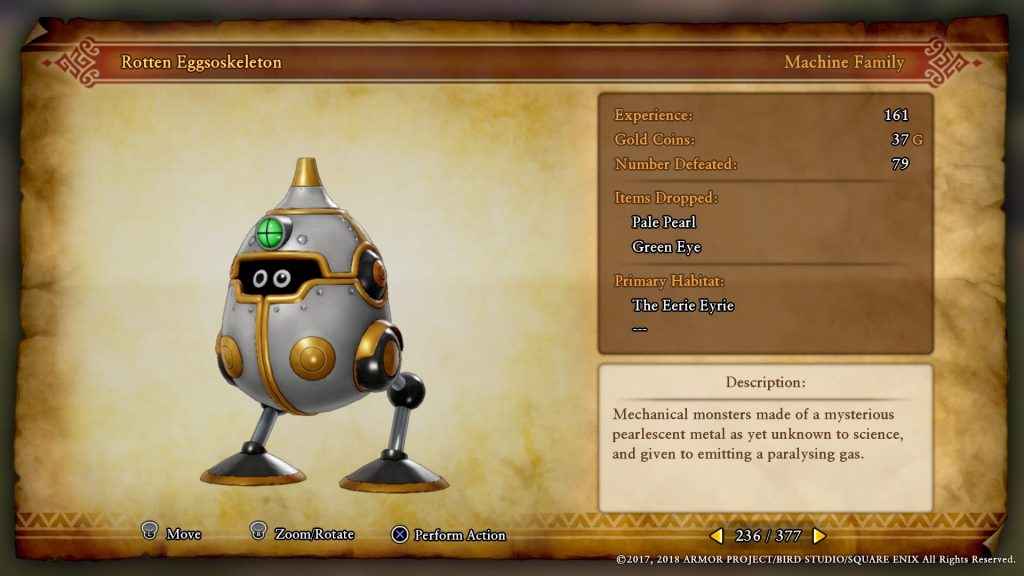 Demonrider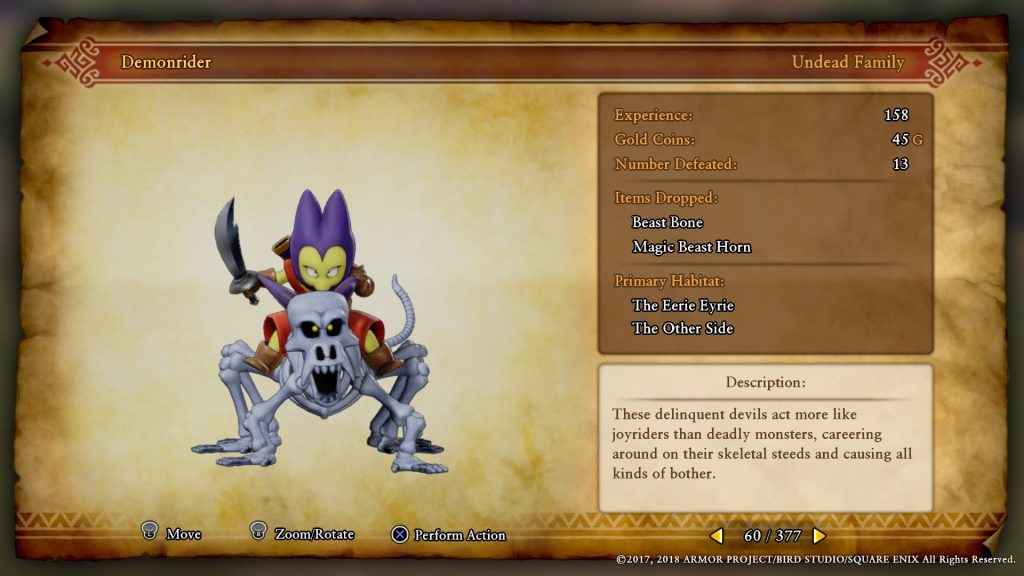 Face Invader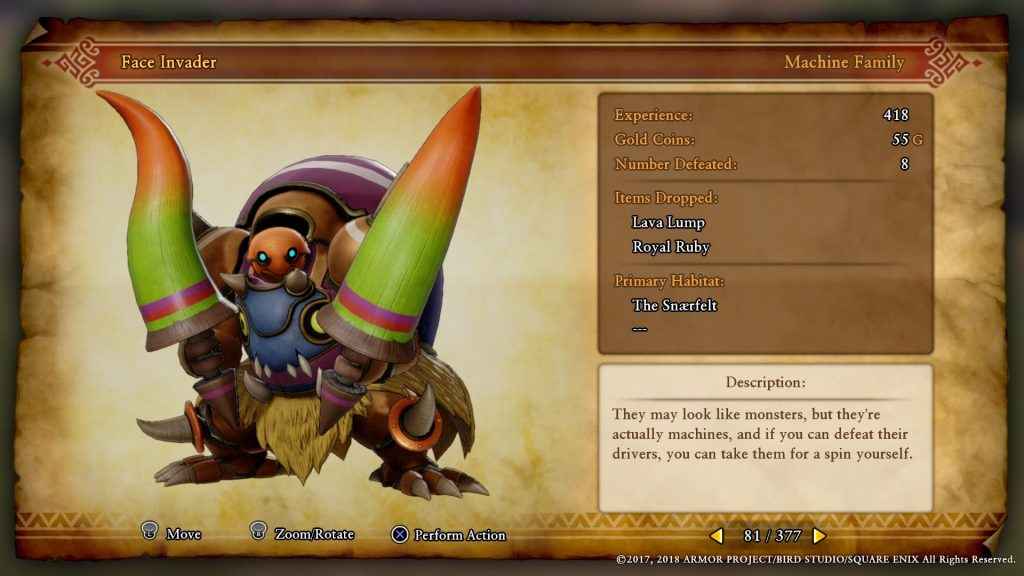 Runny Eggoskeleton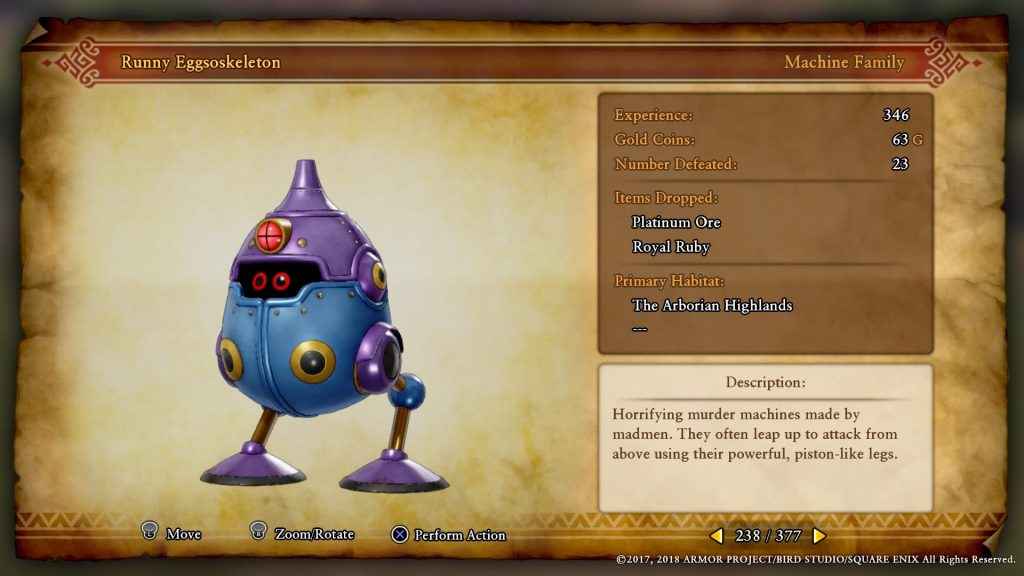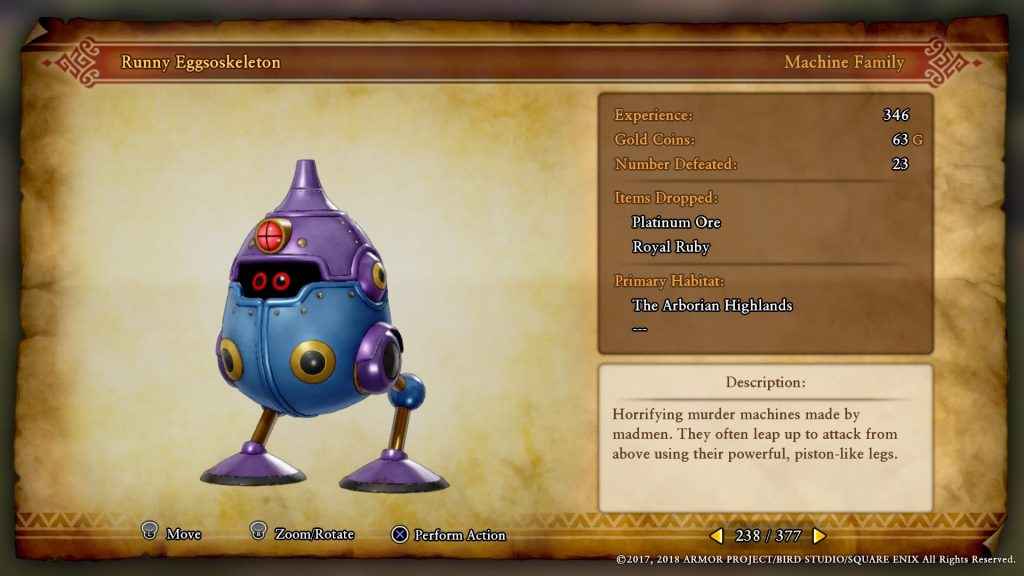 Dragon Rider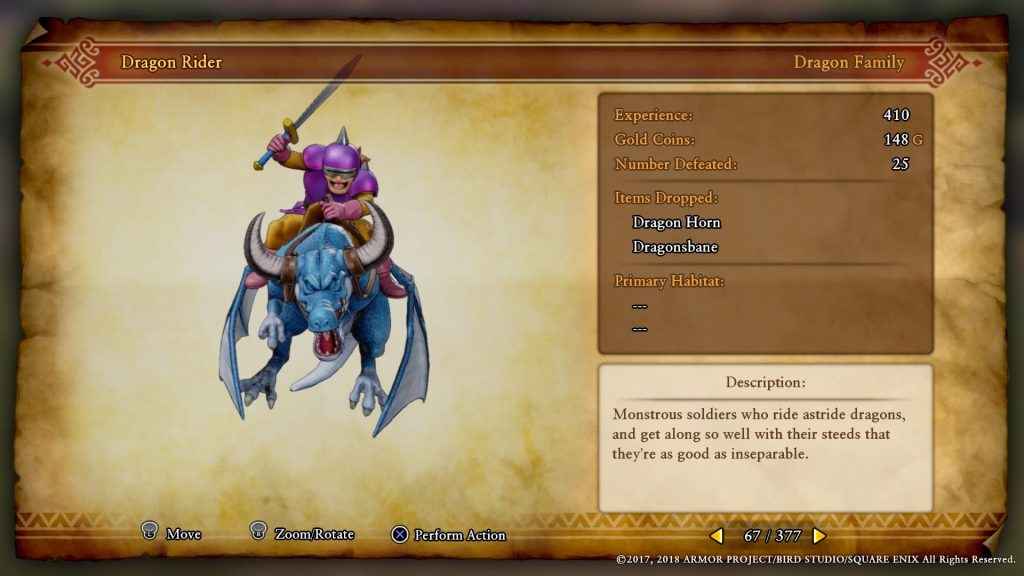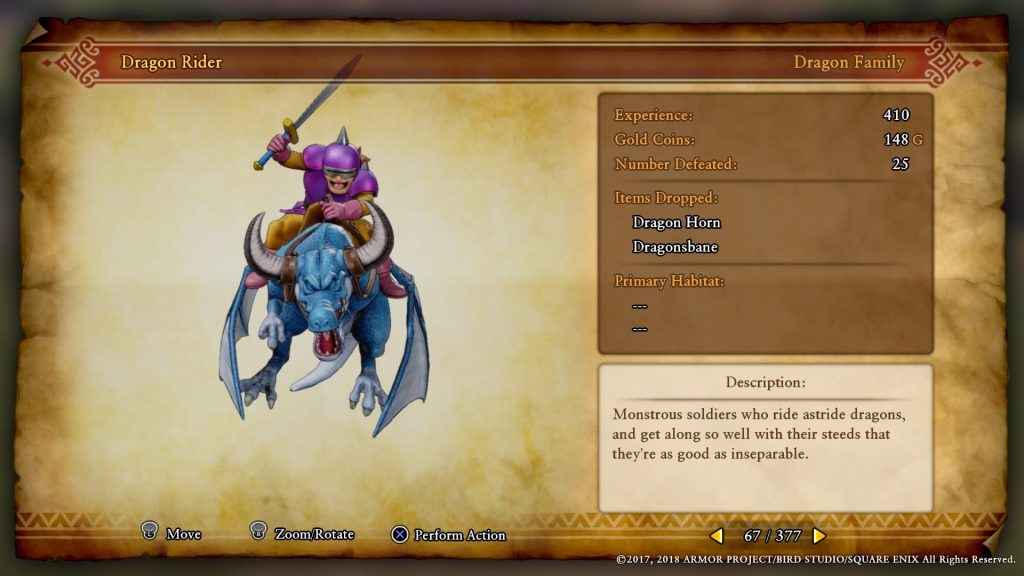 Honeyhead Horknight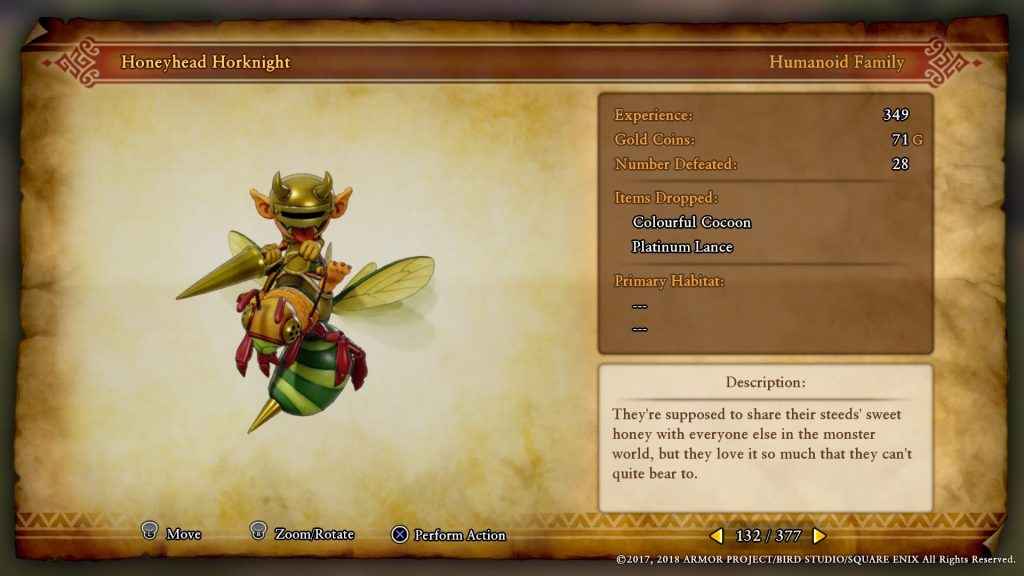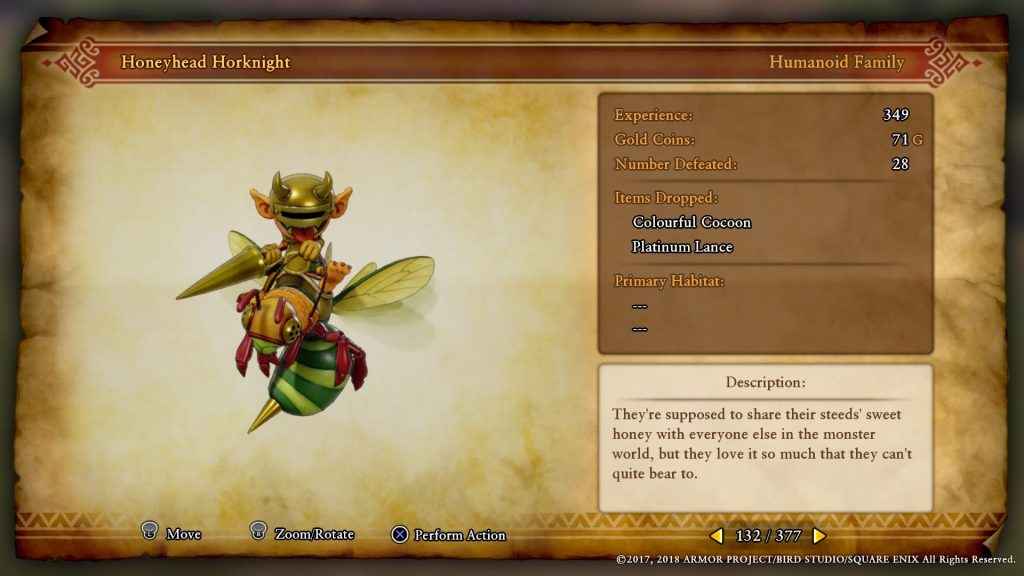 Headless Horseman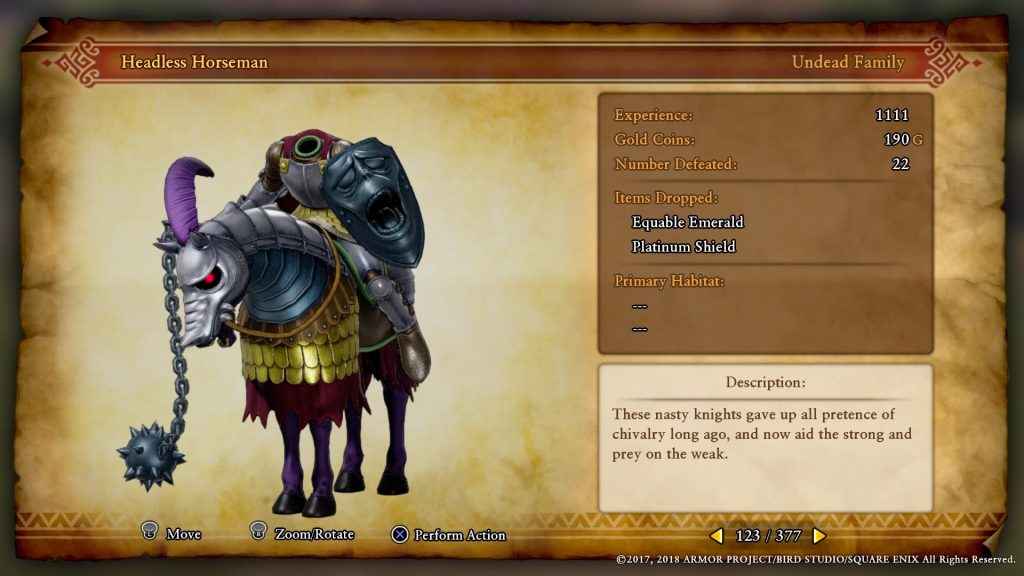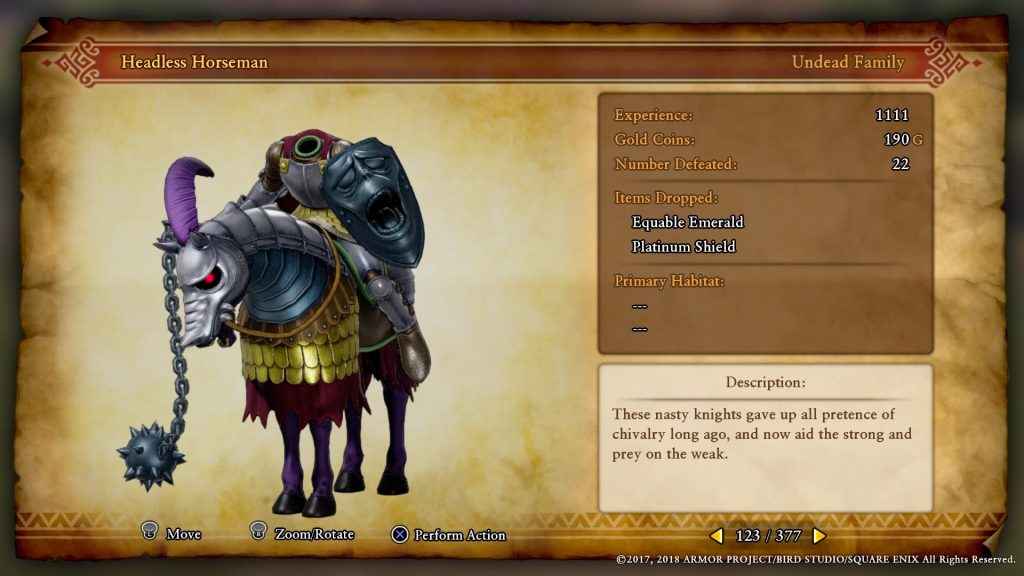 Vicious Demonrider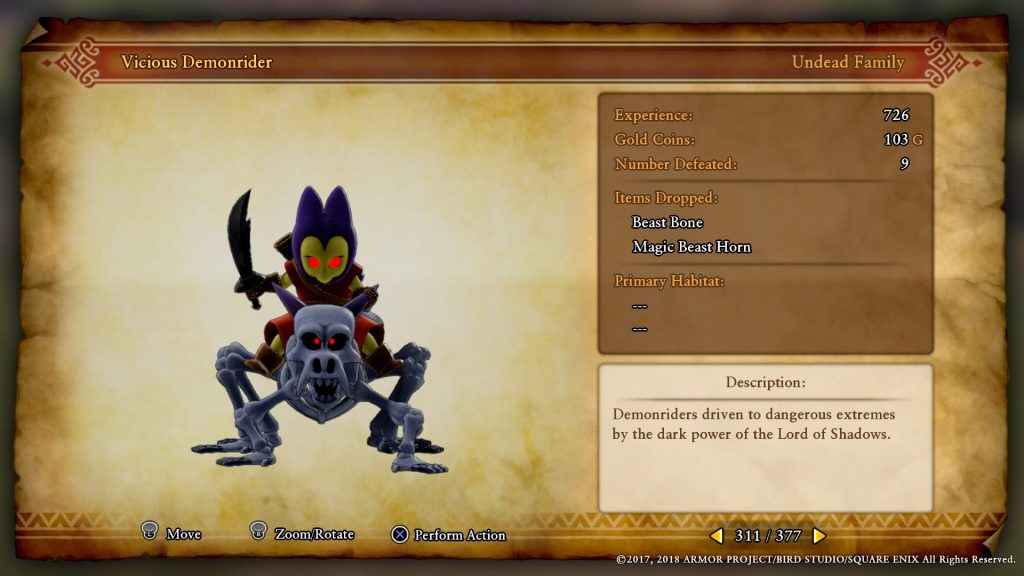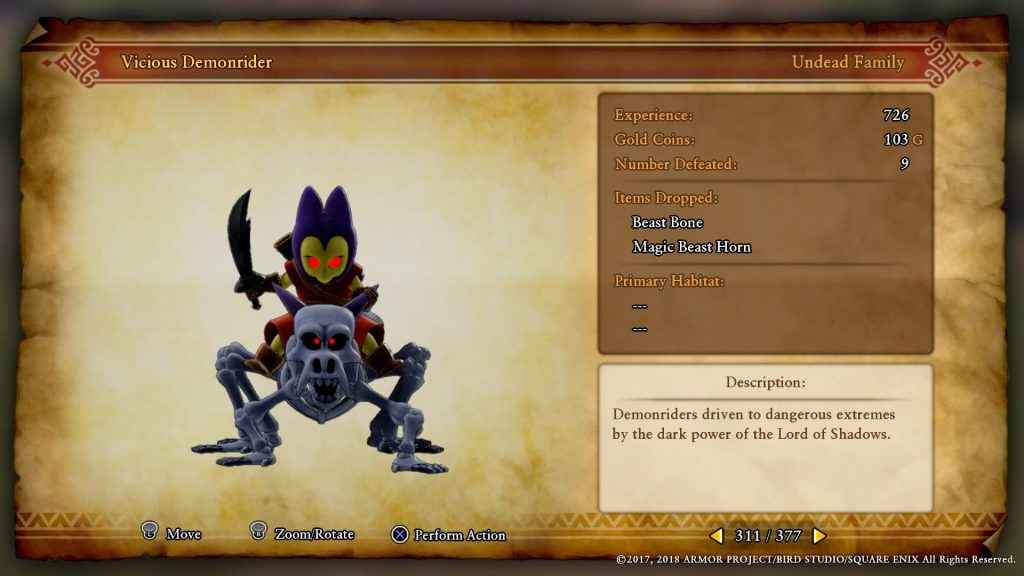 Dragooner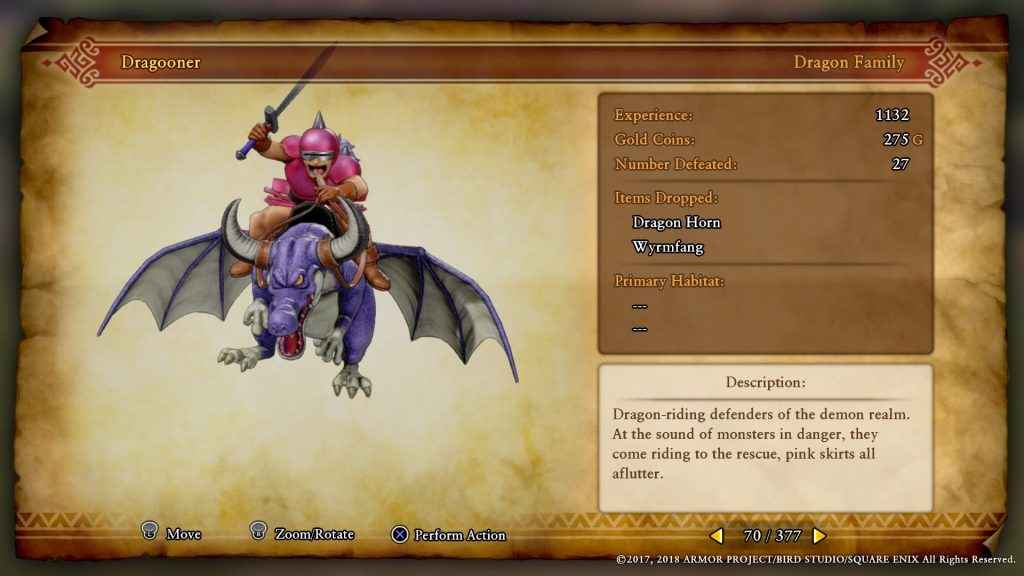 Visor Kaiser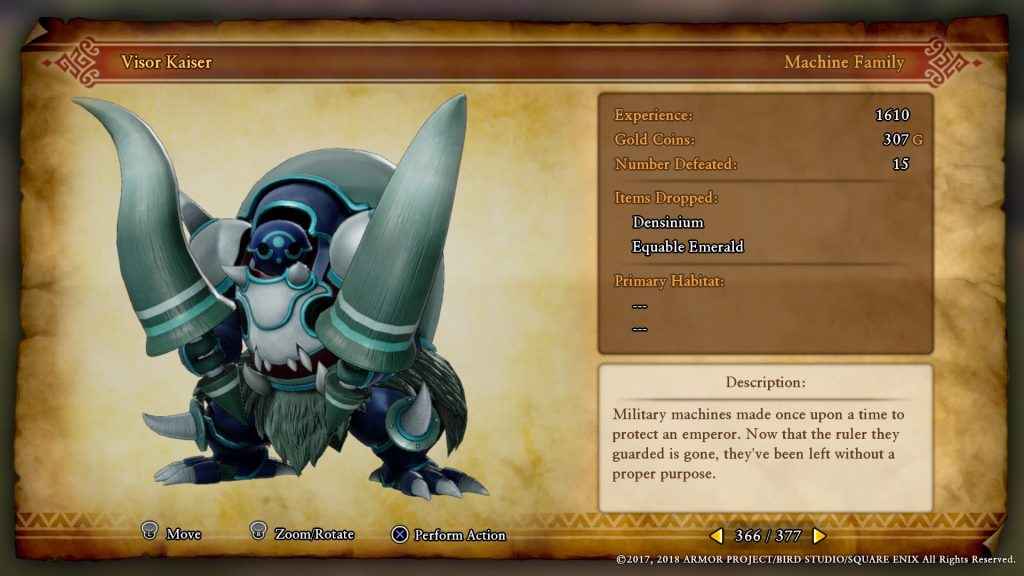 Hard-Boiled Eggsoskeleton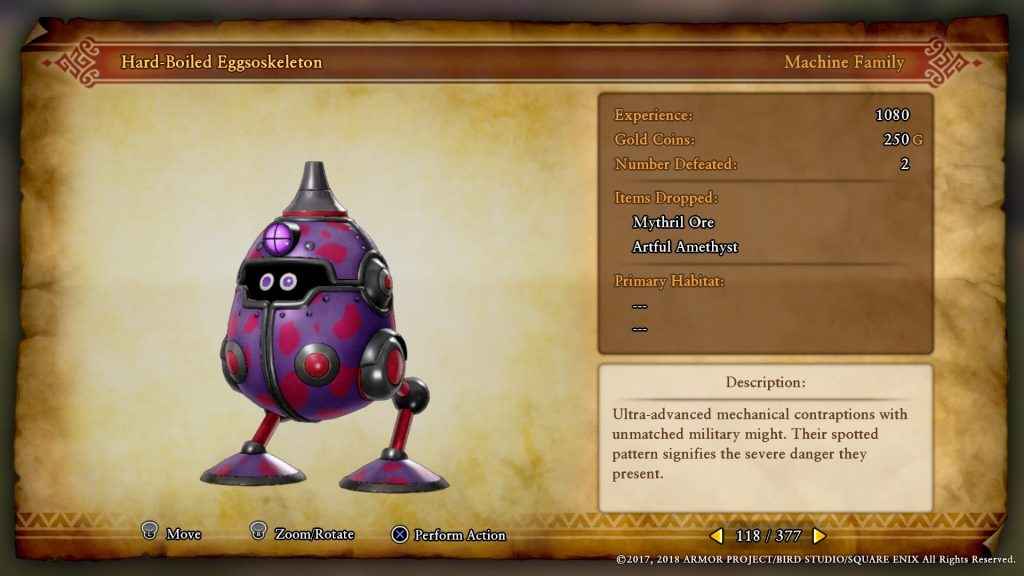 Hellrider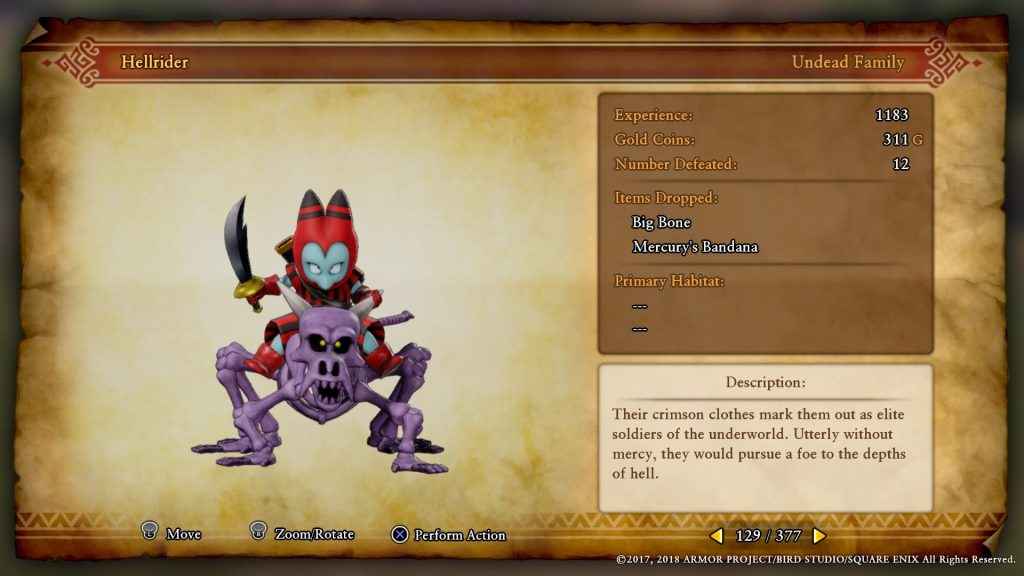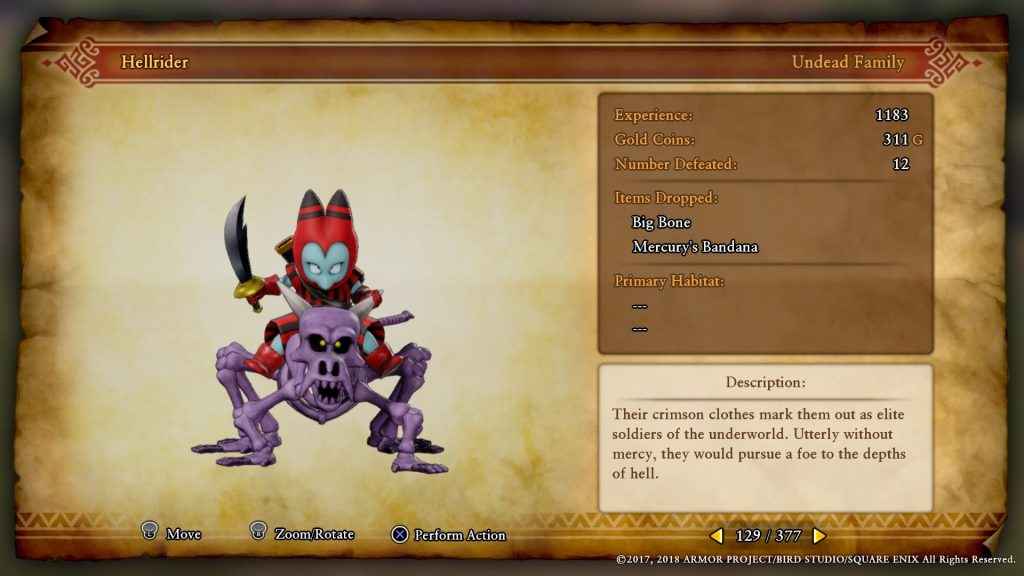 We hope this guide was helpful in your adventures, check out the rest of our guides for Dragon Quest XI: Echoes of an Elusive Age
Dragon Quest XI: Mini Medals Locations 1-20
Dragon Quest XI: Mini Medal Locations 21-40