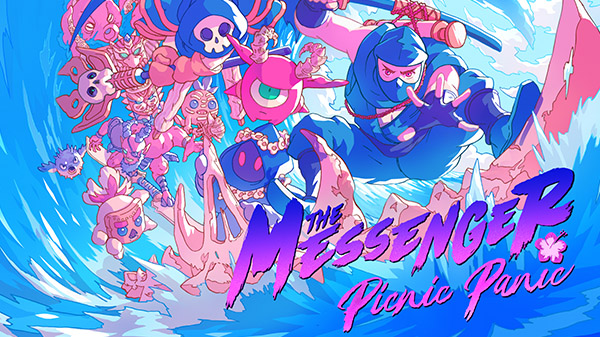 At E3 2019, Devolver Digital announced Picnic Panic, a brand new single-player expansion for its exceedingly good platforming adventure The Messenger.
We've got a synopsis below courtesy of Devolver Digitial along with a neat trailer:
"On your trip to Voodkin Island, you'll rekindle with the beloved cast of characters from the original game, explore three completely new levels each culminating in unique and inventive boss fights. And of course, Rainbowdragoneyes is back with 18 original tracks for this new tropical adventure."
Picnic Panic is set to release on PS4 on July 11, 2019.
E3 2019 is home to a bunch of new announcements and info on the latest games. You can watch all of the livestreams, as well as every conference at E3 2019 on our E3 2019 Livestream page.
Struggling to keep up on the news at E3? Check out our full E3 Announcements and News list, containing every reveal during the week-long show across all the conferences. You can also check out a variety of rumours that are surrounding the show. If you would prefer to see the reveals as they happen, you can take use our E3 2019 live feed, which will update with the new announcements as they happen.