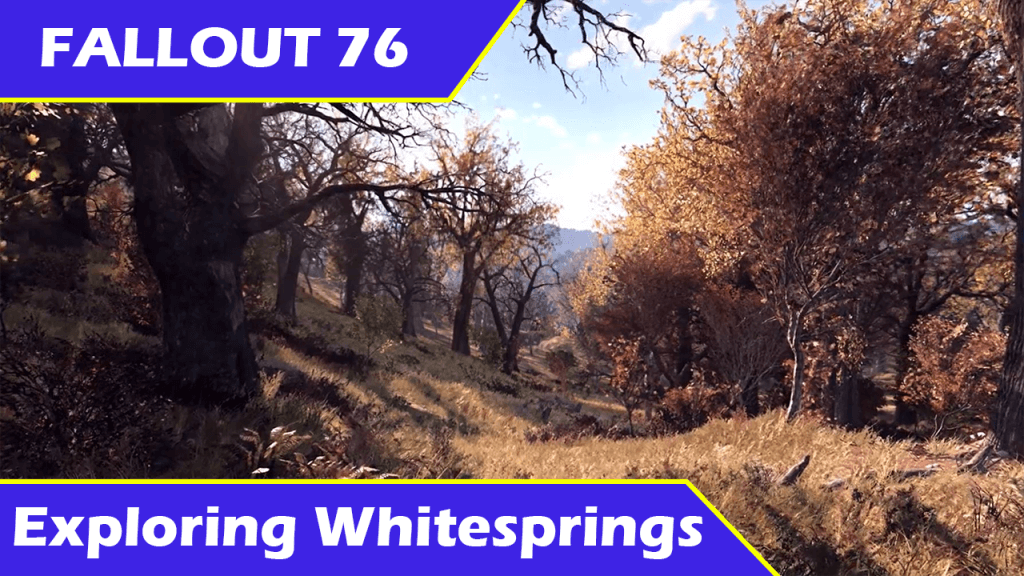 We recently went hands-on with Fallout 76. In the following video, we're going to show you our journey to the Whitespring hotel and resort.
During this gameplay session, we explored a brand-new Fallout 76 location as we moved from level three to five.
Watch us as we join up with two other players, and tackle a variety of enemies along the way. This is before we head to the Whitespring Golf Club and resort and rummage around.
As you can see from the video, Fallout 76 now plays more like a shooter rather than an RPG-Shooter. Mechanics have been refined to play more like a shooter. Fallout 76's shooting mechanics are a lot more fast paced to accommodate the co-op experience.
Check it out in action, and get ready for the release of Fallout 76 on October 14, 2018. Post-release players can also look forward to regularly weekly content. If you can't wait for release, you can also jump on the Fallout 76 beta which starts on October 30, 2018.