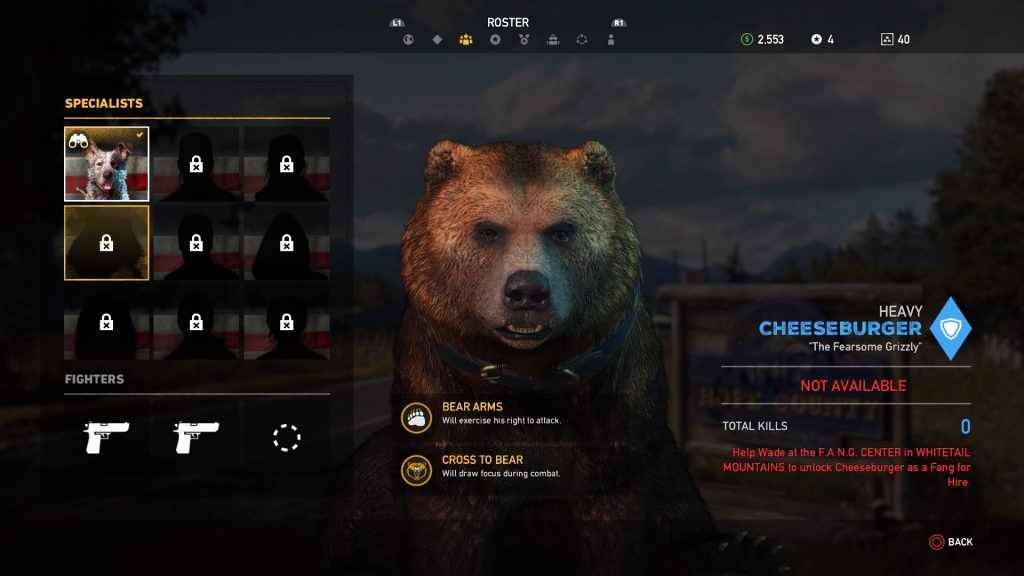 In Far Cry 5, alongside recruiting characters to fight alongside you, there's also three Fangs For Hire. Alongside Boomer and Peaches, Cheeseburger is one of the most sought after recruits.
Cheeseburger Perks
This grizzly bear has a couple of great perks. First up, he can move focus away from you during an attack with his Cross to Bear ability, and he can attack with a lunge with his Bear Arms ability.
How to unlock Cheeseburger in Far Cry 5
Boomer will be your first available Fang For Hire, and you won't be able to meet up with Cheeseburger until after you've liberated Dutch's Island. At this point, the full game world is open to explore, and you need to head over to the FANG Center in Jacob's Region.
The problem is the FANG Centre is a heavily guarded cult outpost, so you may need some stealth tips. Get armed to the teeth before you attempt to attack because you'll be facing cultists, juggernauts and even an aerial assault.
Once you've captured the outpost, you'll find Wade Fowler by the animal enclosure. He'll set you the quest 'A Right to Bear Arms'. At this point your mission is to rescue Cheeseburger.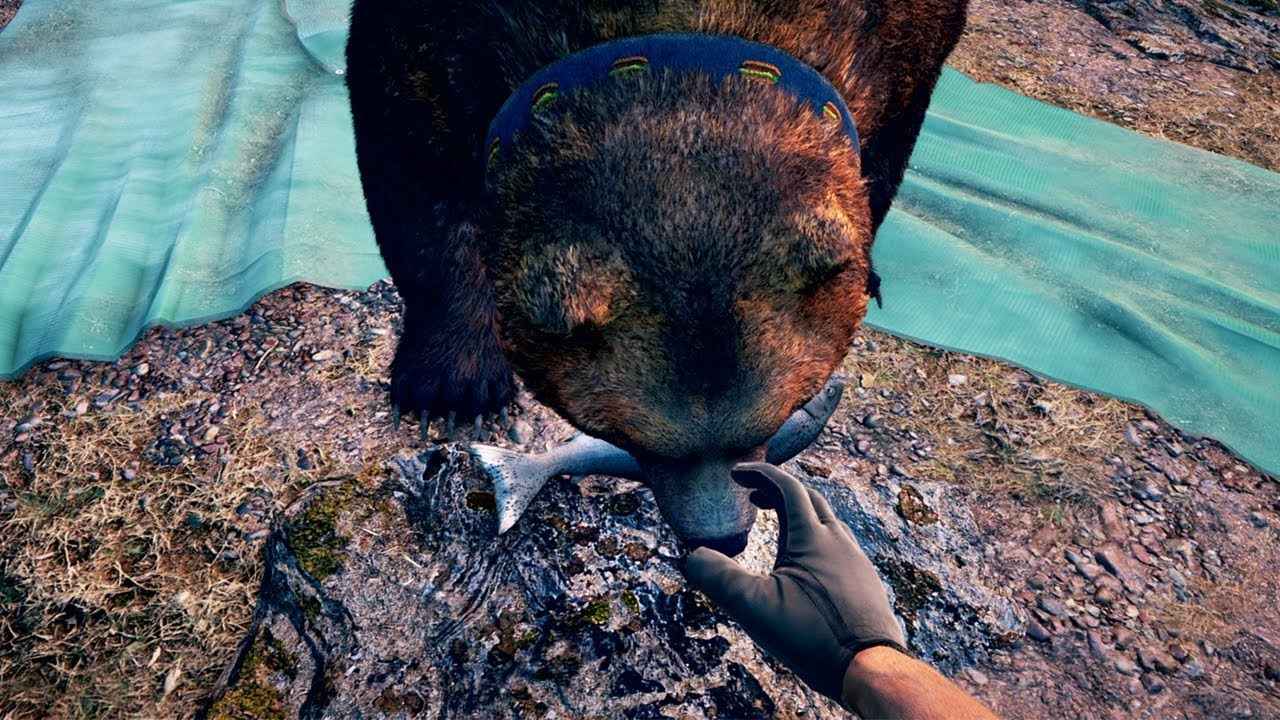 Before you do that, you'll need to go fishing to catch some salmon. The fishing area will be marked on the map and after a simple tutorials you'll net a Chinook Salmon. Follow the map marker again and take down a few baddies at Linero Building Supplies.
Enjoy the cut-scene and feed Cheeseburger the salmon. Brace yourself for some last minute action as enemies descend on your area. At this point, the bear is on your side and will help you out, and once you've dispatched the baddies you'll be able to access this Fang For Hire from your menu.
New Far Cry 5 Tips