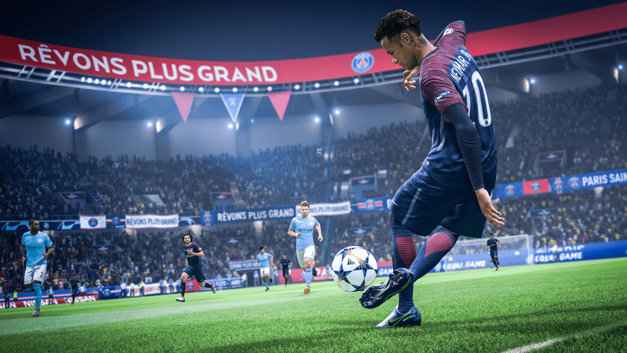 Having just learned more about the continuation of The Journey mode in FIFA 19, EA has now revealed a new game mode. In an early FIFA 19 demo, it was revealed that the upcoming football game will allow players to set some House Rules.
In addition to being able to play a match in Kick-Off mode with fouls, bookings and offsides turned off, they'll also be a FIFA 19 Survival Mode.
How Does FIFA 19 Survival Mode work?
Each time a player scores, a random member of the team will be removed from the field of play. The good news is that the goalkeeper will not be one of these players, but if it gets to a point where one team has fewer than seven players on the pitch, the match will be abandoned. The team with the most goals at that time wins.
This should introduce some interesting strategies for FIFA 19 players! Ultimately, each time you score you're at an advantage, so perhaps it will be worth holding back if you know you're confident you can beat the opposition and go for a winner in the latter part of matches?
FIFA 19 is due for release on PS4 on 28 September, 2018. Pre-orders are now available, and there's some sweet FIFA 19 PS4 bundles.
Source: PlayStation Blog