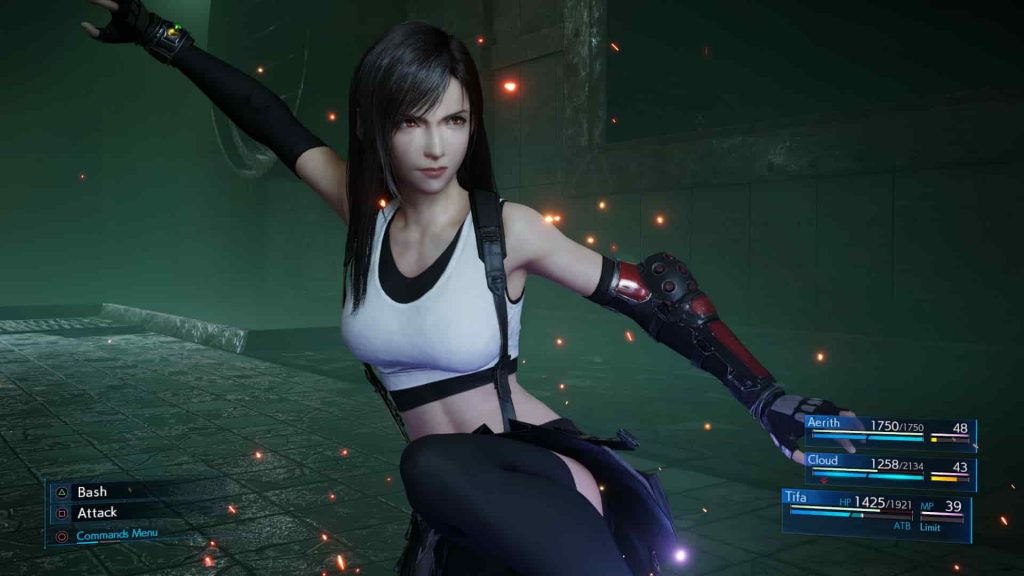 Square Enix has revealed a new slice of Final Fantasy 7 Remake gameplay footage, this time offering a glimpse at Tifa's Limit Break, Somersault. Those of you who have played the original game will no doubt recognise this move, as Tifa performed the same attack in the PSOne version.
Final Fantasy 7 Remake Tifa Limit Break
Limit Breaks are a key component in the game's combat, and act as powerful attacks that your character can unleash after taking a specific amount of damage. For example, Cloud has his Braver, while Barrett used his Big Shot to dish out some major damage.
Check out the video below.
You can activate each character's specific special Limit Break abilities by using up your Limit Gauge after it builds from damage taken from enemies.

This clip shows Tifa giving a powerful kick to her enemy, with her Limit Break known as Somersault. #FF7R pic.twitter.com/4EG5v1r7kK

— FINAL FANTASY VII REMAKE (@finalfantasyvii) November 1, 2019
Final Fantasy 7 Remake is scheduled for release exclusively on PlayStation 4 on March 3, 2020. In case you haven't been keeping up, the game covers the Midgar portion of the original game, but it's been expanded considerably to accommodate two Blu-ray discs.
You can also expect to see more on the characters of Biggs, Wedge, and Jesse this time around.
Square Enix hasn't specified how many parts the entire Final Fantasy 7 Remake will encompass, but it has said that development of those extra episodes will be more efficient.
Given the proximity to the PS5's release next holiday season, it's pretty much all but guaranteed we'll see future instalments (and possibly the first part) on Sony's next-generation system. Let's just hope it's not another five year-wait, eh?
The original Final Fantasy 7 was released for the PSOne back in December 1997, and has sold over 12 million copies worldwide. Square Enix has revealed that fans of that version will be able to plump for a 'Classic Mode' in the remake that mimics the turn-based battles of the original game.
PSU went hands-on with Final Fantasy 7 Remake during the Tokyo Game Show, so be sure to read our impressions here.
Stay tuned for more details on Final Fantasy 7 Remake as we get them.