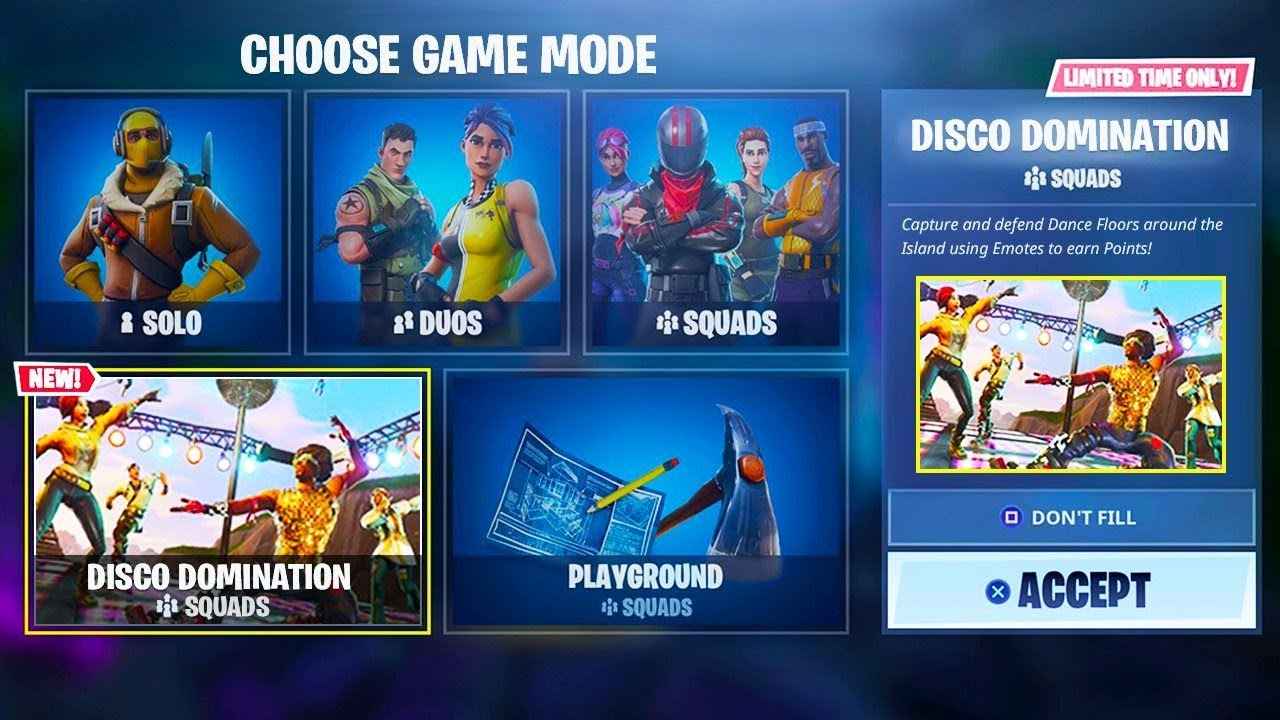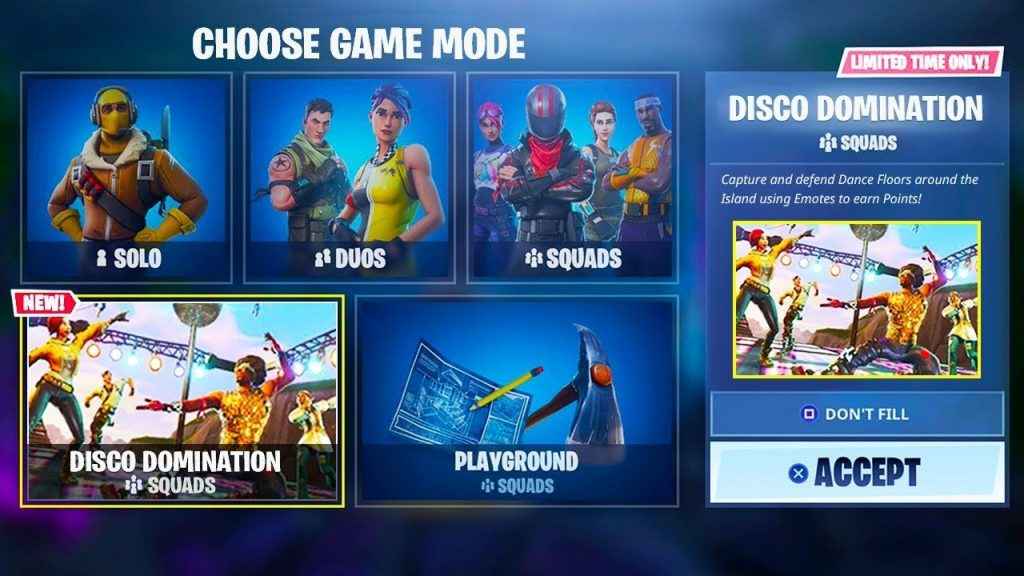 Revealed via the in-game news feed, Fortnite Disco Domination is the next limited-time mode coming to Epic's battle royale behemoth.
It should be out relatively soon, too. So it might be worth giving those virtual dance shoes a good polish in preparation for this new brand of unusual (and graceful) mayhem.
What is Fortnite Disco Domination?
Information is relatively scarce at the moment. But we do have some idea as to how Disco Domination will function when it lands.
The goal, according to the two or three lines of text that accompanied the headline, is to "capture and defend dance floors around the island". The kicker being that, to earn points, players will have to perform emotes within the confines of these ad hoc dance floors; leaving them dangerously exposed to enemy sniper fire while they do so.
Still, it sounds both genuinely amusing and fun (especially if Epic decides to increase the number and variety of available emotes/offers some kind of choreograph functionality), providing a welcome change of pace from the usual, high-intensity battle royale grind.
Elsewhere in Fortnite…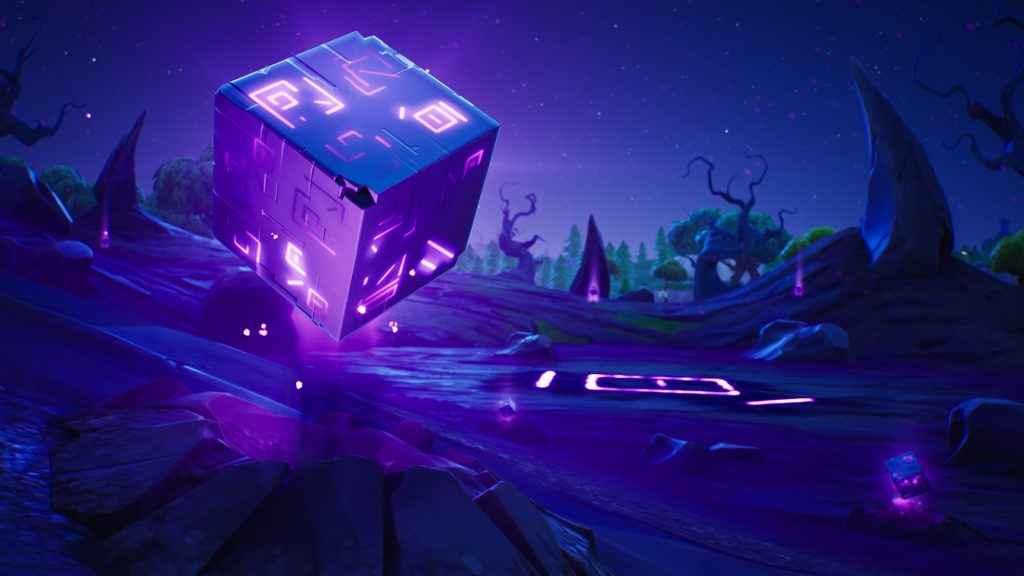 It's been a busy couple of weeks for Fortnite and Epic Games.
Season 6 rolled out only a few short days ago and was immediately beset by issues with its Shadow Stone consumable and some rather "embarrassing" boob physics.
While yesterday, we learned that Freeze Traps will soon be added to the game's arsenal of weapons, Loot Lake's airborne island is on the move, and the swirling vortex caused by that mysterious purple cube is about to undergo a series of growth spurts.
Ah, what a time to be alive.