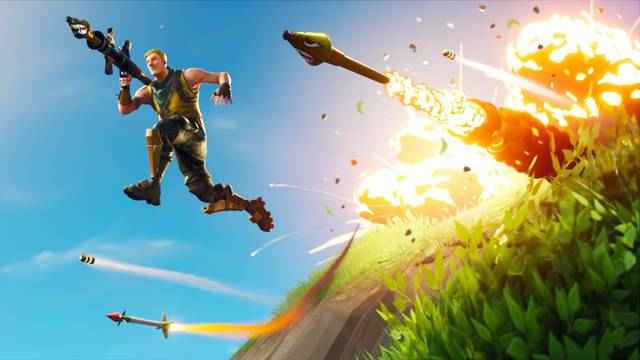 Move up and get a free Battle Pass tier for Fortnite this week. In the Fortnite week 7 challenges, once you've completed them all, you'll need to find the Week 7 Battle Star secret.
The loading screen for Season 5 week 7 challenges features Enforcers. There's three of them on top of a sign for a motel. You can find the motel between Pleasant Park and Lazy Links.
Check out the map on the video below for the exact location of the Fortnite Week 7 Battle Star secret:
The latest Fortnite 5.30 patch for Battle Royale launched this week and includes the Score Royale Limited Time Mode (LTM). There's also the introduction of the Rift-to-Go consumable, which allows you to escape from enemies quickly.
Meanwhile, Save the World players can now use the Blunderbuss Assault Rifle.