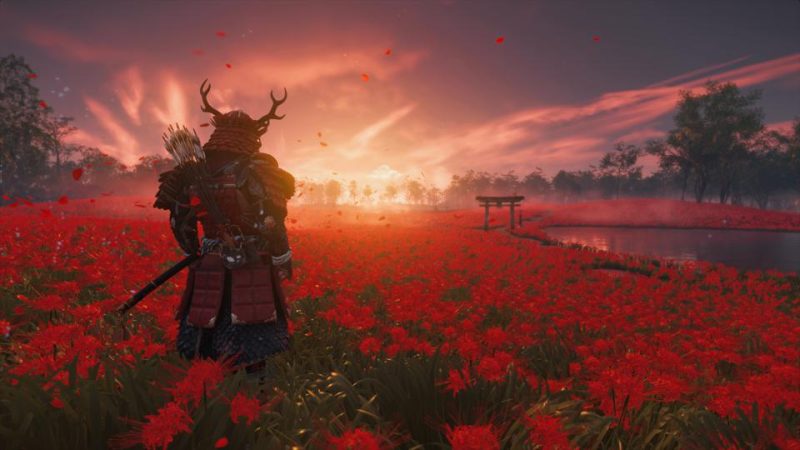 Ghost Of Tsushima is celebrating its two year anniversary today, and Sucker Punch Productions celebrated by sharing some stats marking the milestones the game has passed with its community in the last two years.
One of the milestones listed is the fact that since launch, Ghost Of Tsushima has sold 9.73 million around the world.
While this stat would be impressive regardless, it's a number made even more special by the fact that 1.73 million of those copies came between January and now.
Sucker Punch also shared that players have taken 78 million photos, 75.18 million foxes have been petted, 91.4 million missions in the Ghost Of Tsushima: Legends multiplayer game have been completed.
There have been 998.5 million standoffs, 540.8 million duels, 94.76 million Onsen visited, and players have spent 6437.4 years on horseback, riding through Tsushima.
It's all very impressive, especially considering that at this time two years ago, Ghost Of Tsushima was a brand new IP that PlayStation fans were just starting to try out, and would eventually fall in love with.
Exciting as these milestones are though, many players are now far more concerned with what's to come next.
Unfortunately there's little news on that front, but at the very least recent job listings point to Sucker Punch gearing up for what is likely a sequel to Ghost Of Tsushima.
Source – [Sucker Punch Productions]