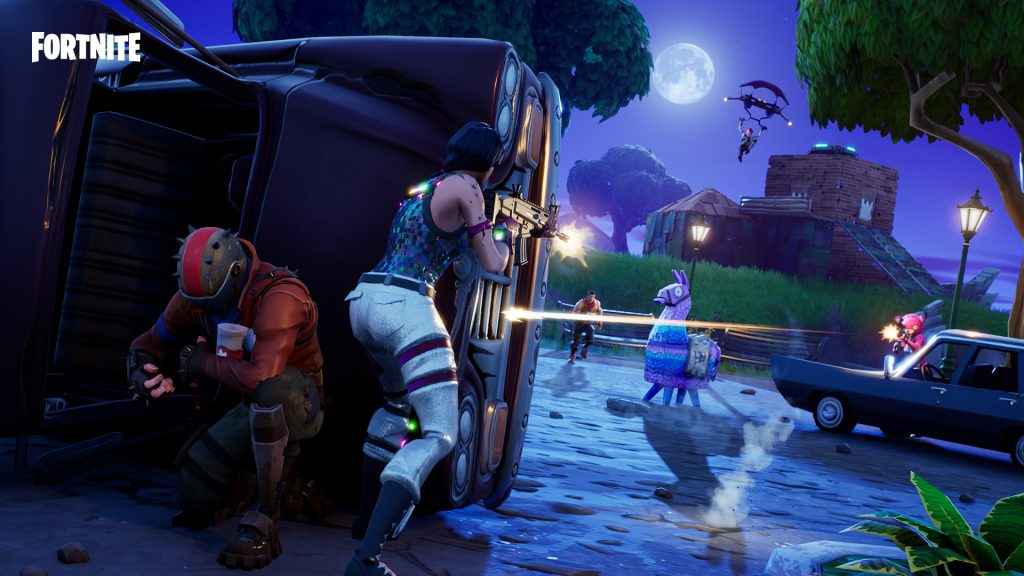 The Fortnite Gifting system has only be live a matter of days following update 6.31 on November 27. However, Epic Games are pulling it offline today following the brief test period.
The gifting system in Fortnite allowed players to temporarily offer gifts to friends, but players will have until 10am ET on December 4 to continue using it before it disappears.
When Will The Gifting System In Fortnite Be Back?
Epic Games wants feedback based on the initial testing phase. We presume they'll also use their own data to discover how players have been using the feature to determine how to tweak it before re-launching it.
The Fortnite gifting feature rolled out on all platforms, apart from iOS. Players have been taking advantage of a new option in the store where you can "Buy As A Gift" with V-bucks and send it with a custom message to anyone on their friends list.
Players were required to set up Fortnite two-factor authentication, and there were some other rules put in place, including having to be friends with someone for 48 hours before gifting and a gifting restriction of three transactions per day. Obviously, these rules may change when gifting returns.
Meanwhile, this week sees the start of Season 7. A Fortnite Season 7 teaser was showcased on the official twitter account earlier this week, confirming an icy new theme. Though we're awaiting firm confirmation, it's believed the new season will begin on December 6.