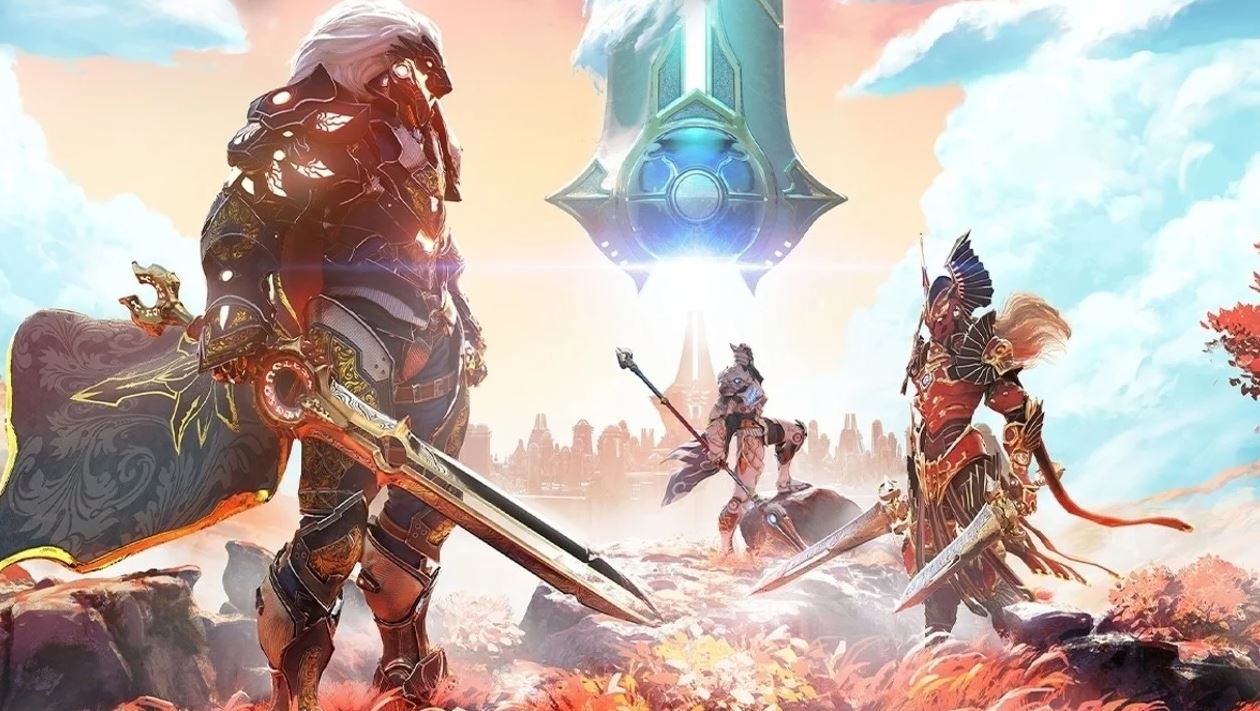 While we are all currently attempting to stay afloat among the massive rush of information regarding next-generation consoles and games that have characterized these past few weeks, it wasn't always so. Not so long ago we knew very little about what next-gen consoles would look like, let alone games, save for one. Godfall was the first game announced that was confirmed for PlayStation 5, and it's reveal at the Game Awards last year was just the beginning of an almost year-long lead up to release.
With Godfall now being out, we looked to find out more about the first-ever announced and potentially first-ever printed physical PS5 game. In that effort, I got to speak with Ben Macdougall, the composer for Counterplay Games new looter-slasher, about what it was like to create the epic world we can now experience for ourselves.
PSU: What's your career been like up to now? What brought you to Godfall?
Ben Macdougall: I've worked on all sorts of projects previously – from documentaries and reality TV, right through to AAA video games and major trailer campaigns. Some of it has been behind the scenes, and some of it more public, but I've been very lucky to check that box that says "this is my full-time job" – and I expect to wake up any day now! I think we all do, honestly.
My work with the team at Counterplay goes back a good few years now, and it's always been a deeply enjoyable and creatively fulfilling experience. Keith Lee's enthusiasm for Godfall (and all things games!) is infectious, and from our very first discussion about this project, it was clearly going to be an awesome ride.
PSU: Were there any new considerations you made with Godfall that you didn't make with your previous work in games, due to the PS5's upgraded audio capabilities?
Ben Macdougall: I'd love to tell you that the PS5 was a bold new step in composition, but honestly, as far as actually writing the music was concerned, it was pretty much business as usual.
The console is doing the lifting in terms of how the audio engine works, and how it serves up content, and a lot of work went into that system all the way through the project. It's always tempting to use a new technology just because it's there, rather than perhaps to its best effect. For instance, in the early days of stereo recording, folks were throwing instruments all over the stereo field (think "bass in the right ear and drums in the left") because they could – not because they necessarily should.
Technology is always improving, and it's the incremental changes that make the biggest difference to how I write music, whether it's a software update or a new piece of controller gear. From the technical side of things, one of the harder things on a longer project like this is avoiding things like major studio updates – and making sure that all your sessions from the beginning still open at the end!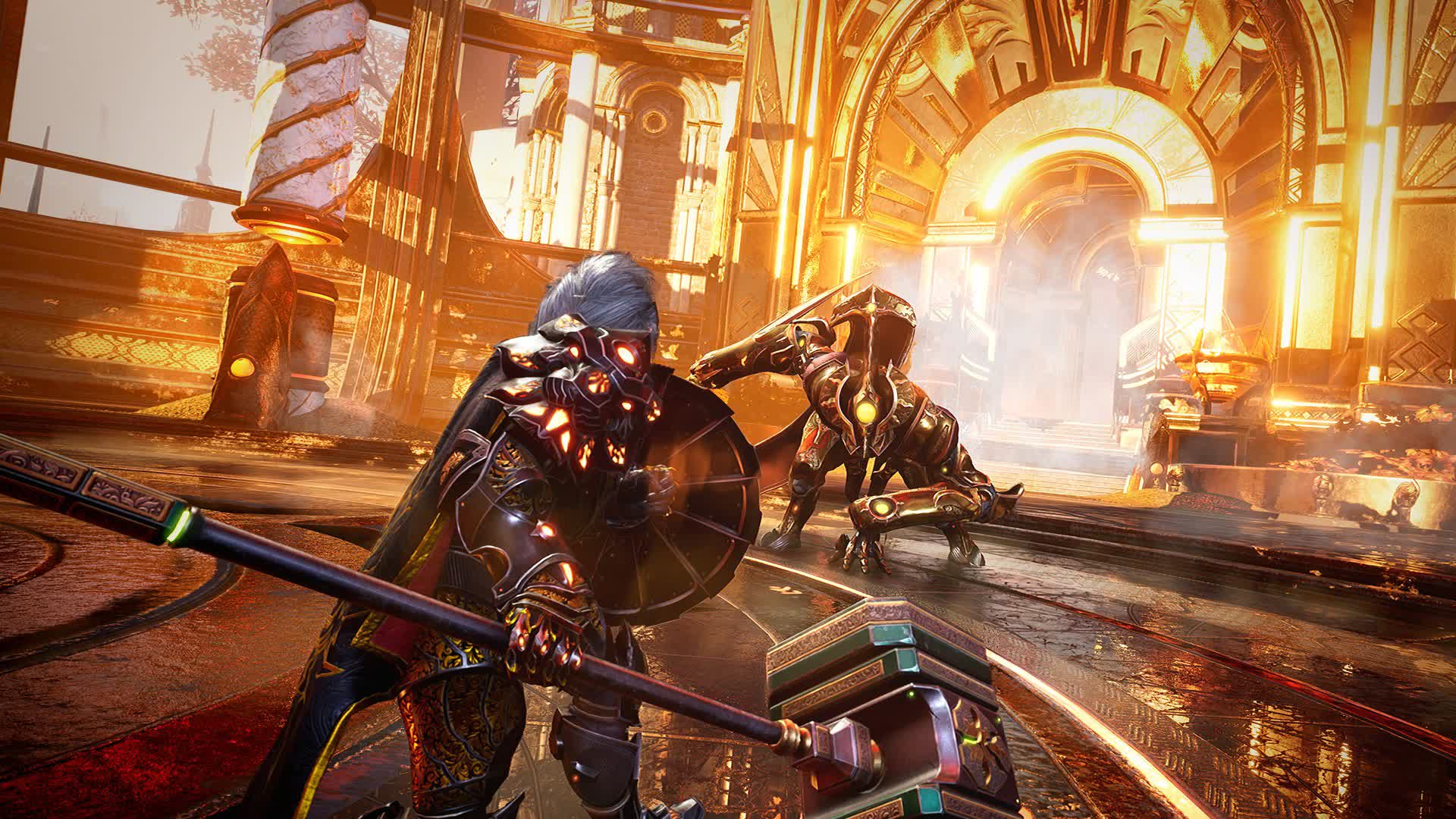 PSU: Is there a specific overarching theme to Godfall's score? What's the musical journey for the player going to be like?
Ben Macdougall: The musical journey for the player is closely tied to the game, so as with good film or tv music, there's a solid argument to be made that the less you notice it, the better it is doing its job! So in that sense, the theme of the Godfall score is "playing its part to help immerse the player".
There is a main 'Godfall Theme' (which we cheekily snuck in there as Track 01 on the soundtrack album!), and it pops its heads up throughout the score – in both obvious and less-obvious ways. Similarly, there are string patterns, musical turns of phrase, and sonic signatures that keep everything coherent throughout. When you combine them all together it makes for a soundtrack with a subtle, yet strong sense of place.
PSU: Was there a point in the writing where you felt unsure of where to go next? How did you move past that?
Ben Macdougall: Luckily, as the inspiration sources on this project were the art and lore, there was always a lot to work with. It's pretty clear when something does or doesn't work when put up against the rest of the picture.
That said, I think we all struggle sometimes with blank page syndrome… so there is always a little bit of that. And funnily enough, sometimes the reverse happens when you're coming up with a theme for a major character, you become very aware that you're carving something 'forever', so to speak – and you always feel like you can out-do yourself and come up with something better. So for every big theme, it's safe to say that there are a good few themes that got beaten out before it.
PSU: Did you use elements from your previous work in the score, or did you take a completely different approach for Godfall?
Ben Macdougall: A few things seemed self-evident to me when I was figuring out what I wanted to do with the music for this game. Firstly, an expansive, cinematic world would be served well by the weight and depth of a full orchestra, along with swirling, billowing synths. Secondly, the world of Aperion is a new IP, and as such deserved to have new sounds.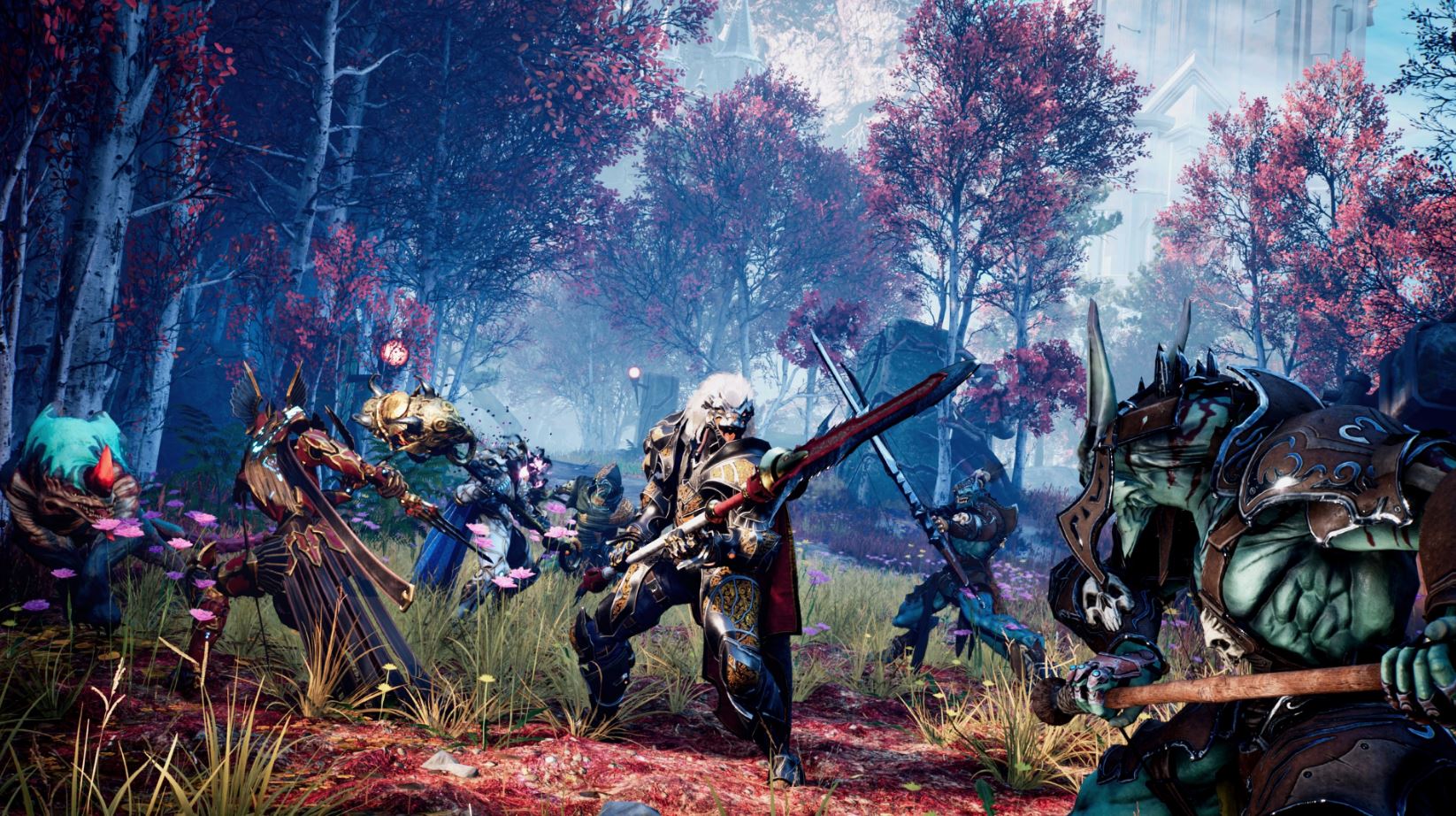 PSU: You've spoken previously about how you like to create unique sounds in your work. Did you do that again with Godfall? How did they come about?
Ben Macdougall: There are a lot of custom sounds in the score for Godfall – a lot of which were instruments that were recorded, then processed within an inch of their life. There was also an instrument I made that became known as the "Swamp Koto". It falls sonically somewhere between a grungy folk and beautiful eastern instrument, which made it perfect for what is an often-violent beautiful fantasy world. It started life as a plank and bits of hardware, but after a bunch of drawings, drilling and dust, it turned out great, and got us all quite excited – both by its tone and its apparent flexibility!
Additionally, although it's not a custom instrument, I'd also like to mention the crossover between the traditional orchestra and synths, where sometimes the orchestra is doing the job of a synth (pad, usually), and other times there are synths working closely in tandem with traditional instruments.
PSU: Are there aspects of the score that will take advantage of features within the new Dualsense controller like haptic feedback?
Ben Macdougall: The score primarily exists to help immerse the player in the game, and the haptic feedback features of the new controller serve the exact same purpose, just from a different angle and for a different one of our senses. That's a long-winded way of saying "no", but for the reason that the haptic feedback exists to connect the player's sense of physicality with that of the character they are playing.
The obvious exception to this is if the music in question is placed inside the world that you're playing in. For example, if you hear distant, ominous drums – or if a car drives past you with a thumping subwoofer, then in both instances the player could benefit from haptic feedback, as you're simply mirroring the physicality of actual air pressure hitting the character's body – and thus further selling the realism of the situation.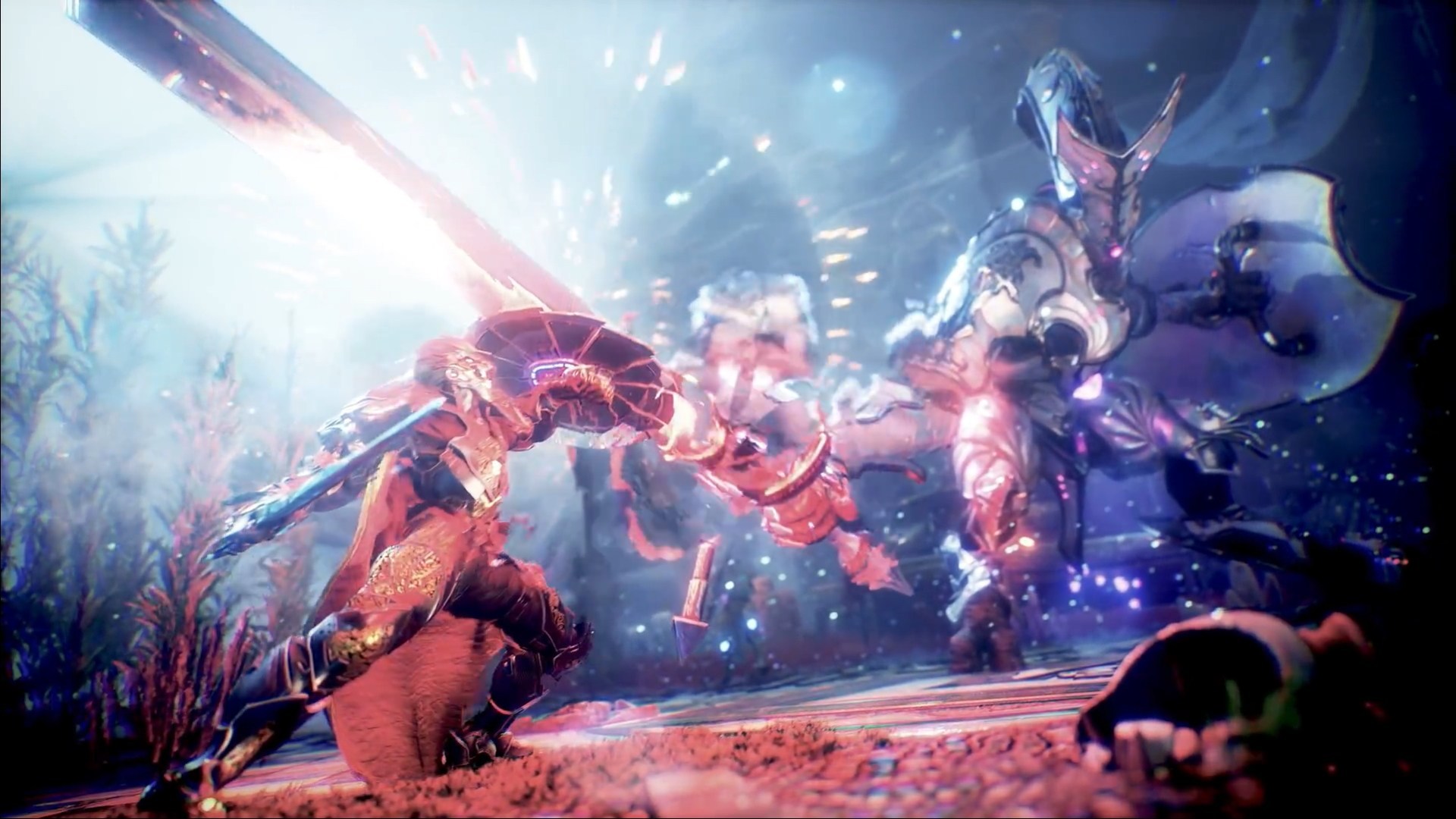 PSU: Do you have a favourite section of music in the score? Can you tell us about it?
Ben Macdougall: There are over two hours of music in the score, so I have quite a few favorite tracks. The soundtrack album is closer to 1.5 hours, but each track is there for a reason, and there is something to say about them all!
I will say though that there is a version of the main theme, predominantly for cello and voice, called "Song of Aperion". For a theme that you first hear being played by heroic, sweeping orchestra in Track 01, it became so much more haunting and beautiful than I ever expected it could – and I am so grateful to the soprano, Laurence Servaes, and cellist Ashok Klouda, for bringing their talents and abilities to bear – both on that track and on many others throughout the score.
Similarly, the transformation that the main theme undertook in the final track on the album was huge. When Keith first came to me and asked for that particular style of music (no spoilers!), I thought it was a little crazy. But he was totally right, and it's cool!
PSU: What's next for you?
Ben Macdougall: There are some really cool things to come, although honestly, I'm not entirely sure what I'm allowed to stay at this stage – so I'll just keep quiet, except to say that I've already started building new instruments for what's around the corner.
The lead up to PS5 and the next-generation gaming has definitely been rocky to say the least, so it feels wild to know that the PS5 is finally out. Since Godfall was the only game we had confirmation of for so long, this inside look into its development and the creation of the score has only made me more excited. For a taste of the soundtrack, you can check out the main theme here.
Godfall is available now for PS5.
Thank you to Ben Macdougall for your time and generosity in your answers, and to everyone who made this interview possible.