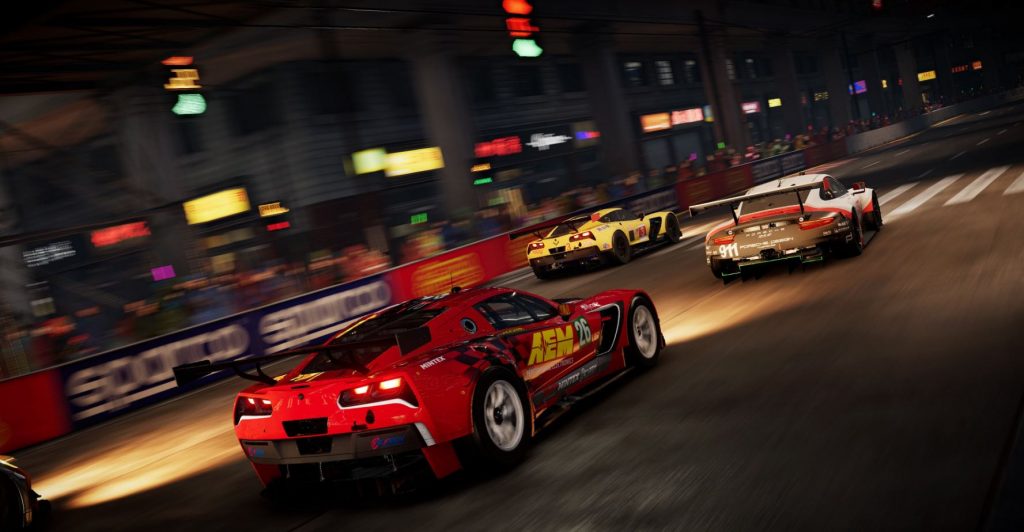 The GRID PS4 Gamescom trailer has been released to the public ahead of the full show next week.
GRID PS4 Gamescom Trailer
GRID is set to arrive on PS4 later this year. But the GRID PS4 Gamescom trailer gives a brief glimpse of the frantic racing action you can expect. The gameplay showcases a stunning level of fidelity and it is looking to be one of the best racers of the year.
GRID is a reboot of the classic racing franchise from Codemasters. The official description of the game from the PlayStation Store reads as follows:
GRID is a racing experience like no other. Offering unrivalled moment-to-moment racing, GRID returns with an all-new experience where every race is the chance to choose your own path, create your own story and conquer the world of motorsport.
You can watch the brief GRID PS4 Gamescom trailer below:
That is your brief glimpse at the GRID PS4 Gamescom trailer. The game was revealed back in May at a preview event. It was originally scheduled to release in September, but Codemasters delayed the game a month to focus on polishing the experience. Along with the game releasing on standard platforms, it will be one of the first racing games on Google Stadia, the upcoming streaming platform.
Racing games have been struggling in recent years, with the notable release of OnRush, a team-based rally racer that failed to sell a notable number of copies. However, more realistic racing games have been able to sustain themselves. The PlayStation exclusive, Gran Turismo Sport has been chugging along for the last few years now, consistently adding new cars, events, tracks, and more.
You can checkout a full feature on the best PS4 racing titles, including both PlayStation exclusives and third-party racers from big publishers.
GRID releases for PS4 on October 11, 2019.