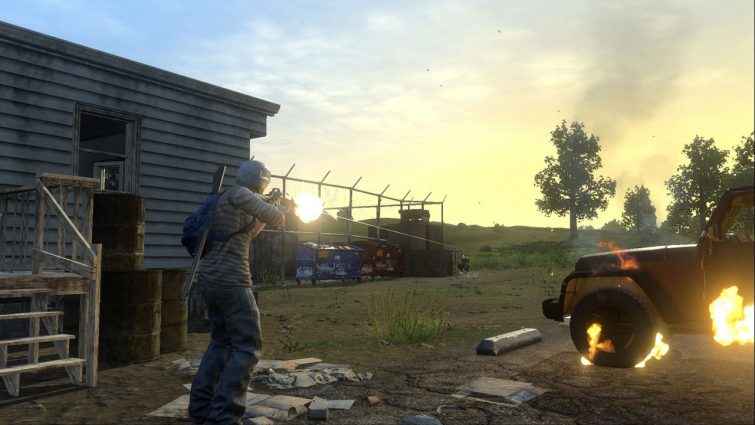 The H1Z1 beta launched yesterday, and shortly after H1Z1 update 1.09 was deployed. The latest patch undoubtedly fixed some of the server problems at launch, which left many players watching the running man on the loading screen.
H1Z1 update 1.09 also fixes multiple bugs, and another update will land later this week to unlock the H1Z1 Duos mode, which allows two players to group together. The full patch notes don't go into much detail, but here's what Daybreak says about the 434.7MB download.
H1Z1 Update 1.09 Patch Notes
Open beta update
Added Performance and stability improvements
Added Camera updates
Added various bug fixes.
In the future, the developer also plans to improve frame-rates and add new weapons, including EMP grenades. The Auto Royale mode, which is currently in its beta phase on PC will also be available at some point.
For more information, check out our H1Z1 interview, and other news below.
H1Z1 Battle Royale Launches On PS4 With Free PS Plus Surprise