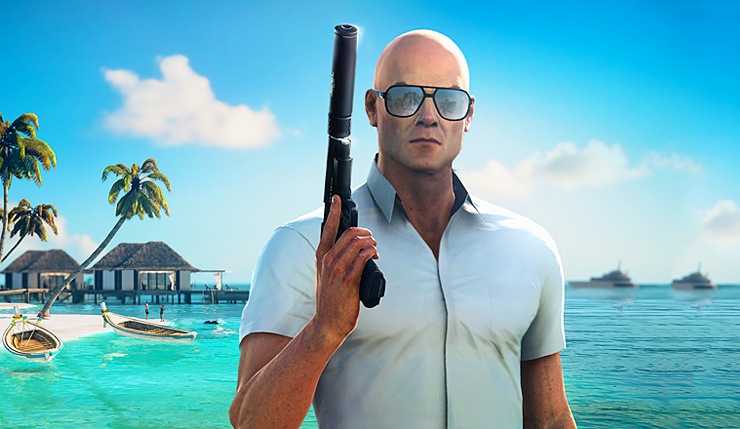 Hitman 2 developer IO Interactive has polished off a new trailer for the stealthy neck-snapping sequel, showcasing the new Haven Island location. In case you missed it, the sun-baked location will arrive on Tuesday as part of September's content roadmap, and is the final content drop for Hitman 2's expansion pass.
Hitman 2 Trailer Sees Agent 47 Visiting Haven Island
Check out the trailer below.
The Haven Island location will come with two Special Assignments, A Silver Tongue and A Bitter Pill, and sees the bald assassin infiltrating the privately-owned island as a guest under a fake identity. Unsurprisingly, Haven Island is home to some of the wealthiest families around, making for quite the luxurious backdrop.
Hitman 2 was released for PlayStation 4, PC, and Xbox One last November. IO Interactive previously revealed that it's working on not only a new IP, but also a new Hitman title. No details are available at this point, however.
Hitman is now 20 years old, although the brand has enjoyed renewed interest with IO's episodic reboot, titled simply Hitman, back in 2016. The game was published by Square Enix, although about a year after its release the company parted ways with IO Interactive, despite the project receiving critical acclaim.
However, the development team later found a new publishing partner in the shape of Warner Bros. Interactive Entertainment, which distributed the Hitman Definitive Edition in addition to last year's full-fledged sequel.
If that wasn't enough, IO also pumped out a remastered collection featuring spruced up edition of Hitman Blood Money and Hitman Absolution for current systems back in January.
Read our review of Hitman 2 here.
The success of the Hitman series also facilitated a move to the big-screen, with two Hitman movies having been released to date. The most recent film, starring Rupert Friend as Agent 47, was released back in 2015 and grossed $82 million worldwide.