Fans of PS4 exclusive Horizon Zero Dawn will be cheered to discover that they won't have to wait until Horizon Zero Dawn 2 releases on PS5 in order to continue Aloy's story. Coming in the form of a comic series from Titan Comics, the Horizon Zero Dawn comic series will go on sale on May 2, 2020, with an inaugural 24 page issue available on that same date (Free Comic Book Day 2020).
Related Content – Best PS4 Exclusives – Amazing Games That Everyone Should Play
Instead of being written by folks who are unfamiliar or otherwise unconnected with the source material, the Horizon Zero Dawn comic book series will be penned by Writers Guild Award winner Anne Toole who was also responsible for writing the scenarios of both Horizon Zero Dawn and Days Gone on PS4. Ann Maulina meanwhile will be responsible for producing the cover art for the series.
The synopsis for the Horizon Zero Dawn comic series is as follows:
An exclusive lead-in story to a brand-new Horizon Zero Dawn on-going comic series. Discover a far-future Earth full of epic natural beauty, where awe-inspiring machines are the dominant species. Talanah, Sunhawk of the Hunters Lodge, struggles to find purpose after Aloy, her trusted friend, disappears. When a mysterious new threat emerges in the wilds, she returns to her roots as a hunter to defeat it, only to learn that a whole new breed of mechanized killers stalks the land.
After its release in early 2017, Horizon Zero Dawn was a massive critical and commercial success and since that time PS4 gamers everywhere have been craving any scrap of news that they can get their hands on in regards to its sequel – Horizon Zero Dawn 2.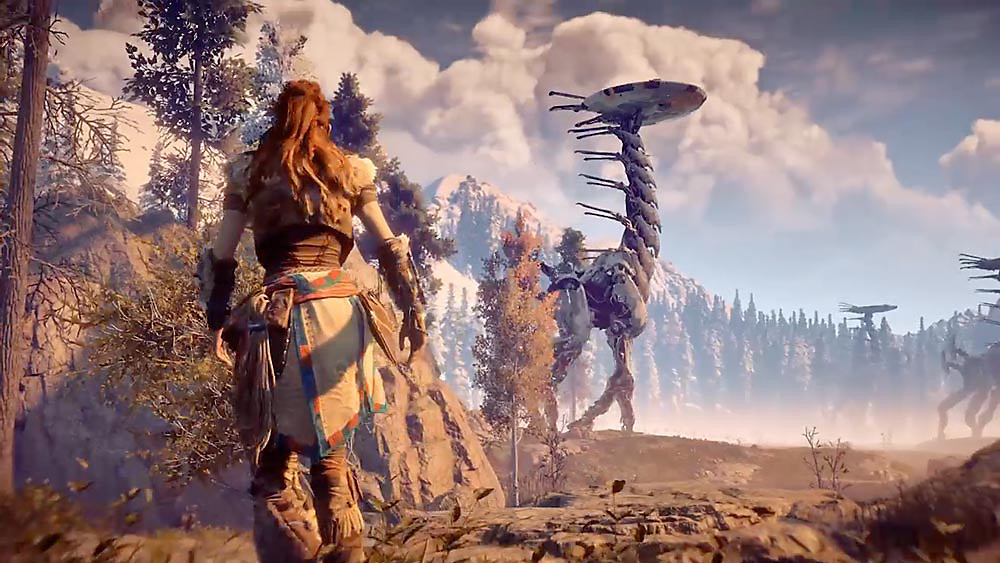 The last thing that we heard regarding Horizon Zero Dawn 2 is that developer Guerrilla Games has not only started extensive motion capture for an unannounced game, but also that advertisements have been placed for environment artists for the new game stating – "within Guerrilla, we have four teams dedicated to creating the stunning environments of Horizon".
Related Content – Upcoming PS4 Games: PlayStation 4 Titles In 2020 You Won't Want To Miss
As to the destination platform, we certainly believe PS5 will be the target, but given that there are more than 100 million PS4 owners out there at last count, we would be surprised (mortified, really) if the game didn't release for Sony's current-gen console too.
Source: Bleeding Cool