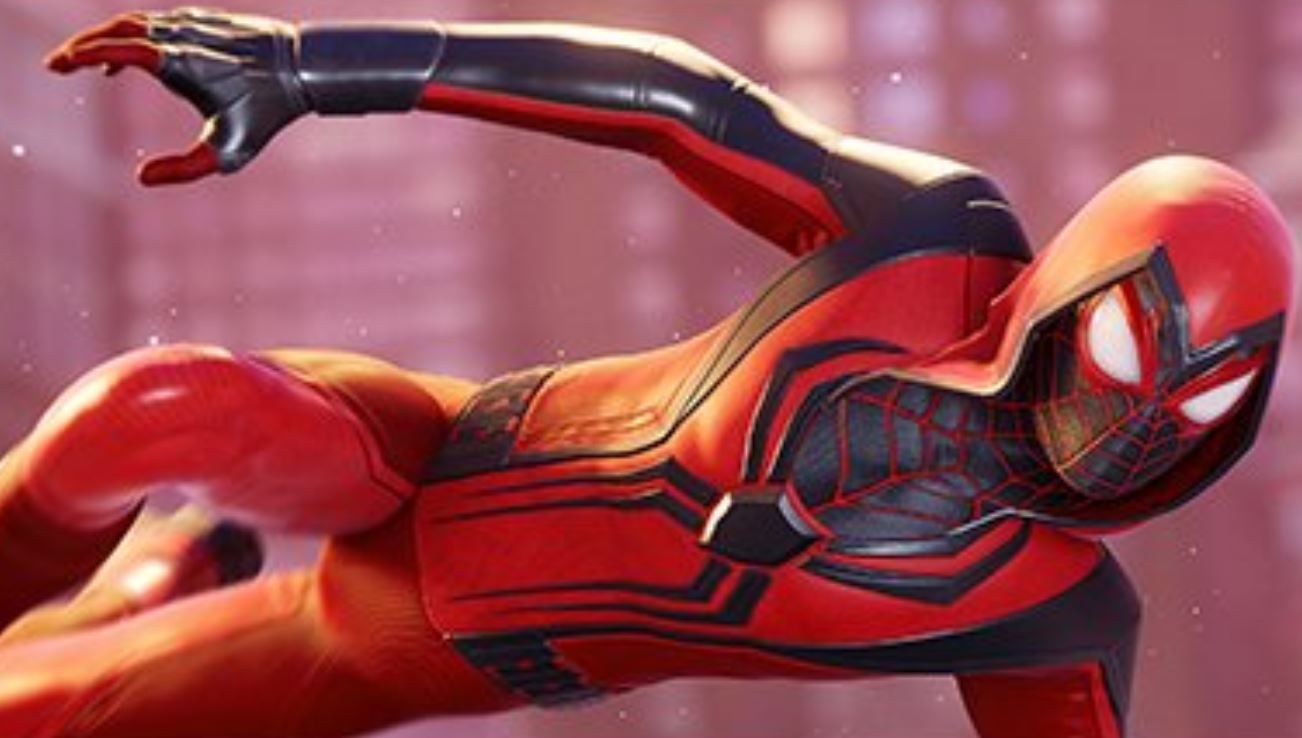 Insomniac has given us a look the new Crimson Cowl Suit for Miles in Spider-Man Miles Morales.
The new suit looks sleek and slick with a gorgeous red hood. The T.R.A.C.K suit also gets a focus in the latest tweet from Insomniac, but that suit was previously announced. You can see both suits below:
Today Insomniac also revealed that Eddie Brock is a part of the Spider-Man game universe and that Miles Morales won't feature any other playable character beside Miles. The title's Game Director recently expressed his excitement for the new PS5 UI feature 'Game Help', claiming that it will be a key part of the future of gaming. In-game, Miles also has a pet cat which can help you out during finishing moves in combat.
Marvel's Spider-Man: Miles Morales releases for PS5 in the US and PS4 worldwide on November 12, 2020. The game will come to PS5 in the EU and UK on November 19, 2020.