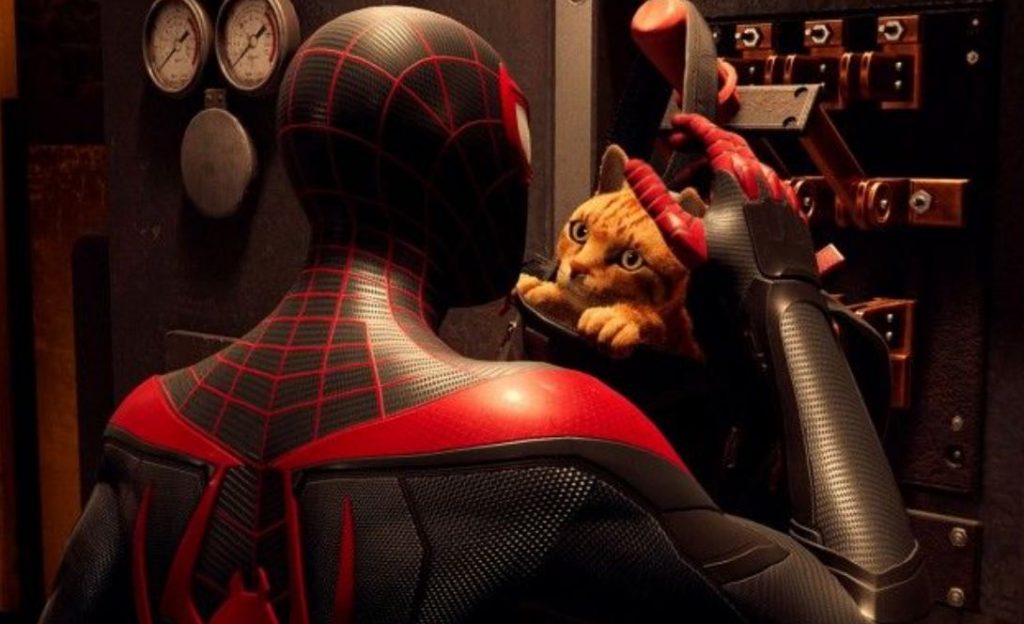 Marvel's Spider-Man Miles Morales has a pet Spider-Cat, called Spider-Man, that will help you take out enemies by assisting you with finishers.
The cat will help you with finishers and pop out of Mile's backpack at various points in the game. This is certainly the most unique thing we have seen from Miles Morales yet. You can check out the gameplay from GameInformer.
GameInformer revealed a whole bunch of information about the game yesterday including a bunch of new screenshots, details on the two graphical modes for the game, and new gameplay mechanics and features. We also got a look at some of the first boss battle gameplay, with Miles fighting Rhino. The game will also have no loading screens at all. They also showcased another new slice of gameplay today.
Marvel's Spider-Man: Miles Morales from Insomniac is set to release for PS4 and PS5 in the US on November 12, 2020, and November 19, 2020, in the EU and UK.
Source – [GameInformer] (Image Credit to GameInformer)