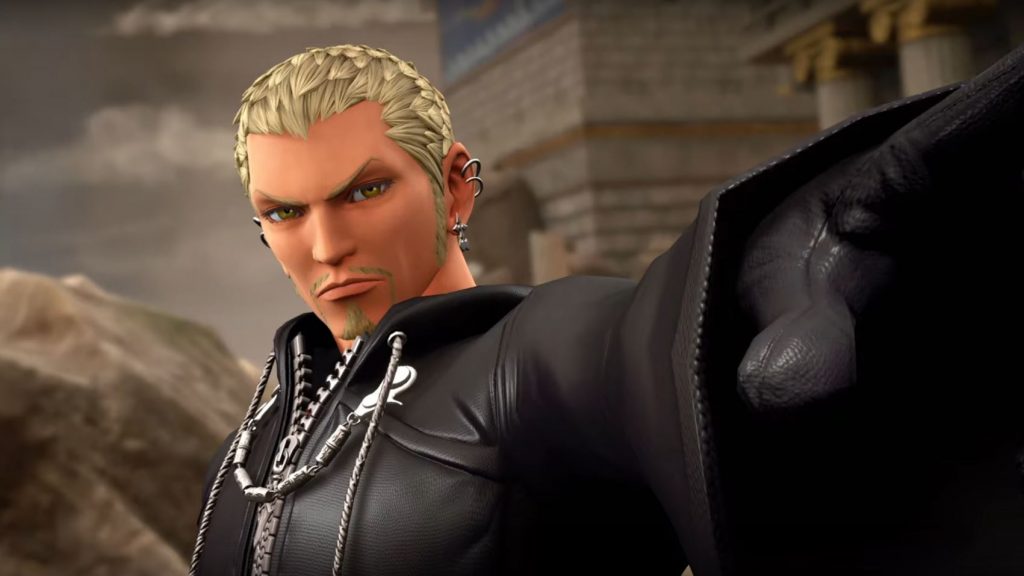 The first batch of Kingdom Hearts 3 DLC has been revealed just before E3 2019 by Square Enix at a concert for the game. This DLC, entitled Re:Mind, is set to hit PS4 this Winter.
The big takeaway is that players will be able to battle as Aqua, Roxas, and Riku. As someone who has literally no idea about what is happening in this trailer, I will mention some of the scenes that IGN highlighted, full credit to them.
Young Master Xehanort appears to be speaking with another hooded figure, who IGN speculate is the Master of Masters. Sora can also be spotted wielding the Oathkeep Keyblade. He also takes on a brand new form. Finally, a mysterious conversation between Luxord and Xigbar is shown.
You can check out the Kingdom Hearts 3 Re:Mind DLC trailer below.
Kingdom Hearts 3 originally released back in January. We loved it and gave the game an 8/10 in our review. DLC was officially announced for the game a few months ago at a concert. If you can't get enough of Kingdom Hearts 3, then a board game is on its way focused on the beloved franchise.
This leak comes during E3 2019. You can watch all of the livestreams, as well as every conference at E3 2019 on our E3 2019 Livestream page.
Struggling to keep up on the news at E3? Check out our full E3 Announcements and News list, containing every reveal during the week-long show across all the conferences. You can also check out a variety of rumours that are surrounding the show. If you would prefer to see the reveals as they happen, you can take use our E3 2019 live feed, which will update with the new announcements as they happen.
Kingdom Hearts 3 DLC is available now for PlayStation 4. The Re:Mind DLC will be available this Winter on PlayStation 4.