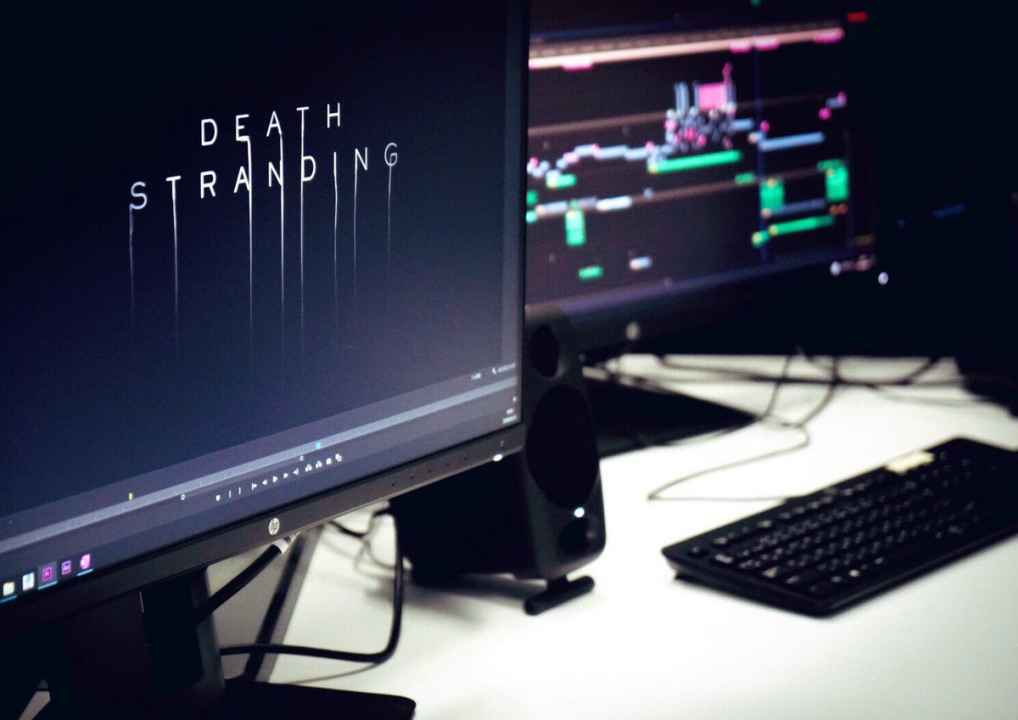 Hideo Kojima has teased what would appear to be a new Death Stranding trailer over on his personal Twitter account.
Admittedly, all we have to go on is a single image showing a pair of PC monitors. The left displaying an image of the game's logo; the right some kind of video editing software.
Taken together with Kojima's comments at the Tribeca Film Festival (specifically, that he'd be sharing more info within the next month or so), however, and the evidence seems rather conclusive.
What Can We Expect from the New Death Stranding Trailer?
As to what we can expect from the trailer, although there are no precise details in the image whatsoever, eagle-eyed fans have already found a timestamp on the leftmost image. It's blurry, but appears to be sitting at around the eight-minute mark. Which is roughly the same length as the trailer we saw at E3 2018.
Should that prove to be accurate and not mere wishful thinking, it's highly likely we'll be treated to some brand-new gameplay footage in the upcoming trailer. Interspersed with the odd cutscene, no doubt.
We can't wait, either way.
Death Stranding Release Date
Of course, as anyone who's followed the game closely over the past couple of years will know, we're still waiting on an official release date.
That being said, both Norman Reedus and Troy Baker, who play Sam and an unnamed villain respectively, have previously hinted at a 2019 launch. Even if Reedus' prediction of an early 2019 launch was somewhat wide of the mark.
Are you looking forward to Death Stranding? Let us know down in the comments.
Source: Hideo Kojima