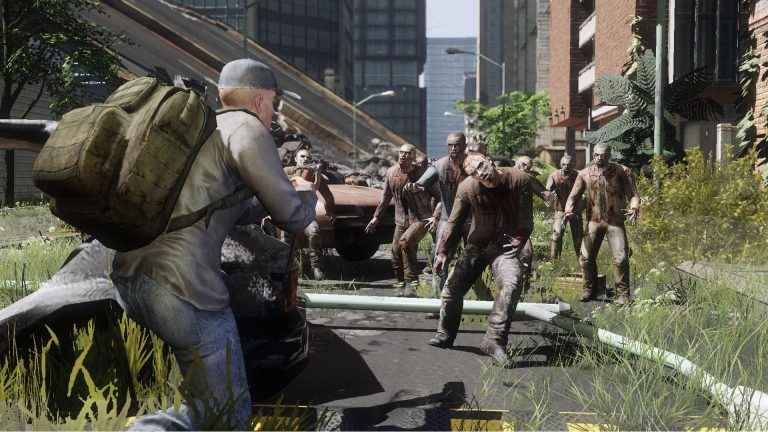 DayZ developer Bohemia Interactive has revealed that it is in the process of moving yet more servers for the PlayStation 4 and Xbox One versions of the game. The studio revealed last week that it was starting to move servers for the console versions of the zombie survival title, and again, has assured players that their progress won't be affected.
DayZ PS4 Serves On The Move
The developer posted the following message on Twitter:
After EU-NL 9314 and US-SJ 4308, we are now moving 6 more servers (3 PS4, 3 Xbox) to a new machine. Your characters, in-game stashes and bases should not be affected. Read more to see if your server is on the list.
Over the weekend, Bohemia confirmed that DayZ 1.05 update is on the way, so keep checking back to PSU.com for more details on that. In addition, the game will receive a full physical release for the PS4 in October, so if you haven't picked the game up yet and prefer your games on disc, it might be worth holding off for this.
DayZ has run into a few problems lately, including being banned in Australia. Fortunately, Bohemia sorted the issue out by removing all references and use to cannabis in the game, securing the survival horror title a release there both digitally and physically.
The game launched for PlayStation 4 and Xbox One early this year, having first rolled out for the PC late last year. DayZ proved a massive hit during its Early Access days, selling over three million copies worldwide. You can read details on the developer's plans for the PS4 version and roadmap here.
Find out more on DayZ via the official blurb below:
DayZ is an unforgiving, authentic, open world sandbox online game where each one of 60 players on a server follows a single goal – to survive as long as they can, by all means necessary. There are no superficial tips, waypoints, built-in tutorials or help given to you. Every decision matters – with no save games, and no extra lives, every mistake can be lethal. If you fail, you lose everything and start over.