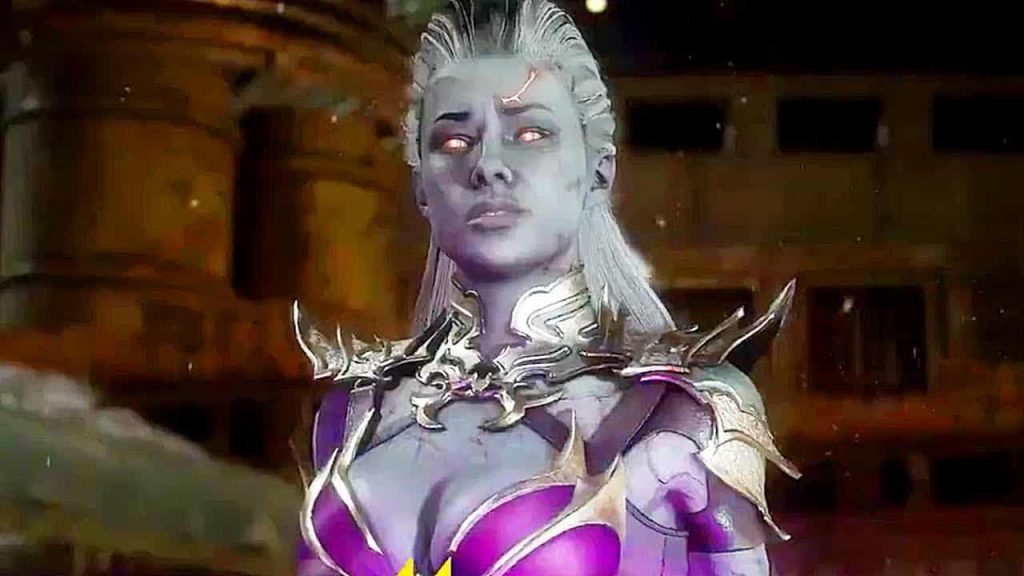 NetherRealm Studios has unveiled the first Mortal Kombat 11 Sindel gameplay for your consumption, with the Scream Queen rolling out for the acclaimed brawler on November 16 for early access users. If that's not you, then you'll have to wait a little longer to pick up Sindel on December 3.
Mortal Kombat 11 Unleashes First Sindel Gameplay
Have a butchers at Sindel in action below.
Sindel should be familiar to long-time Mortal Kombat fans, having first appeared in MKIII back in the mid-90s. She's known for being able to rip the skin off her victims with her piercing scream, and wrapping her hair around them, reducing them to a pile of bones. Lovely!
It's worth remembering that there are still two more characters that make up the Kombat Pack for MK11. First up, the Joker will be released in January 2020, while Spawn will be looking for a punch-up in spring 2020.
Mortal Kombat co-creator Ed Boon has revealed that there will be a 'big surprise' for fans of the series in 2020, although right now it's anyones guess as to what that is.
Mortal Kombat 11 was released in April for PlayStation 4, PC, Nintendo Switch, and Xbox One. The game features an all-star cast of characters and a time-bending plot that sees the likes of Sonya and Johnny Cage coming face-to-face with their younger counterparts for the first time in the series.
Recently, NetherRealm released another guest character in the shape of the Terminator T-800, modelled after actor and former bodybuilding champion Arnold Schwarzenegger's likeness.
Read our review of Mortal Kombat 11 here to see why it's definitely worth your hard-earned cash.
Mortal Kombat is getting a movie reboot in early 2021, with a number of major characters already cast in the film. Paul W.S. Anderson's 1995 adaptation remains one of the best video game films to date, so there's a lot riding on this one.