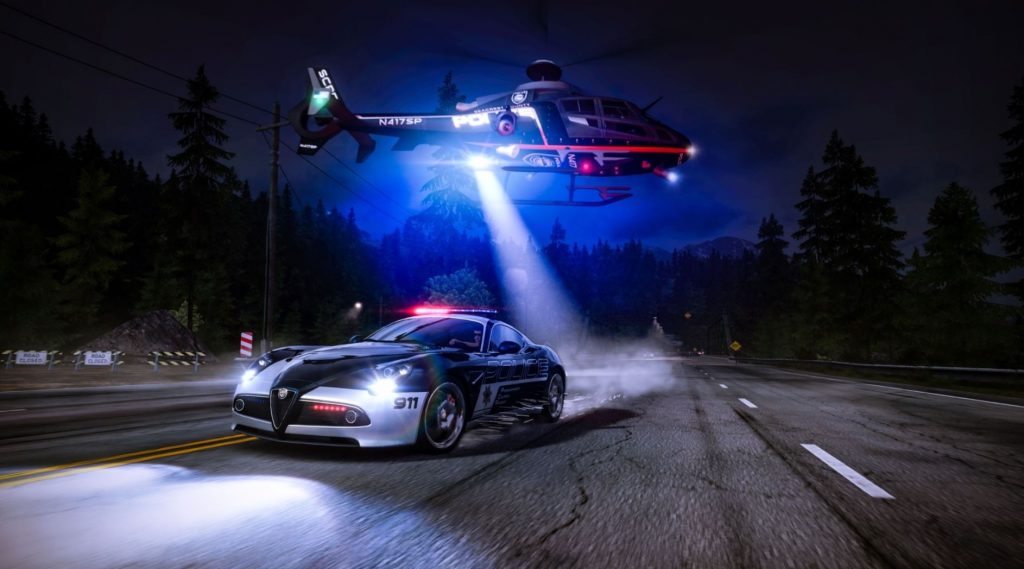 Need For Speed: Hot Pursuit Remastered has finally been revealed after months of rumors and leaks. EA has given us the PS4 release date of the 2010 racer's remaster, alongside confirming cross-play and a number of other leaked bits of info that have emerged in the last few days.
The game will officially come to PS4 on November 6, 2020, and offer cross-play between PC, PS4, Xbox One, and Nintendo Switch in its multiplayer modes. Co-developed by Criterion and Stellar Entertainment, who worked on the Burnout Paradise remaster, the game will offer around six hours of new content for players, including more than 30 new challenges and new colors for your vehicles. New trophies will be available in an entirely new list for players to work their way through. A blog post from EA goes into more detail.
You can watch the Need For Speed: Hot Pursuit Remastered PS4 reveal trailer below. Be warned it is a little off the wall:
The remaster was first revealed by Jeff Grubb earlier this year and those claims were backed up by the title being rated in Korea and a listing for the game appearing on Amazon, with the expected November release date. EA then began to tease the title late last week.
Need For Speed: Hot Pursuit Remastered releases for PS4 on November 6, 2020.