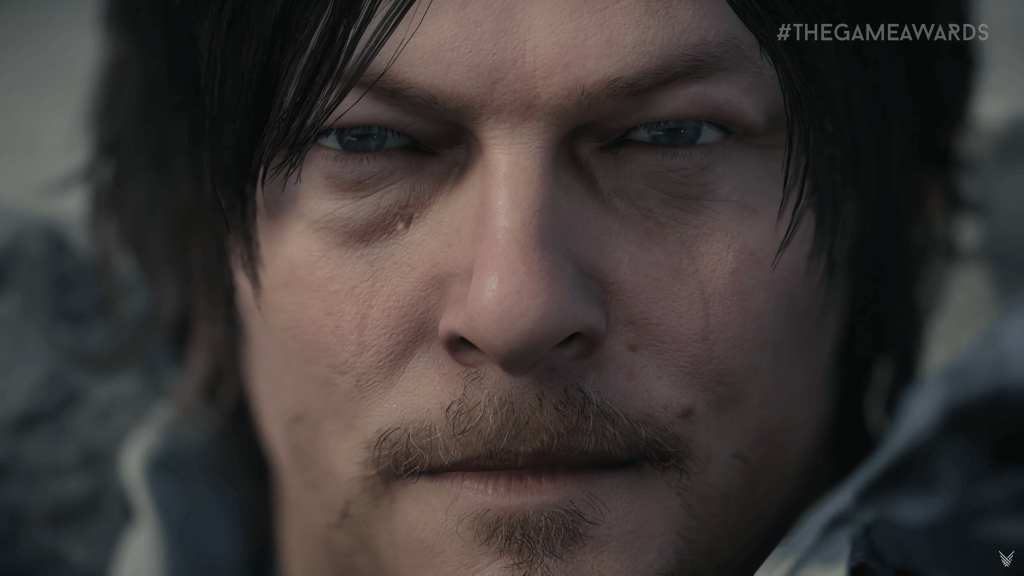 Death Stranding has received a slew of new details from creator Hideo Kojima, addressing the game's decidedly ambiguous PSX 2017 trailer.
"Death will never pull you out of the game," said Kojima-san, during a chat with IGN regarding the underwater sequences.
Death Stranding details are rather cryptic
During these areas, players will be able to explore freely in an outer body experience from a first-person perspective.
"At that point, you're not dead or alive. It's the equivalent of that screen that says 'Continue?' and a counter ticking down towards zero."
He went on to observe that, "in the trailer, you saw the crater, and when you come back, it's still there. Most games would've taken you back to before the crater was made. So depending on the player, you might have a lot of craters all over the place — depends on each player."
The Metal Gear maestro also mentioned something known as Timefall, a type of otherworld rain that makes the plants grow and shrivel, as well as rapidly ageing the man seen in the trailer.
"Most people in the game are aware of the rain — and well, Norman is quite unique in this regard," said Kojima. "I think I should stop there. I'm spilling the beans."
But how long until we see Death Stranding in action? Kojima explained that the development team is "waiting for the right moment to show gameplay, but right now we're on track with the project."
Death Stranding was announced at E3 2016, and takes the form of an open-world action title. The game will feature Norman Reedus of The Walking Dead fame in a starring role, and also features key appearances by Mads Mikkelsen and Guillermo Del Toro.
While not much else is known about the title at present, Kojima has said that the PS4-exclusive will ship no later than 2019.
Source: IGN