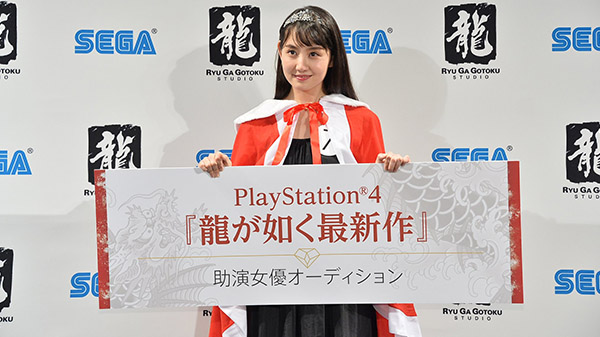 SEGA's new Yakuza game has casts its female co-star, with Eri Kamataki officially joining the title to feature alongside protagonist Ichiban Kasuga, who is replacing former franchise mainstay, Kazuma Kiryu. The game is due for release on PlayStation 4, and follows on from Judgment, a new IP that takes place in the same universe as Yakuza.
New Yakuza Game Casting Details
The news follows a lengthy casting process for the game's female co-star, with additional info on the game dropping on August 29. Not much is known about the new Yakuza game right now, other than Kasuga-san being the main character.
In case you haven't been keeping up with Yakuza, Kasuga was previously featured in Ryū ga Gotoku Online, and is voiced by Kazuhiro Nakaya, the same voice actor behind Akira Nishikiyama. He has a large Dragon tattoo on his back, which earns him the nickname 'Dragon of the Depths.'
The new Yakuza game has yet to attract a release date, although it is believed the game will arrive in Japan by the end of March 2020, at least according to a recent financial report. Presumably the game will see a UK and US release at some point, too.
SEGA launched the Yakuza series for the PlayStation 2 back in 2005, although at first it didn't really catch on in the west despite being localised. However, following a number of Japan-exclusive spin-offs, the series has been regularly released in the US and UK, and has slowly gained popularity, with Yakuza 6: The Song of Life in particular putting in a solid chart performance.
The franchise has seen a number of remakes in recent years, with Yakuza Kiwami and Yakuza Kiwami 2 hitting PS4. SEGA is busy remastering Yakuza 3, 4, and 5 for Japan, but there's no word on a western release for those yet.
Stay tuned to PSU.com for more details.
Source: Gematsu