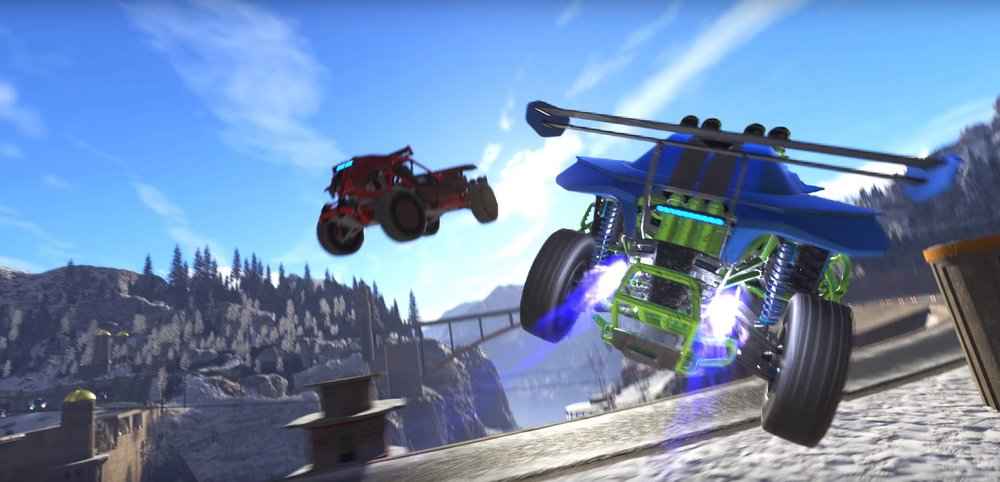 Onrush update 4.0 is now available to download on PS4. Bringing four brand new tracks to Codemaster's lighting quick racing game, the developer also released a trailer showing off the new content.
Onrush update 4.0 includes the following tracks each offering something a little different.
New Tracks Land In Onrush Update 4.0
Arraku: Totally different to most of the other Onrush tracks, featuring a Mars-like planet littered with space debris.
Cascades Way: Race through the mountains at super speeds and soak up the lovely scenery.
Jedhora: A medieval setting with cobbled streets, castles and ruins.
Smithblends: Described as a wild west setting, get ready to race down the dusty tracks and career through water.
Check out all the Onrush tracks in action.
If you've not yet played Codies' latest racer then you can find out more about the game modes here. Alternatively, check out our Onrush review where we described the racer as "a highly refreshing take on team-based vehicular mayhem complete with vibrant visual flair and a thumping soundtrack."