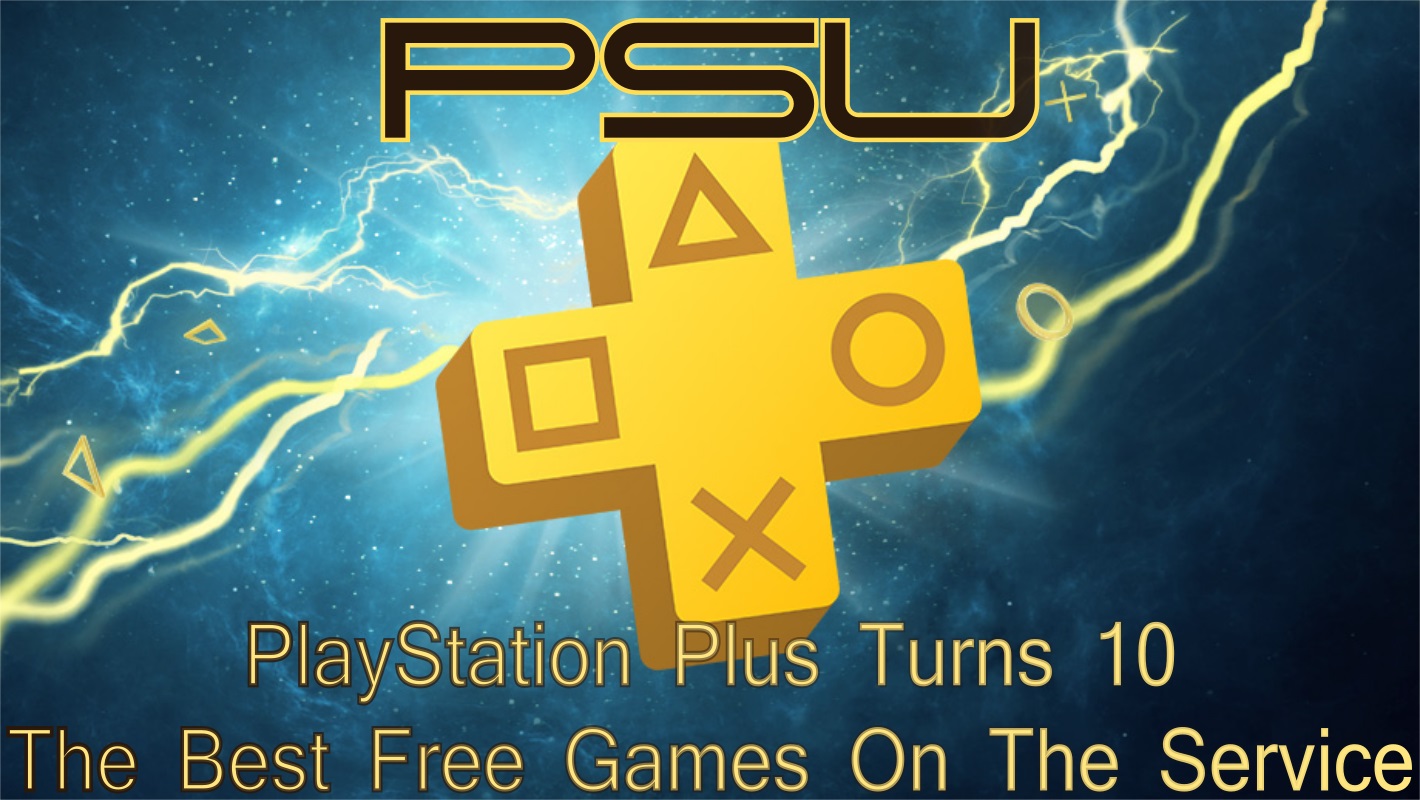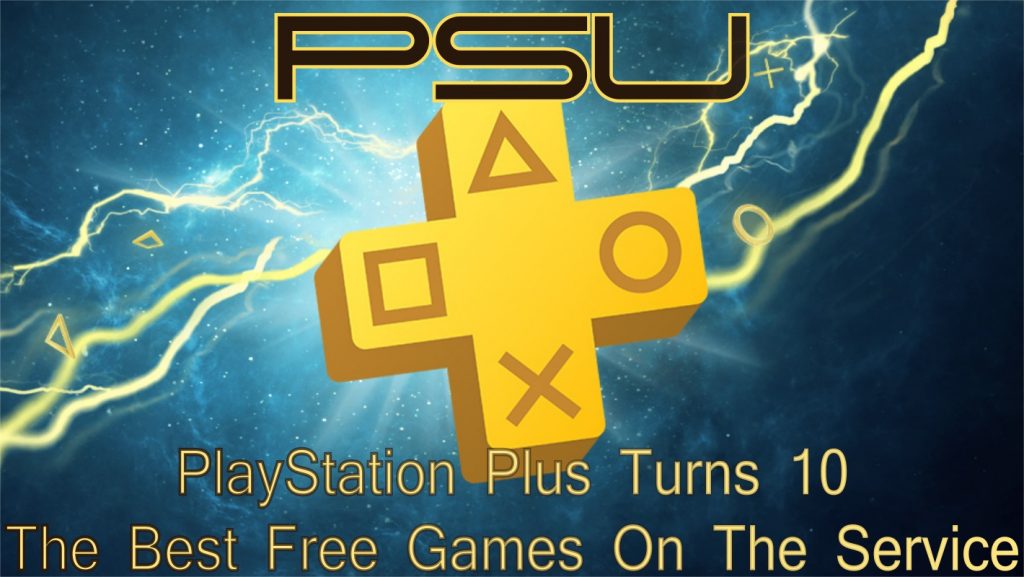 On June 29th 2020, PlayStation Plus, the service that started out as just a way to get a few free games every month will celebrate its tenth birthday and we are hoping Sony has something up its sleeve to celebrate. If you remember rightly, on its fifth birthday early adopters were given a poster with their gameplay stats emblazoned on as a memento of the service. As we currently don't have much of a clue as to how Sony might celebrate this milestone anniversary, we've decided to instead cast our eyes back at the history of the service and see the best PS Plus games that Sony have offered us over the years.
Related Content – All Free PS3, PS Vita, PS4, PS5 PS Plus Games
Related Content – Will My PS Plus Membership Carry Over To PS5?
PS Plus Turns 10 – The Best Free Games On The Service
Since its induction, PlayStation Plus has provided free games that completely spanned the gaming gamut. From shooters to strategy games and from puzzle games to indie titles – we'll go year by year and discuss our favourite titles of the service so far.
The Best PlayStation Plus Games – 2010
Due to the service launching late in 2010, the pickings are slim but we have still managed to select a few games that rose above the others.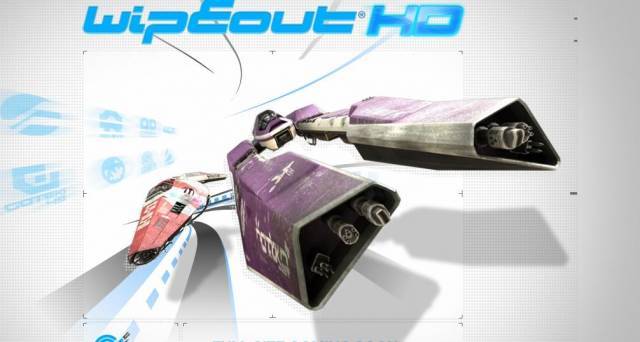 Who does not like Wipeout? Wipeout HD was the series' first outing on the PlayStation 3 and was well received by fans and critics alike. It has even been re-released on PSVR and the PSVita in recent years.
Syphon Filter PS3 (PS1 Classic)
The first game in the now-infamous Syphon Filter Series, the original Syphon Filter was a nice mix of stealth-action and puzzle-solving and lead the series to where it is, or isn't today.
Syphon Filter 3 PS3 (PS1 Classic)
Another entry in the Syphon Filter series, while not as well-received as the first game it was still liked by most and was developed by SIE Bend Studio. Look where they are today; making big PlayStation exclusives like Days Gone. We can all hope for another Syphon Filter though, right?
Oddworld: Abe's Odyssey PS3 (PS1 Classic)
Universally adored and completely mental, most players who played Abe's Odyssey will remember it fondly. It was so different from most games that released around that era and will stand the test of time.
The Best PlayStation Plus Games – 2011
Streets of Rage 2 PS3 (PS1 Classic)
What else can be said about Streets of Rage 2? Without it, you would not have the fantastic recent release of Streets of Rage 4 and the gameplay remains largely unchanged. We remember joyfully wasting hours upon hours playing Streets of Rage 2 on the Sega Genesis and it was a brilliant side-scrolling brawler that still holds up today.
The Spyro Games – Spyro the Dragon, Spyro 2: Ripto's Rage, Spyro: Year of the Dragon PS3 (PS1 Classic)
Recently remastered to an amazing standard, the Spyro games may be showing their age gameplay-wise but there is still something about them that draws players in. The flying, collecting and light puzzle-solving is still fun, even in this day and age.
Originally a mobile game and now a massive franchise that has even spread into the FPS genre, the original Plants vs Zombies was a great strategy/tower defence hybrid that had a unique style to it. It took the world by storm and is still played today.
The Resident Evil Games – Resident Evil: Director's Cut, Resident Evil 2, Resident Evil 3: Nemesis PS3 (PS1 Classics)
A trio of freaky, scary and instant classics, again it seems a lot of games on this list are being remade for modern consoles, which shows how good they were. The original Resident Evil will stick with us forever however.
This gruesome twin-stick shooter was great fun with friends. Setting off car alarms, exploding inhuman enemies and upgrading weapons was a simple but fun gameplay loop. Just watch out for all the blood!
The Crash Bandicoot Games – Crash Bandicoot, Crash Bandicoot 2: Cortex Strikes Back, Crash Bandicoot: Warped PS3 (PS1 Classics)
Again, similar the Spyro games, the Crash Bandicoot trilogy has also been remastered recently with modern day graphics. These games are still difficult if you want to collect everything and still very rewarding.
The Best PlayStation Plus Games – 2012
The InFamous games are now a staple of Sony's impressive line-up of exclusive IPs, with great characters, great gameplay and you can become a superhero, well sort of. A nice karma system and changing missions depending on your decisions kept the game fresh for multiple playthroughs.
Uncharted: Golden Abyss PS Vita
Portable Uncharted, do we need to say more? It may not be the best-loved in the series but it is a very good portable version of a great franchise.
Blow stuff up, tether people to cars and just cause a lot of carnage. What is not to like? A massive open-world title that is very different to most, it gives you tools to create havoc and even encourages it.
The cel-shaded loot-a-thon may not be to everyone's taste but since its first iteration, it has become a massively popular franchise. If it was not for PlayStation Plus, we may have never got to try this weird and wacky series of games.
A unique title that has been re-released on the PlayStation 4, along with a sequel, control gravity, use superpowers and it is all set in a beautiful, one of a kind city. A nice story to boot too. Plus, we all love Kat.
The Best PlayStation Plus Games – 2013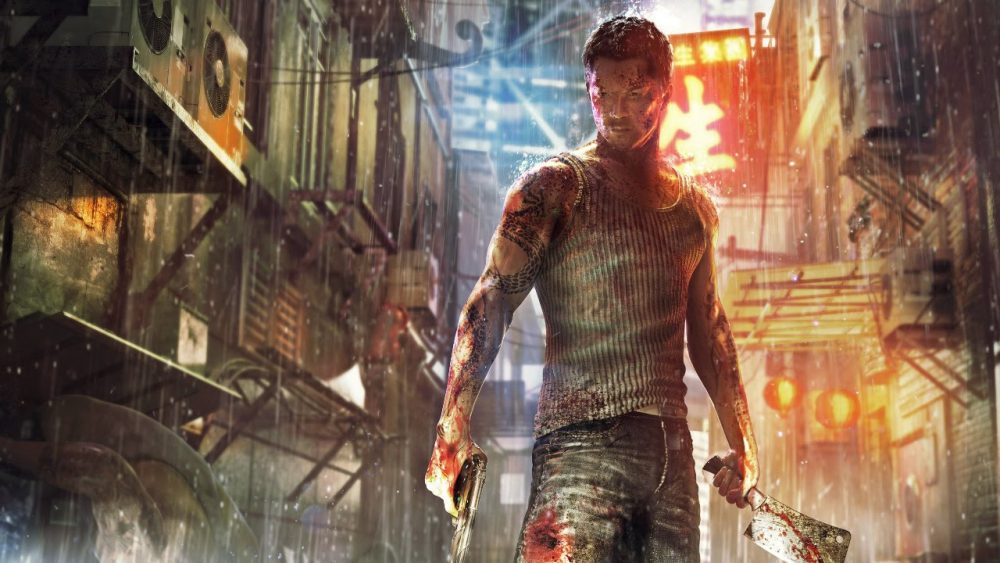 A brilliant open-world game with a unique environmental combat system. So many players want to see a sequel but it looks less and less likely as time goes on.
Uncharted 3: Drake's Deception PS3
What can be said about Uncharted 3 that has not been said already? It's nice when we get big PlayStation exclusives on the service. It's Nathan Drake's third outing and it certainly, at the time, pushed the bar forward for third-person action titles.
One of the best multiplayer shooters around at the time, Battlefield 3 promoted team-play, destruction, vehicle combat and all-out warfare. Recent additions to the series may have fallen a bit flat with the fanbase but Battlefield 3 is still popular even today.
Kingdoms of Amalur: Reckoning PS3
Recently announced as being remastered, Kingdoms of Amalur: Reckoning came out of nowhere. Its bright open world and range of different weapon styles left its mark on a lot of players.
This turn-based strategy title is adored by many. Releasing to great reviews from critics and fans alike, XCOM is now a household name in strategy games and a lot of newer titles take inspiration from its many great qualities.
The Best PlayStation Plus Games – 2014
The year of amazing indies. Looking back, this was an amazing year for PlayStation Plus with so many decent titles. It was hard to trim them down.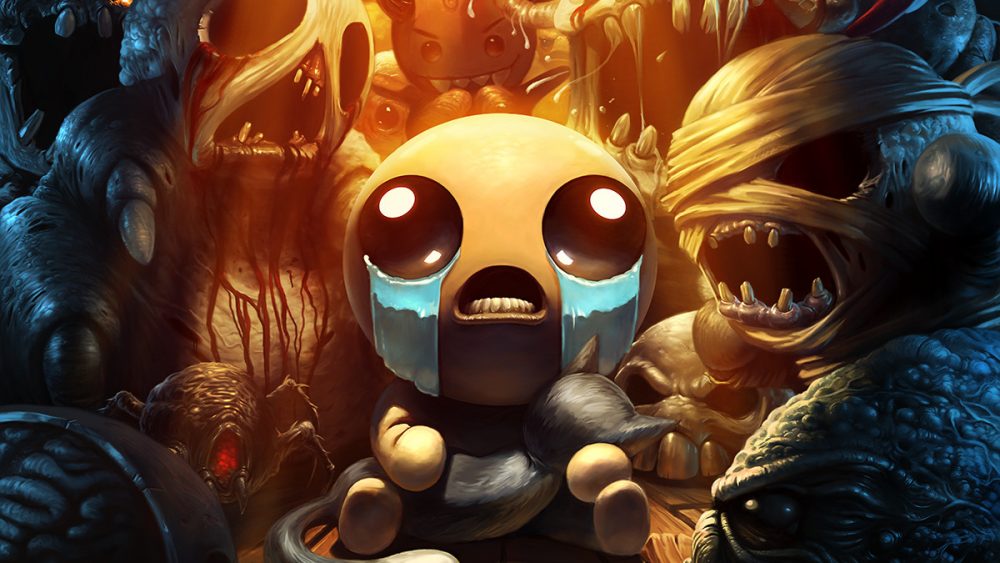 The Binding of Isaac: Rebirth PS4
Probably the greatest roguelike of all time. Thousands and thousands of hours making many different runs with meta-games within meta-games make this title a one of a kind. To the naked eye, it looks basic but underneath is a complicated and addictive game like no other.
The third entry into the BioShock series and a lot of people's favourite. Use your grapple hook to zoom through the skies of Columbia in this first-person action classic.
Batman: Arkham City and Batman: Arkham Asylum PS3
Batman and more Batman, two great action titles that ushered in a new style of combo-based combat. Great Riddler puzzles and great world-building means all the Batman titles are adored by all.
One of the best indie games ever made, fast, furious and amazing reflexes are needed to succeed in this shooter platforming hybrid. They introduced platforming sections in this sequel and it completely changed the game.
An absolute classic, a game that put modern roguelikes on the map. Hard as nails, great fun and we cannot wait for the sequel.
The Best PlayStation Plus Games – 2015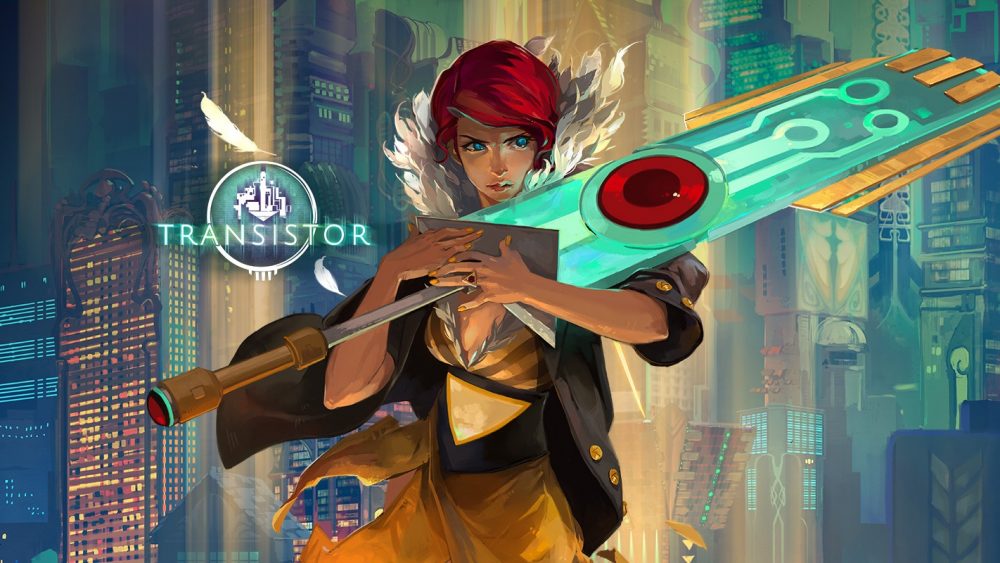 Beautiful, brilliant and with an amazing soundtrack. Another indie that stole our hearts. Who doesn't want a big talking sword to fell your enemies with?
A roguelike like no other, descend into an ever changing castle but each time with a randomly generated family member. A brilliant mix of platforming, combat and roguelike elements. Again, we cannot wait for the upcoming sequel.
One of the best stealth series of the modern era. Magical abilities and beautifully created environments give the player so much freedom to accomplish their goals. The whole series is brilliant and this is great place to start..
Still played competitively today and loved by masses of fans around the world. Rocket League single-handedly dragged vehicle-based sports games to a whole new level.
Robotic dinosaurs and an over the top neon presentation, this is Far Cry on a whole new level. Plus you can stick your middle finger up at enemies on demand. Do we need to say more?
The Best PlayStation Plus Games – 2016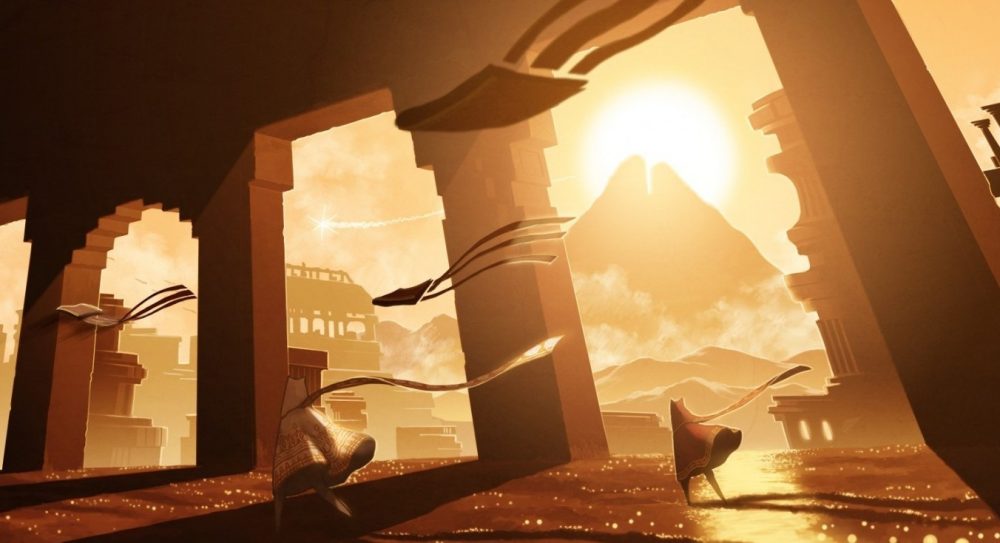 A beautiful moving piece of art with amazingly unique multiplayer components. A brilliant experience that everyone, at some point, should undergo.
Dragon Age may have fallen short with its recent entries, but Dragon Age games are still loved and Dragon Age Origins is a very good game that reviewed very well on its release.
God of War: Chains of Olympus and God of War: Ghost of Sparta PSP
Portable God Of War. Enough said.
It is not often we get a free Yakuza game on PlayStation Plus, while Yakuza 5 may not be the best in the series, it's still a very good game in its own right.
The Deadly Tower of Monsters PS4
A bit of a curveball here, a really well-made game that is set on old science fiction movie sets. It is very witty, very well made and a lot of fun. If you have not tried it, give it a go. It is very different from most games, that's for sure.
The Best PlayStation Plus Games – 2017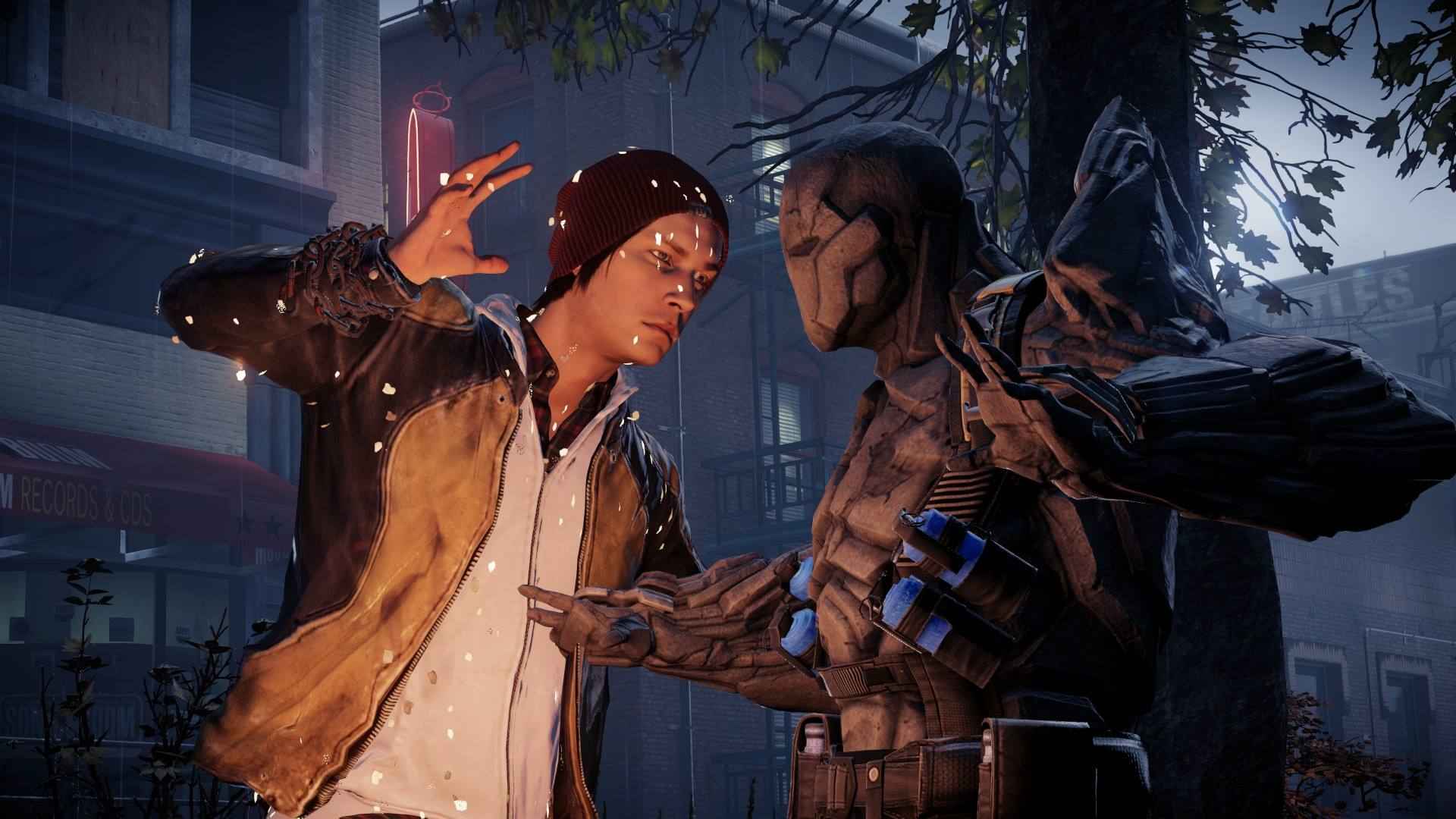 Infamous is on the list again. This was the first outing on the Playstation 4 for this great game series. At the time it showed off some of the great effects and graphics the PS4 could churn out. It is also a very good video game to boot.
One of the last great PSVita exclusives. Severed used a unique control scheme as you sliced and diced your way through enemies and monster alike. Truly unique and a truckload of fun.
A remake of the PlayStation Vita exclusive, while you lose the camera functions of the Vita you gain a mobile app that lets you create crowns, deer coats and all manner of crazy game assets. It is pure joy in video game form.
Tales from the Borderlands PS4
Touted as the best of the Telltale games, Tales from the Borderlands is funny, entertaining and takes place in one of the most popular universes in video gaming.
A fun but very cliche horror romp, this PlayStation exclusive is very entertaining to play, with multiple endings and outcomes to discover. Being released on PlayStation Plus gave the game a whole new audience to freak out.
The Best PlayStation Plus Games – 2018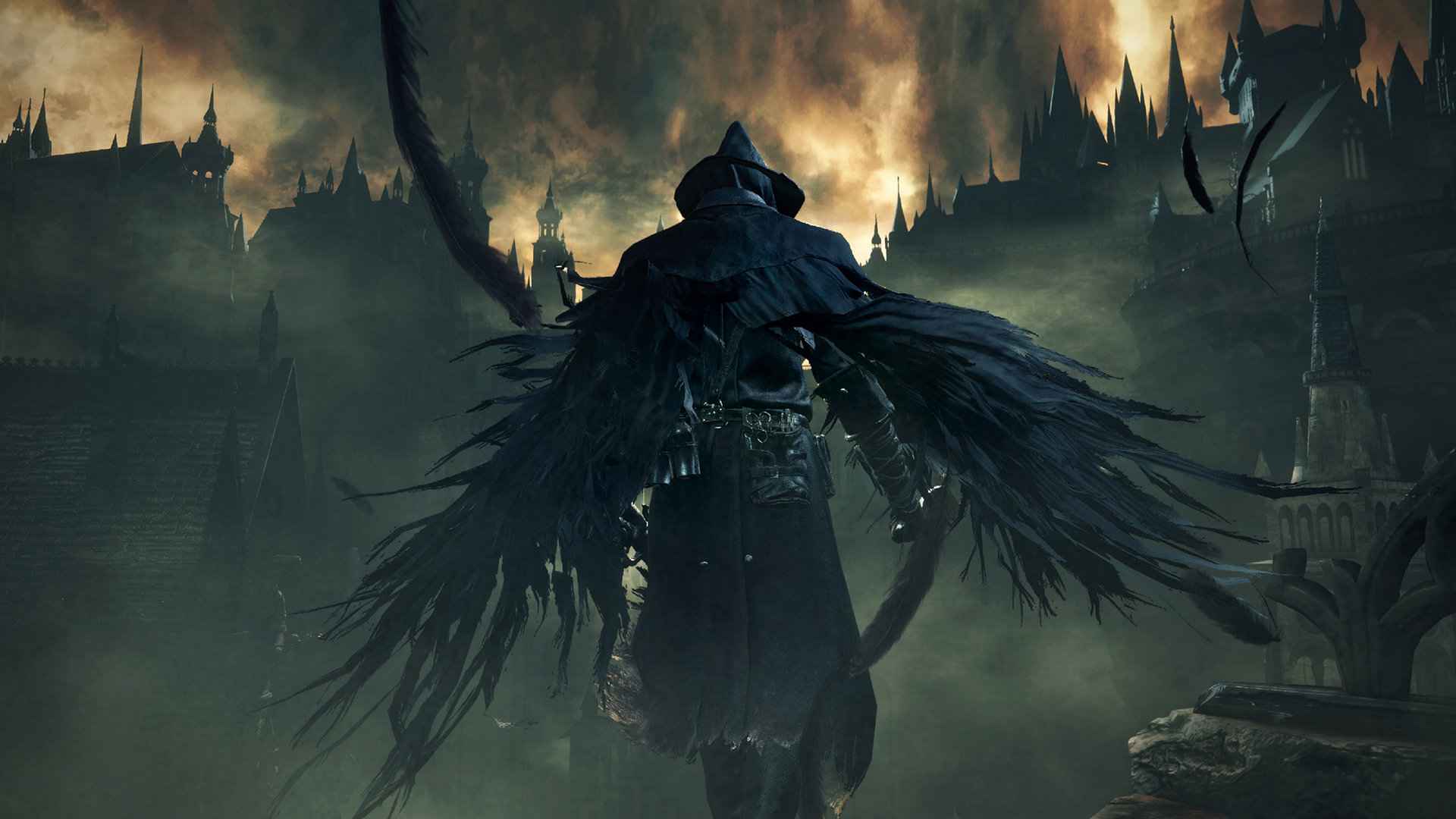 Though not to everyone's taste, Bloodborne is considered by many to be one of the PlayStation 4's best exclusives. Very difficult but also very rewarding, it is all set in an amazingly designed gothic horror world, full of eerie beasties.
Beautiful, fun and a great showcase of HDR and 4K resolution, it's bright, it's bold and full of great humour. Ratchet and Clank is a staple in the PlayStation catalogue of exclusives. That is no more relevant than now, with the reveal of the new PS5 title, Ratchet & Clank: A Rift Apart.
Quantic Dreams make exceptional games that include great narratives with excellent gameplay. Beyond Two Souls is a bit different and can be played in multiplayer with a friend.
Still a very popular MMO-lite shooter, Destiny 2 is great fun with a group of friends. Comb planets for loot, go on raids and even compete in PVP battles. Destiny is not going away anytime soon.
One of the best God of War titles remastered for the PlayStation 4, rip, tear and destroy massive bosses against overwhelming odds. Take Kratos on one of his greatest journeys.
The Best PlayStation Plus Games – 2019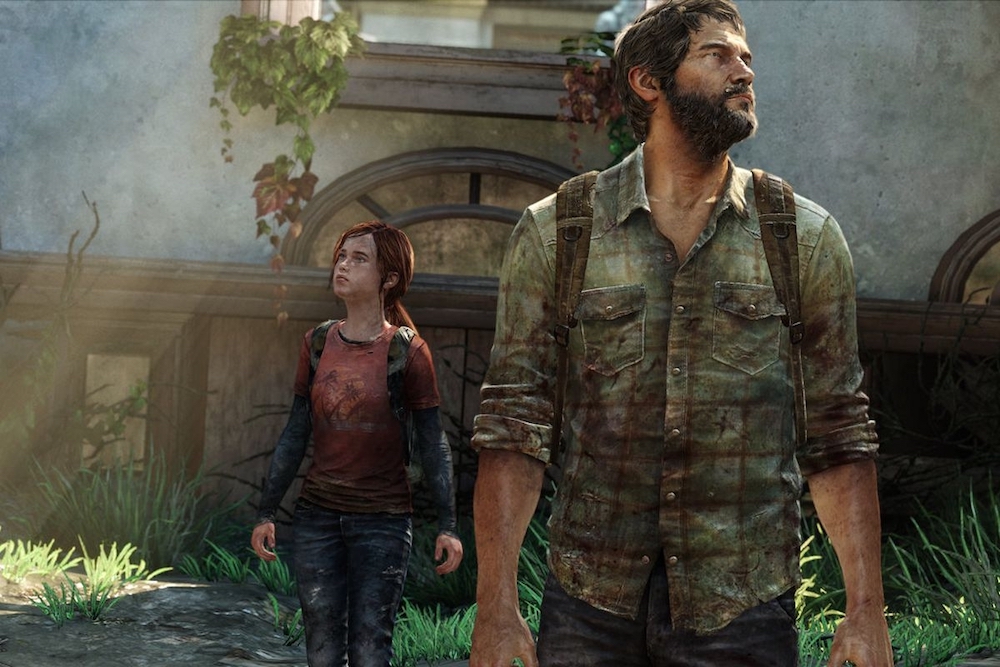 The Last of Us: Remastered PS4
A lot of people say The Last of Us is the greatest video game ever made. Its brutal, horrid, eerie at times and has a great tale to tell. Follow Joel and Ellie on a magnificent journey to try and save mankind.
Borderlands: The Handsome Jack Collection PS4
Two Borderlands games, twice the loot-shooting fun. This packages Borderlands 2 and Borderlands: The Pre-Sequel. While the Pre-Sequel is probably the worst of the Borderlands games, you do get a lot of game here, even if you just play Borderlands 2.
An amazing collection of futuristic racing games. Playable in VR too, what a rush! Barrel roll and rocket your way to victory.
A lot of people will not consider this title to be one of the best PS Plus games of 2019 but Nioh has one of the best combat systems ever conceived in a video game. With various stances, the Ki pulse system and numerous weapons, it's a magnificent title when you master the very steep learning curve.
A great time twisting campaign, massive robots and great multiplayer. Need we say more? It is just a shame that the series seems to have fallen flat, we can only hope for more Titanfall in the future.
Well, there you have it, our picks of the best games available on the fantastic PlayStation Plus service. Here's to another 10 years of awesome games and experiences.