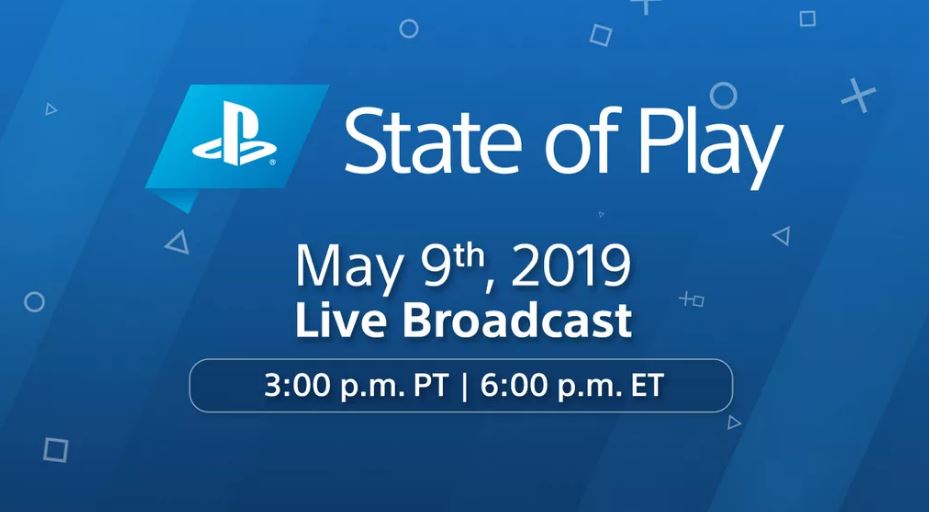 Sony has just unveiled when their next State of Play is happening. The next showcase will occur at 11 PM BST, 3 PM PT, 6 PM ET on May 9.
You can find the link to the blog post here. That post confirms that we will be seeing some new MediEvil gameplay and that the show will last for around 15 minutes. We will also get a first look at a brand new title from PlayStation Worldwide Studios. Sony will also not be detailing any more of their next generation plans.
With this State of Play coming a month before E3 and Sony not showing up to the show, this will likely be the big showcase for PlayStation this year, with smaller State of Plays coming later in the Summer.
State of Play is PlayStation's new announcement show. During the last show, we got a look at Iron Man VR for the first time. The PlayStation exclusive, Concrete Genie also got a brand new trailer, revealing that the game will release in Fall 2019. A new trailer for Days Gone was also shown off. We liked the game a lot and you can read our review for it. Sony also announced a brand new title called ReadySet Heroes. This is a dungeon crawler where you battle against other players.
PS VR got a lot of announcements during the show including a release date for London Studio's Blood and Truth. The Five Nights At Freddy's franchise is also coming to PlayStation for the first time, with Five Nights At Freddy's VR Help Wanted.
Be sure to check back this Thursday for all the new announcements. What do you want to be shown off? Maybe some Death Stranding or The Last of Us? Or, do you expect smaller announcements? Are you hoping for some new VR games? And, what could that unannounced first-party title be?