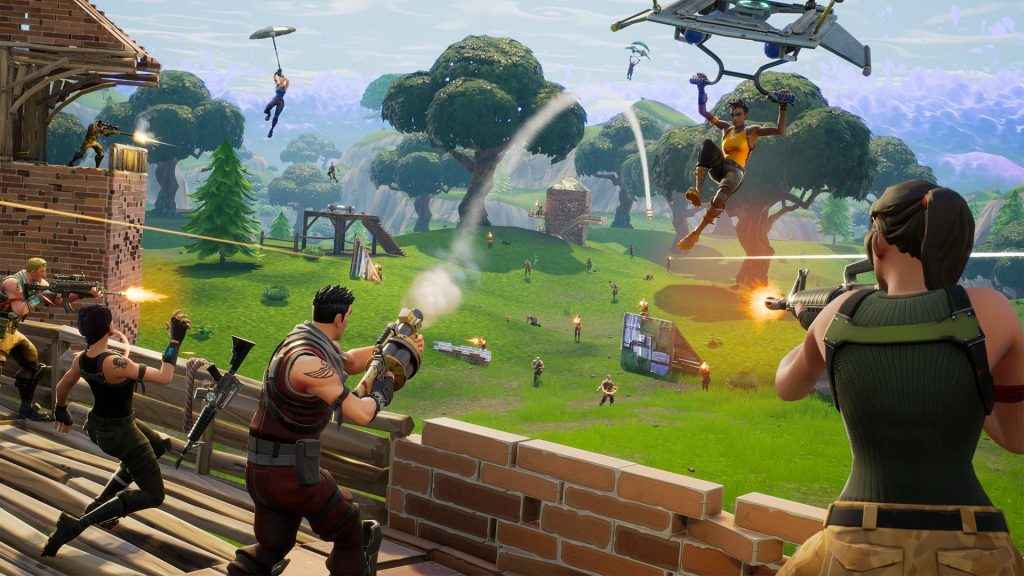 It's never too long before Fortnite throws something else at us to think about! The latest new weapon is a Port-a-Fort, which is coming to Fortnite very soon.
Port-a-forts are small dice-shaped throwable objects that "sprout a quick defensive position upon impact". Building is one of the most crucial gameplay mechanics of Fortnite to master, but the Port-a-Fort is going to give players something else to think about.
In the New Updates Bulletin from Epic Games, Port-a-Forts were briefly teased. However, there's no indication when they'll arrive. We also don't know what type of fort it will produce just yet.

In other Fortnite news, players have been searching far and wide for the Vending Machine locations, and there's rumors that the Tilted Towers could be taken down by a huge meteor.
Despite frequent server issues, Fortnite continues to be one of the most popular survival games to play right now. According to the latest stats, up to 3.2 million people have played Fortnite concurrently, though there can't be many players who are as good as NinjasHyper.
Players are often discovering some cool things! Check out the latest video, which shows a player taking a lift across the entire map on a rocket!
Stay tuned for more details on the Fortnite Port-A-Fort as soon as we hear more.